About This Project
Mediterranean corals are dramatically affected by mass mortality events linked to marine heat waves. Within species, all individuals are not impacted in the same way: some are more resistant than other to these thermal stresses. Yet, the genomic processes underlying those differential responses are unknown limiting climate-resilient restoration actions. We aim to fill this gap through the production of chromosome level assemblies in 2 species, a prerequisite for population genomics studies.
Ask the Scientists
Join The Discussion
What is the context of this research?
Warming induced mass mortality events induce strong demographic declines in different Mediterranean habitat-forming octocorals, such as Eunicella singularis and Eunicella cavolini. These events question the species evolutionary trajectory with negative impacts on associated communities. Interestingly, the rates of tissue necrosis and mortality vary among individuals and populations within species, suggesting the occurrence of thermos-resistant individuals. In this framework, we are producing the genomic resources needed to conduct population genomic studies in order to characterize the genomic factors and processes underlying the response to thermal stress. This is a prerequisite to identify warming resistant individuals to be used for warming resilient conservation actions.
What is the significance of this project?
Understanding the processes underlying the response of biodiversity to current warming is a major topic for scientific and manager communities, particularly in the Mediterranean a hotspot of biodiversity and of climate change. Moreover, genomic resources in octocorals are scarce (<10 genomes) but intriguing genomic features had been revealed: variable genome sizes, a mitochondrial gene repair mtMutS and fuzzy species boundaries.
Accordingly, our project is highly significant since the genome assemblies in the two species, Eunicella singularis and Eunicella cavolini, will contribute to 1) improve our understanding in the response of species impacted by warming, with implications for their restoration; 2) support an even distribution of the sequencing effort across the tree of life.
What are the goals of the project?
Our main goal is to improve the quality of existing genome references in the two species, E. cavolini and E. singularis. Thanks to EASI-Genomics support, we generated these genome references using short (Illumina) and long-read (Nanopore) sequencing with annotation from RNAseq. Those small assemblies (446 and 506Mb) show high gene completeness in the two species (88.7 and 90.5%). We now want to increase genome contiguity which are currently 0.5 Mb and 1.9Mb (contig N50). We will conduct Hi-C sequencing on freshly collected samples (two scuba dives for sample collection) targeting the platinium level genome standard. This should allow to characterize the two genomes structure to reach, potentially, a chromosome level assembly.
Budget
The budget is dedicated to complement on-going sequencing effort in the two corals impacted by climate change. We aim to reach platinum standard reference genome. Thanks to the CoGeCo project (~30,000 $) in the framework of the 3rd EASI-Genomics call (H2020 824110), we are currently building a first annotated genome assembly in each of the two species using an hybrid strategy combining long-read (Nanopore) and show-read (Illumina) sequencing technologies. This experiment will support Hi-C sequencing, from sampling to assembly and including the sample preparations and the sequencing. Noteworthy, this work will benefit from available complementary budget (3,000$) and existing collaboration with CNAG in Spain, which will be in charge of the library preparation, sequencing and bioinformatics. Combined to existing data, we will produce the first chromosome level assemblies in octocorals, opening new perspectives for the study of the two species.
Endorsed by
I am a marine ecologist and I have dedicated all my research to the conservation of Mediterranean coralligenous and octocoral species. I know Jean-Baptiste very well and his work on the molecular ecology of octocorals. I am convinced that his current effort to develop genomic resources in octocorals can help us to improve the conservation and restoration of these species. Accordingly, I fully endorse his project.
"I am a marine ecologist working on the ecology and conservation of Mediterranean octocorals for more than two decades, which are increasingly affected by the mass mortality events linked to climate change since early 90s. In this framework, population genomic studies are thus needed, yet, their efficiency relies on robust genomic resources in particular reference genomes. I strongly support the project proposed by Jean-Baptiste, which aims to improve the quality of existing reference genomes in two threatened mediterranean corals.
Project Timeline
Sampling requires a one day field trip to scuba dive on known populations of the two species along the Catalan coast. The libraries will be generated by CNAG, which will also be in charge of the Hi-C sequencing. The raw sequencing data will be submitted to the European Nucleotide Archives (ENA-EMBL), a public database. The bioinformatics to assemble the two genomes will be led by CNAG. We plan to submit the corresponding paper at the beginning of October 2023.
Jul 15, 2022
Project Launched
Oct 31, 2022
Samples collection
Jan 16, 2023
Hi-C Illumina libraries preparation
Apr 15, 2023
Raw data submitted to European Nucleotide Archive
May 15, 2023
Genome assemblies
Meet the Team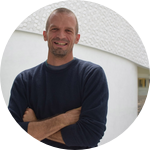 Jean-Baptiste Ledoux
PhD in oceanography
Affiliates
Interdisciplinary Centre of Marine and Environmental Research
View Profile
Team Bio
The project will be conduct in collaboration with the Medrecover team, and more particularly with Dr. Joaquim Garrabou and Dr. Cristina Linares, and with the CNAG, and more particularly the genome assembly and annotation team.
From ecology to population genetics and genomics, our team builds the scientific knowledge required to develop climate resilient conservation actions targeting mediterranean corals.
Jean-Baptiste Ledoux
My main research is focused on the conservation biology of marine biodiversity with particular emphasize on marine invertebrates from cnidarians to echinoderms impacted by global change.
I develop a multidisciplinary approach at the interaction between experimental ecology and evolutionary biology in order to: i) characterize the patterns of genetic diversity within species; ii) infer the eco-evolutionary processes shaping and maintaining these patterns and iii) promote scientifically based conservation policies (e.g. warming resilient restoration protocols). My skills range from field work using scuba diving to molecular biology and statistical analyses for population genetics.
Over the last 15 years, I pioneered the population genetics and molecular ecology as well as the development of genomic resources in habitat-forming octocorals. For instance, I led the publication of one of the first octocoral genomes, the genome of the red gorgonian, Paramuricea clavata, a species strongly impacted by mass mortality events. I am the principal investigator of two projects (CBP and EASI-Genomics) which aim to sequence the reference genome in 7 octocoral species, including the two Eunicella species of the current project.
I am fully convinced that increasing our understanding in the genetic factors and processes driving the response of marine biodiversity to warming is key in the development of warming resilient conservation actions. This understanding requires the integration of different disciplines from ecology to population genetics and genomics, which are currently scarce in octocorals. I am currently investing most of my time and energy to fill this gap.
---
Project Backers
4

Backers

100%

Funded

$6,150

Total Donations

$1,537.50

Average Donation