About This Project
Large data sets such as the Health and Retirement Study sometimes ask respondents whether they have been a victim of fraud. My project questions the accuracy of those answers due to potential false positive or false negative responses. This study will survey a random sample of Americans aged 50 and over who have a net worth of at least $150,000. It will identify whether Americans can, on average, detect fraud by examining a fictitious brokerage account statement.
Ask the Scientists
Join The Discussion
What is the context of this research?
Fraud is a major problem throughout the world. There is very little research done on consumer perceptions of fraud and virtually no research on whether people can accurately tell whether they have been defrauded. We know various statistics regarding fraud as well as tidbits of knowledge derived from other academic literature covering financial reporting in corporations, conversion of assets in the purported sale of securities, and individuals attempting to defraud insurance companies. This study adds to the academic fraud literature by determining whether Americans can accurately report fraud victimization.
What is the significance of this project?
In studying fraud, researchers must overcome a host of challenges such as victims' reluctance to come forward, slippery definitions of fraud, and significant distance between the occurrence of the fraud and its discovery. This project begins to address the third challenge. Once we learn which people, based on demographic, financial, and personality characteristics, can accurately identify fraud when it occurs, we can aim our policy initiatives to help those who are especially susceptible to fraud victimization.
What are the goals of the project?
To assess who can and who cannot accurately identify fraud. While no information will be collected that would violate a respondent's confidentiality/anonymity, age, marital status, education level, gender, race/ethnicity, net worth, financial literacy and personality traits will be documented.
Budget
There are three budget items: the cost to distribute the survey (that is, the amount respondents will receive at $5 per completed survey), the fee that goes to Prolific (a competitor to Amazon's Mechanical Turk) and Experiment.com's fee. You'll see that the combined fees total about 30% of the project's budget and make up 43% of the base cost to administer the survey.
Endorsed by
"It has been my honor and pleasure to conduct academic research with Steven Lee, PhD/ABD, for about a year and half. I have found him diligent, objective and thorough. I heartily endorse his investor fraud study. As both a researcher and practitioner in the financial advisory space, I am keenly aware of the prevalence of misrepresentation and fraud perpetuated against consumers, and the profound need to better understand this in order to develop more effective countermeasures. Steven's study is an important step in this effort!
Project Timeline
Assuming research is fully funded by November 23, surveys will be completed and respondents paid by November 25. By November 27, the data will be cleaned and analyzed, and the preliminary results will be sent to my dissertation committee. Three weeks later, I will defend my dissertation (December 18). Barring any needed corrections, I will post the study results by year's end.
Nov 09, 2020
Project Launched
Nov 24, 2020
Survey finalized and sent to respondents
Nov 27, 2020
Write-up submitted to dissertation committee
Dec 18, 2020
Dissertation defense (tentative)
Dec 31, 2020
Results made available to Experiment.com community
Meet the Team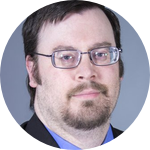 Steven James Lee, Ph.D.
Lecturer
Affiliates
California State Polytechnic University, Pomona
View Profile
Steven James Lee, Ph.D.
I research fraud and other misconduct in the financial services industry. My work focuses on elder financial exploitation, victim and offender characteristics, and the impact of fraud on retirement success. Having been a victim of fraud in the past, I have devoted my career to advancing our collective knowledge on fraud, misconduct, and white-collar crime.
---
Project Backers
9

Backers

100%

Funded

$2,759

Total Donations

$306.56

Average Donation