About This Project
An estimated 6 – 7 million people in Latin America and 300,000 U.S. citizens are infected with the protozoan parasite Trypanosoma cruzi that results in Chagas' disease, a neglected tropical disease (NTD). Principally spread by the kissing bug (cover image), there exists an urgent need for development of new therapeutics to replace the outdated clinically used drugs, benznidazole and nifurtimox. Our research focuses on the discovery of novel antichagasic compounds for improved medicine.
Ask the Scientists
Join The Discussion
What is the context of this research?
Chagas' disease is an NTD that causes cardiomyopathy and the enlargement of other organs that eventually leads to death in the patient. Such symptoms occur 10 - 20 years after being infected. Essential enzymes for the survival of T. cruzi cells include the glucose kinases, T. cruzi glucokinase (TcGlcK) and T. cruzi hexokinase (TcHxK). These enzymes present a drug discovery targeting opportunity for potent inhibitors to replace benznidazole and nifurtimox usage. In 2016, we began a collaboration with the Cordeiro Lab (Laboratório Nacional de Biociências in Campinas, Brazil), in which a high-throughput screening (HTS) campaign against TcGlcK was conducted and a promising core scaffold was identified. My laboratory will now perform a SAR expansion to identify a more potent analogue.
What is the significance of this project?
Benznidazole and nifurtimox were developed in the early 1970s, but yield significant burdensome side-effects. New and safe drugs are needed for a practical treatment program, especially for children. Our proposed research aims at identifying viable drug leads with the SAR approach. As we determine more TcGlcK and TcHxK inhibitors identified from the primary screens, we will compare the hits to our first HTS campaign. It is expected that the primary screens against the T. cruzi glucose kinases should reveal more potent analogues. This contribution is significant because it is expected to lead to a new therapeutic candidate that will surpass the effectiveness of benznidazole and/or nifurtimox in clinical trials.
What are the goals of the project?
The principal goal for the project is to screen potential enzyme inhibitors of the T. cruzi glucose kinases (TcGlcK and TcHxK) that are essential drug targets of the parasite. The analogue compounds we plan to purchase will have a high 3-dimensional similarity to the previously identified hit from our HTS experimentation. Ultimately, effective inhibitors will lead to T. cruzi cellular apoptosis and the determination of validated hits will be extremely beneficial since new starting points for drug leads will become available. Once we learn which compounds inhibit TcGlcK and/or TcHxK very well, we will determine if there is a correlation with the in vitro biological assays, which is critical for the early-stage drug discovery process.
Budget
The anti-T. cruzi biological testing will demonstrate which compounds are most effective of the series being evaluated. This preliminary data can then be used as a basis for a larger grant.
Endorsed by
Dr. Ed D'Antonio is an incredibly motivated scientist and gifted teacher. Ed's personality is one of intense focus and he will only rest easy once he has made progress towards its solution. Orphan diseases can be neglected by the scientific community to focus on "bigger" diseases with larger unmet medical needs and Ed's desire to embark on a drug discovery program targeting Chagas' disease is very much needed. I fully endorse Ed for this project as I know he will devote 100% of himself (and motivate his lab above 100%) to this research.
Ed D'Antonio is a motivated and dedicated researcher, who is working on new drugs to treat Chagas' disease. Ed is not only active in research, but he mentors undergraduate researchers in his lab, training the next generation of doctors and scientists. The work is as exciting as it is necessary, in that Chagas' is an "orphan" disease that predominantly affects the poor, and the current drugs available have incredibly toxic side effects.
Project Timeline
(a) Preparing a supply of purified enzyme (TcGlcK & TcHxK) (Sept. 2018).
(b) Running primary screens of analogues vs. enzymes (Oct. – Nov. 2018).
(c) Performing counter-screens (Nov. – Dec. 2018).
(d) Running enzyme – inhibitor kinetics on validated hits (Jan. – Apr. 2019).
(e) Submitting 15 analogues for in vitro biological testing against T. cruzi (Jan. 2019).
(f) Data analysis (Apr. 2019).

Jul 09, 2018
Project Launched
Sep 10, 2018
Data collection begins
Apr 05, 2019
Data collection ends
Apr 08, 2019
Data analysis
Meet the Team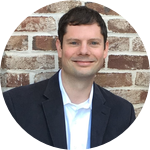 Dr. Edward L. D'Antonio
Associate Professor of Biochemistry
Affiliates
University of South Carolina Beaufort, Department of Natural Sciences
View Profile
Dr. Edward L. D'Antonio
At the University of South Carolina Beaufort, the research carried out by the D'Antonio Laboratory involves the drug discovery of trypanosomatid diseases, particularly Chagas' disease. My team involves undergraduate researchers that work on a variety of techniques from the fields of analytical chemistry, biotechnology, enzymology, structural biology, and synthetic chemistry. I use the structure-based drug design methodology and the SAR methodology to develop new classes of inhibitors for enzyme drug-targets found in the parasites that cause trypanosomatid diseases (i.e., Chagas' disease, African Sleeping Sickness, and Leishmaniasis). My focus is centered on glycolytic and pentose phosphate pathway enzymes that are known to be critically important for cell survival. Since human cells usually have similar enzymes of these drug-targets, our drug designs are created that give rise to parasite selectivity. To keep up with my laboratory's updates and learn more about my research, I welcome you to Follow us on Facebook.
---
Project Backers
19

Backers

100%

Funded

$2,700

Total Donations

$77.83

Average Donation