Project Results
Chagas' disease and leishmaniasis are two neglected tropical diseases of the world that lack effective therapeutic treatment options and cause life-threatening complications. A need exists for new and improved drug options for both diseases. Our laboratory recently identified a cluster of hits having the same core scaffold from a high-throughput screen (HTS), which inhibits Trypanosoma cruzi glucokinase (TcGlcK) quite well (e.g. two inhibitors had IC50 values in the low micromolar range). TcGlcK is a potential drug target of the T. cruzi protozoan parasite because it is an enzyme found at a nodal point between two critically important metabolic pathways, glycolysis and the pentose phosphate pathway. Compounds of the identified cluster belonged to the 3-nitro-2-phenyl-2H-chromene scaffold, and in this study, a small chemical library of analogues were purchased from commercially available suppliers that were subsequently tested against two trypanosomatid glucokinases, TcGlcK and Leishmania braziliensis glucokinase (LbGlcK) for the purpose of searching for improved inhibitors. TcGlcK and LbGlcK share a 44% protein sequence identity, and with enough differences between the two glucokinases, inhibitors of the chemical library are likely to inhibit at different magnitudes. The purchased compounds all had one-point changes from one of the hit-to-lead candidates of our TcGlcK HTS campaign and the analysis will aid in the understanding of which regions of the core scaffold are important for inhibition. Most of the compounds examined in the primary screen of TcGlcK were determined to be hits and the primary screening results of compounds against LbGlcK will be reported in due course.
Garrett B. Conner and Edward L. D'Antonio
Poster
About This Project
An estimated 6 – 7 million people in Latin America and 300,000 U.S. citizens are infected with the protozoan parasite Trypanosoma cruzi that results in Chagas' disease, a neglected tropical disease (NTD). Principally spread by the kissing bug (cover image), there exists an urgent need for development of new therapeutics to replace the outdated clinically used drugs, benznidazole and nifurtimox. Our research focuses on the discovery of novel antichagasic compounds for improved medicine.
Ask the Scientists
Join The Discussion
What is the context of this research?
Chagas' disease is an NTD that causes cardiomyopathy and the enlargement of other organs that eventually leads to death in the patient. Such symptoms occur 10 - 20 years after being infected. Essential enzymes for the survival of T. cruzi cells include the glucose kinases, T. cruzi glucokinase (TcGlcK) and T. cruzi hexokinase (TcHxK). These enzymes present a drug discovery targeting opportunity for potent inhibitors to replace benznidazole and nifurtimox usage. In 2016, we began a collaboration with the Cordeiro Lab (Laboratório Nacional de Biociências in Campinas, Brazil), in which a high-throughput screening (HTS) campaign against TcGlcK was conducted and a promising core scaffold was identified. My laboratory will now perform a SAR expansion to identify a more potent analogue.
What is the significance of this project?
Benznidazole and nifurtimox were developed in the early 1970s, but yield significant burdensome side-effects. New and safe drugs are needed for a practical treatment program, especially for children. Our proposed research aims at identifying viable drug leads with the SAR approach. As we determine more TcGlcK and TcHxK inhibitors identified from the primary screens, we will compare the hits to our first HTS campaign. It is expected that the primary screens against the T. cruzi glucose kinases should reveal more potent analogues. This contribution is significant because it is expected to lead to a new therapeutic candidate that will surpass the effectiveness of benznidazole and/or nifurtimox in clinical trials.
What are the goals of the project?
The principal goal for the project is to screen potential enzyme inhibitors of the T. cruzi glucose kinases (TcGlcK and TcHxK) that are essential drug targets of the parasite. The analogue compounds we plan to purchase will have a high 3-dimensional similarity to the previously identified hit from our HTS experimentation. Ultimately, effective inhibitors will lead to T. cruzi cellular apoptosis and the determination of validated hits will be extremely beneficial since new starting points for drug leads will become available. Once we learn which compounds inhibit TcGlcK and/or TcHxK very well, we will determine if there is a correlation with the in vitro biological assays, which is critical for the early-stage drug discovery process.
Budget
The anti-T. cruzi biological testing will demonstrate which compounds are most effective of the series being evaluated. This preliminary data can then be used as a basis for a larger grant.
Endorsed by
Ed D'Antonio is a motivated and dedicated researcher, who is working on new drugs to treat Chagas' disease. Ed is not only active in research, but he mentors undergraduate researchers in his lab, training the next generation of doctors and scientists. The work is as exciting as it is necessary, in that Chagas' is an "orphan" disease that predominantly affects the poor, and the current drugs available have incredibly toxic side effects.
Dr. Ed D'Antonio is an incredibly motivated scientist and gifted teacher. Ed's personality is one of intense focus and he will only rest easy once he has made progress towards its solution. Orphan diseases can be neglected by the scientific community to focus on "bigger" diseases with larger unmet medical needs and Ed's desire to embark on a drug discovery program targeting Chagas' disease is very much needed. I fully endorse Ed for this project as I know he will devote 100% of himself (and motivate his lab above 100%) to this research.
Project Timeline
(a) Preparing a supply of purified enzyme (TcGlcK & TcHxK) (Sept. 2018).
(b) Running primary screens of analogues vs. enzymes (Oct. – Nov. 2018).
(c) Performing counter-screens (Nov. – Dec. 2018).
(d) Running enzyme – inhibitor kinetics on validated hits (Jan. – Apr. 2019).
(e) Submitting 15 analogues for in vitro biological testing against T. cruzi (Jan. 2019).
(f) Data analysis (Apr. 2019).

Jul 09, 2018
Project Launched
Sep 10, 2018
Data collection begins
Apr 05, 2019
Data collection ends
Apr 08, 2019
Data analysis
Meet the Team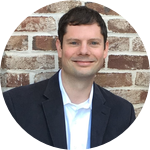 Dr. Edward L. D'Antonio
Professor of Biochemistry, Structural Biology, and Medicinal Chemistry
Affiliates
University of South Carolina Beaufort, Department of Natural Sciences
View Profile
Dr. Edward L. D'Antonio
My training is in Chemistry and I received my Ph.D. at North Carolina State University in 2010. From 2010-2013, I was a postdoctoral fellow at the University of Pennsylvania where I was trained in structural biology and medicinal chemistry. I have published a total of 20 scientific articles/patents and I have mentored 22 undergraduates at USC Beaufort. In 2016, Dr. Gustavo F. Mercaldi and I worked together on a high-throughput screening campaign (Campinas, Sao Paulo, Brazil), in which we ran a primary screen of 13,040 compounds against the target glucokinase in Trypanosoma cruzi (the etiological agent that causes Chagas' disease). We were successful in finding novel inhibitors and the manuscript of the project was published in 2019.
My webpage: www.uscb.edu/edant
Since 2013, the goal of my research program has been to identify chemical compounds that inhibit protein targets of pathogenic microorganisms. The drug discovery strategies that I employ include structure-based drug design, hit-to-lead expansions, structure-activity relationships, and high-throughput screening. Compounds are further developed by experimentally searching for higher efficacy and lower toxicity than clinically used drugs for the treatment of neglected tropical diseases.
---
Project Backers
19

Backers

100%

Funded

$2,700

Total Donations

$77.83

Average Donation