About This Project
Syphilis is a devastating sexally transmitted infection (STI) caused by Treponema pallidum subspecies pallidum. There is no definitive diagnosis for this infection in Ghana and has been misdiagnosed severally. Due to the lack of an accurate diagnostics for treponemes in Ghana, several people do not know their infection status hence act as transmission reservoirs. The need for a molecular test to enable biosurveillance is critical towards any public health intervention in Ghana.
Ask the Scientists
Join The Discussion
What is the context of this research?
Syphilis caused by Treponema pallidum remains endemic in poor-resource regions and is the leading cause of miscarriage in pregnant women and infant mortality (Muvunyi et al., 2011) necessitating the compulsory screening of all pregnant women and potential blood donors in Ghana. The disease presents with skin ulceration similar to other groups of infections caused by the bacterium Haemophilus ducreyi and Treponema pallidum subspecies treponema pertenue (Kolman et al., 1999). Unfortunately, the diagnosis of these life-threatening infections is rather sometimes unclear and does not establish the case of active infection.
What is the significance of this project?
The current diagnosis is limited to the use of visual inspection for skin ulcerations coupled with mediocre Rapid Diagnostics Tests (RDTs) which are less sensitive and specific. The development of a more sensitive and specific test that meets the WHO's ASSURED criteria, which is molecular will go a long way to provide information on primary infection and subsequently prevalence information. These information will go a long way to enhance public health intervention strategies aimed at reducing mother to child transmission of syphilis during pregnancy, transmission during transfusion and infant mortality in Ghana and elsewhere.
What are the goals of the project?
The project primarily aims to develop a simple to use molecular qLAMP assay for diagnosing syphilis in Ghanaian hospitals and clinics. The assay development will be done using synthetic target for syphilis and the assay subsequently benchmarked using clinical and laboratory confirmed positive samples.
An extended clinical testing will be done using the assay on routine clinical samples to determine the efficacy of the test over an extended period of time.
When the positive predictive value of the assay is good enough to provide information to guide clinical decision making, the assay will be used to collect prevalence data on syphilis which will be entered into a custom-made dashboard for the project to record the epidemiological distribution of the disease.
Budget
The items within the budget are critical to the successful implementation of the qLAMP assay development for syphilis diagnostics in Ghana. Though this project is not part of any project, it shares some similarity with an on-going project to locally produce DNA polymerases for diagnosing some pathogens using PCR of which syphilis is a part. The current project of developing an qLAMP assay will benefit from the low-cost enzyme production project where some resources from there are channeled into producing the Bst DNA polymerase locally to replace its commercial counterpart within the qLAMP assay which will go a long way to reduce the cost of doing the assay.
Endorsed by
Key distinctive features of this project are actuality and relevance, the outcome will surely bring a solution to a big burden in society and thus positively impact the lives of many people. Harry is not only a skilled and passionate researcher but also a colleague at Open Bioeconomy Lab and Beneficial Bio. Looking at the background and level of expertise of the research team behind the project I do not doubt that it will be carried out in optimal conditions following state-of-the-art methodologies in the field of study.
I am writing in enthusiastic support of Prince Edem Samoh and his research team for the afore-mentioned research project. Prince has distinguished himself throughout several research projects by working diligently and finishing tasks even before deadlines and producing excellent results. He constantly strives for excellence and I believe when given the opportunity to take on this project which will help monitor the prevalence of syphilis in the Ghanaian community and prevent neonatal deaths, he and his team will do a tremendous job.
Project Timeline
We expect to collect a proof of concept data to know if the developed assay has the potential of been used to compliment diagnosis of syphilis infection in Ghanaian hospitals and clinics in six months.
Mar 31, 2021
Project Launched
Apr 29, 2021
Project Launched
May 25, 2021
Research ethical clearance and approval
May 25, 2021
Design of primers and probes for RT-LAMP assay
Jun 25, 2021
Purchase reagents and consumables
Meet the Team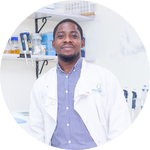 Akligoh Harry Sefoga
Molecular Biologist
Affiliates
KNUST, Hive Biolab
View Profile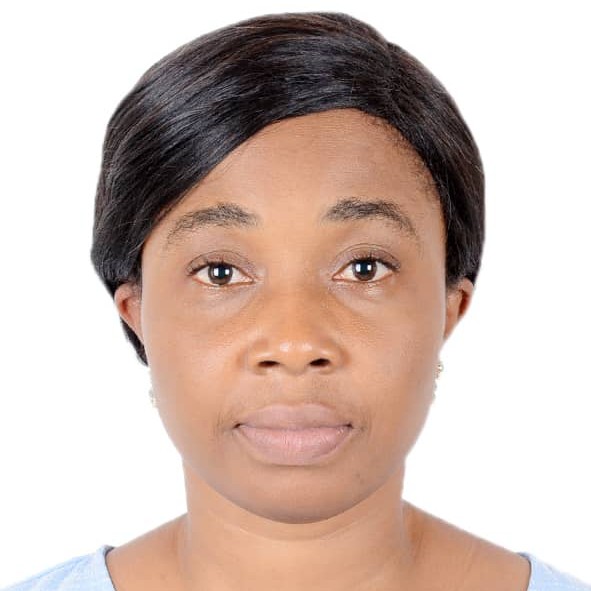 Mbort Agnes Ayibo
Medical Laboratory Scientist
Affiliates
KNUST, Enchi Government Hospital
View Profile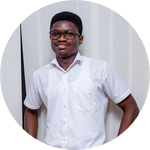 Prince Edem Samoh
Biomedical Engineer/Research Assistant
Affiliates
Hive Biolab/Open Bioeconomy Lab
View Profile
Akligoh Harry Sefoga
I am an early career research scientist with experience in developing molecular diagnostics assays for infectious diseases for extended public health surveillance. I work with the Open Bioeconomy Lab to research ways to create a sustainable bioeconomy in Africa through local enzyme biomanufacturing. My current research focuses on locally producing DNA polymerases and using that to multiplex 4 different pathogens in a single tube reaction.
Mbort Agnes Ayibo
A Medical Laboratory Scientist with several years of working experience providing medical diagnostics services to aid clinical decision-making and patient care. Currently pursuing a postgraduate degree in immunology and studying the durability of immune response after hepatitis B vaccination in Ghana.
Prince Edem Samoh
I am a recent biomedical engineering graduate with a deep interest in bioengineering and synthetic biology. I am passionate about democratizing molecular reagents and developing frugal technologies for research and diagnostics in developing countries. I work as a research assistant at the Hive Biolab and Open Bioeconomy Lab. My current running research focuses on eliminating the need for a -80 freezer for storing competent E. coli cells by using trehalose. I am also working on building up a DNA ladder through plasmid digestion with BsaI restriction enzyme.
---
Project Backers
13

Backers

123%

Funded

$2,800

Total Donations

$215.38

Average Donation