Ask the Scientists
Join The Discussion
What is the context of this research?
Literature on genetic design of basidiomycete fungi exists and we know this technology can work. However, many of these methodologies rely on reagents that are no longer available or are difficult to obtain. In order to make fungal genetic engineering more accessible and contemporary, revisions of these protocols need to be made. Our goal is to figure out how to genetically engineer fungi today, with simple and economical techniques.
What is the significance of this project?
In the past 10 years there has been a boom of businesses and scientific efforts to use fungi to replace non-sustainable materials and processes in our world. By uncovering new and simplified fungal genetic engineering methods, we can advance this field of mycology and therefore the use cases of fungi to combat climate change, pollution and sustainability. An example is increasing fungal growth rate has many implications including more scalable generation of fungal materials, foods and processes, greater carbon sequestration abilities and shorter product development time-cycle.
The significance of this research is that it makes this biotechnological tool more wide-ranging and available for any scientist working with fungal organisms.

What are the goals of the project?
Our goal is to establish a working protocol for genetic engineering of a commonly used genus of fungi— Ganoderma. We will first test the best methods for making competent fungal cells with various enzymes and protocols. Once we are able to create cells that will accept foreign DNA, we aim to insert various DNA plasmids and track the efficiency, first using GFP. This makes it easy to determine if genetic engineering worked by measuring fluorescence. After that we will test out overexpression of fungal gene 1,3-β-glucan synthase (GT48) which is know to increase the growth rate of fungi. We will measure the growth rate and colonization time comparing genetically modified and WT Ganoderma.
Budget
We have access to equipment at The ODIN genetic design lab which will alleviate much of the cost. Includes but not limited to: flow hood, autoclave, electroporator, incubators and pipettes.
We plan to work on three genetic engineering methods, Agrobacterium mediated transformation (AMT), PEG Mediated Transformation (PMT) and Electroporation and test them on Ganoderma, Trametes and Cerioporus.
We will create custom DNA plasmids for genetic engineering and open source them so anyone can use them. The cost for two plasmids amounts to $1000.
To get the DNA into cells requires custom enzymes, reagents and chemicals. Lysing enzymes to create protoplasts cost around $700 alone not including the other reagents needed.
Media, plastics and consumables are required to grow the fungi. Includes but not limited to: electroporation cuvettes, YMSA media, fungal strains and disposable plastics.
Plasmids will be produced at a quantity so we can freely share with biohackerspaces around the world.
Endorsed by
I believe that developing new fungal genetic engineering tools that could be used by citizen scientists in an accessible and affordable manner, would empower communities and entrepreneurs to answer many critical and practical questions in the fields of mycology and fungal biotechnology. Considering their experience creating DIY biological solutions, Lera and Jo from The Odin seem to be the best team to answer to this challenge.
Project Timeline
This project has five milestones. The first is the design and manufacturing of the DNA. The second is the testing of genetic engineering methods to find out which are most successful and workable. Then the optimization of the genetic engineering so that it is usable by the largest number of people possible. After that, the measurement and testing of the overexpression of the GT48 gene and it's effect on fungal growth rate. And finally, the distribution of materials and knowledge.
Aug 31, 2022
Design and order plasmids
Nov 01, 2022
Successfully insert plasmids into the fungal genome
Nov 06, 2022
Project Launched
Dec 01, 2022
Replicate and optimize the protocol for maximum success rate and accessibility
Jan 31, 2023
Measurement and testing GT48 on fungal growth rate
Meet the Team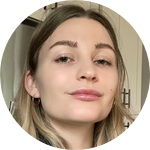 Lera Niemackl
Artist + Mycologist
Affiliates
The ODIN
View Profile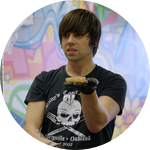 Lera Niemackl
A researcher and artist with fungi as a primary medium. Currently the resident mycologist at The Open Discovery Institute, Lera has been professionally employed in the fungal biotechnology space since 2018. She is an instructor for Genspace and has contributed to an array of larger-scale projects involving mycelium material instillation and education.
Jo Zayner
Dr. Josiah Zayner is constantly pushing the boundaries of Science outside traditional environments. He started Biohacking during his Ph.D. in Molecular Biophysics at the University of Chicago, creating The Chromochord in his apartment, the world's first musical instrument that uses engineered protein nanotechnology. After his Ph.D., Josiah received a prestigious fellowship to work with NASA's Synthetic Biology program, engineering bacteria to help terraform Mars. Now he is the Founder and CEO of The ODIN, a company that is teaching people how to do genetic engineering at home. Besides starring in the Netflix documentary Unnatural Selection, his work has been featured in the New York Times, Time, Scientific American and NPR, among many others.
Additional Information
Our team has successfully engineered other micro-organisms and eukaryotes and made our methods available to the public. We are confident in our abilities and will promote this knowledge base through our following. We plan to distribute protocols through our many websites, https://lera-niemackl.com/, http://josiahzayner.com, http://the-odin.com. We will use Google Drive to host the protocols and promote their availability through our social medias that have hundreds of thousands of followers combined.
---
Project Backers
7

Backers

100%

Funded

$2,756

Total Donations

$393.71

Average Donation