About This Project
Californian farms are traditionally male dominated workplaces but they are increasingly relying on female laborers. Changing the diversity of a workforce can impact the functioning of work teams, affecting efficiency and worker satisfaction. I wish to understand how the recent influx of female workers is affecting vineyard teams. This will allow me to make recommendations as to how these women can be successfully integrated, to benefit both vineyard efficiency and worker satisfaction.
Ask the Scientists
Join The Discussion
What is the context of this research?
The numbers of male agricultural workers in California has recently been decreasing causing labor shortages. In 2016, I carried out a survey of Napa vineyards that revealed the proportion of women working as laborers rose from 10% to 25% since 2010. If a workforce has a minority gender, single gender domination of leadership, and gender diversity is rapidly changing, team functioning can be detrimentally impacted. However, if a workforce becomes more gender balanced over an extended period, team functioning can benefit. The recent gender shift has not extended to managers. Thus, there may be very real challenges to the integration of new female workers as the gender diversity of the vineyard workforce transitions, with consequences for vineyard productivity and worker satisfaction.
What is the significance of this project?
With more than 4 million acres planted in California, specialty agricultural crops contribute nearly $30 billion to the California economy, and employ more than 300,000 workers. This industry continues to rely heavily on hand labor performed by workers but the recent labor shortages are impacting farming practices, which integration of more women into the workforce could help address. This project evaluates the impact of gender composition on vineyard team functioning, an understanding of which can help improve efficiency and worker satisfaction. This project is also unique in that it would represent the first investigation into the effects of gender diversity on agricultural teams. We hope the results may also be generalizable to agricultural teams working with other crops.
What are the goals of the project?
The overall goal of the project is to develop recommendations for best practices to integrate women into agricultural teams, to the benefit of both workers and organizations. To meet this goal, we will conduct a study of vineyard teams in Napa that will be a standalone experiment but also act as pilot research for a more extensive project. Initially we will consult with vineyard experts to develop a suitable protocol to evaluate vineyard teams. We will then recruit a sample of teams, assess their work performance and the quality of their team interactions, and relate their performance to team gender composition and the gender diversity of the wider workforce. We hope to discover if, why, and how vineyard teams may function differently according to gender composition.
Budget
Through my position as Viticulture Advisor for Napa County I have established contacts in the vineyard industry that give me access to vineyard teams. However, I need to be able to pay my research assistant (Malcolm) for his time to actually collect the data for the project. At present he is employed two days per week on other projects. The minimum target of $3000 will support Malcolm for an extra day of work per week for a period of 5 to 6 months. If we exceed the $3000 target, he can spend more time on the project and we will increase our sample size, making for a more statistically robust study.
Endorsed by
It's hard to miss the obvious changes in the vineyard workforce over the past couple of years. Many of my clients employ women workers, and this trend has notably increased. This research will shed some light on how to make sure our vineyard crews are efficient, productive and satisfied at work. We can't make great wine without them!
Meet the Team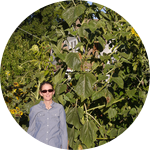 Monica Cooper
Viticulture Advisor & Principal Investigator
Affiliates
University of California Cooperative Extension
View Profile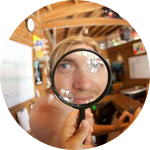 Malcolm Hobbs
Research Assistant
Affiliates
University of California Cooperative Extension
View Profile
Monica Cooper
I am a Farm Advisor with UC Cooperative Extension in Napa County, California. I am actively engaged in research projects in California vineyards, focusing on challenges faced by wine grape producers. As a former Peace Corps volunteer, current member of the Farmworker Education Committee of the Napa Valley Grapegrowers and fluent Spanish-speaker, many of my educational programs are focused on the Hispanic vineyard labor force. I received my training at Washington and Lee University (B.S. Biology) and the University of Florida (Doctor of Plant Medicine), and have been employed with the University of California since 2002.
Malcolm Hobbs
Back in 2004 I received my PhD in Experimental Psychology from the University of Southampton in the United Kingdom, with a thesis on drug addiction. After that I worked on a variety of research projects on topics as varied as alcohol misuse, team training, falls in the elderly, and facial recognition. Somewhere along the way I took a detour into the scuba diving industry where I spent several years researching human performance underwater. Two years ago I moved to California and have been working as a research assistant on viticulture projects since mid-2015.
---
Project Backers
26

Backers

117%

Funded

$3,531

Total Donations

$135.81

Average Donation