Project Results
This study strongly suggest that glyphosate-based herbicides can negatively impact bumble bees. Results illustrate potential links between exposure to glyphosate and foraging ability and behaviour, colony productivity and parasite vulnerability. Overall, this study can be used a base to future research which could lead to the development of management plans for the conservation of wild bumble bees.
Nicola Paul, Dr. Neil Reid, Dr. Lorraine Scott
About This Project
The recent ban of neonicotinoids across Europe due to their impacts on the bee population has raised concern that other common garden products have similar impacts. We set out to investigate how glyphosates – herbicides, give rise to complications in bee health and their overall population numbers.
We hypothesise that bees exposed to glyphosates will experience increased vulnerability to parasitic infections, along with negative changes in foraging behaviour and foraging ability.
Ask the Scientists
Join The Discussion
What is the context of this research?
Pollinators play an important role in human life in regards to food security and other ecosystem services they provide. To do this they require flowering plants for food and shelter resources. Bees are experiencing declines in their population which is influenced by human influence, be it land-use change or agricultural intensity. Neonicotinoids have recently been found to have detrimental effects on bees, however, the effects of glyphosates on bumblebee productivity and parasitology has yet to be investigated. With the suggested impacts on human health upon consumption, the impact on our bees can only be imagined.
What is the significance of this project?
They have found that garden products containing neonicotinoids have major impacts on bee health and function, it may be hypothesised that similar garden products, like Roundup, could possess similar effects on our bees. With this research we hope to investigate the effects of glyphosates (herbicides) on bumblebees, specifically, how they affect bumblebee health and productivity. This research could potentially become a small piece of a larger very important puzzle.
What are the goals of the project?
We hypothesise that bees exposed to glyphosates will experience increased vulnerability to parasitic infections. We will test this by treating the colonies with sugar solution, half of which contain glyphosates. We will then run a series of dissections before and after wild release and compare parasite infection rate between glyphosate treated and sugar solution treated colonies.

We also hypothesize that bees will experience negative changes in foraging behaviour and foraging ability. We will test this by running a range of choice experiments to determine whether bees choose flowers sprayed with glyphosates regardless of toxicity.
If the hypothesis is supported, results could be used in management plans to facilitate bee conservation.
Budget
This funding will be used to facilitate a masters project carried out in Queen's University and working alongside Lagan Valley Regional Park. It is expected to run from mid April to late July 2019 and consists of; field experiments, dissections and choice experiments.
A larger proportion of the funding will be used to purchase 8 boxes of commercial bumblebee colonies.
Field experiments ($400); pure glyphosate and equipment used for the protection of the colonies when in the field, i.e wire fencing and waterproof material.
Dissection experiment ($250); storage tubes, ethanol for bumblebee storage, insect pins and a dissection kit.
Choice experiment ($350); material to build a Y-maze for in lab choice experiment, potted flowers and glyphosates for field choice experiments.
Endorsed by
Nicola is a brilliant research student, having assisted me tremendously in my own work, concerning pollinators and their economic value to local growers. Her work in melittology has far-reaching consequences that should be investigated and promoted, as the work the bees do is vital for humanity, and the strain we put on them with various biocides, will definitely impact their natural resistant to parasites, but to what extent? I anticipate the answer she provides eagerly
Due to taxonomic bias, the study of invertebrate conservation has lagged behind that of mammals. Vague management plans and poor understanding of insect conservation can lead to large scale biodiversity loss. With habitat degradation and land use intensification both increasing, our native pollinators need to be spared from further harm. Investigating the effects of chemical herbicides on Bumblebee population health is vital to ensure these vulnerable insects are not pushed further into decline
Project Timeline
The practical part of this research will be carried out over 3 months beginning April 15th running until July 15th, with final submission of the research at the end of August 2019.
The project will be split into subsections which will address; Commercial colony dissections before and after wild release and in lab and wild bumblebee choice observations.
Mar 16, 2019
Project Launched
Jun 27, 2019
Collect Samples for dissection
Jul 01, 2019
Treat Bumblebee colonies  
Jul 02, 2019
Set up wild observation site
Jul 02, 2019
Run wild observations
Meet the Team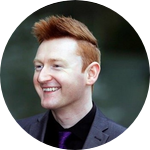 Dr Neil Reid
Senior Lecturer in Conservation Biology
Affiliates
Queen's University Belfast
View Profile
Nicola Paul
I am a student of Queen's University, Belfast studying a Msc in Ecological Management and Conservation Biology.
I was first introduced to the study of Bees and their involvement in pollination and crop production last year during my undergraduate honours project, and since have been obsessed with everything bees.
When I'm not thinking or sneaking bees into every conversation I have, you would probably find me watching marvel movies or taking pictures of nature. I am a novice photographer and love love love travelling.
Dr Neil Reid
My research focuses on policy-relevant evaluation of conservation strategies; conservation ecology; applied ecology of farmland species; ecology of invasive species; statistical advances in wildlife abundance estimation; sustainability and carbon sequestration. Current interests include the impact of herbicides on wild bee populations. Click here for Research Profile
---
Project Backers
41

Backers

119%

Funded

$2,392

Total Donations

$58.34

Average Donation