About This Project
African buffalo are maintenance hosts for bovine TB, as they can carry the disease for years with minimal symptoms. However, when the disease spills over into other species (wild, domestic, or human), the consequences can be severe in terms of economy, ecology, and public health. This project will help us understand how commensal bacteria are related to nutrition and TB in African buffalo, and hopefully give clues to how the disease can be managed more effectively.
Ask the Scientists
Join The Discussion
What is the context of this research?
Tuberculosis (TB) remains a major public health problem and is a leading cause of global human mortality and morbidity (1,2). The expense of TB prevention and treatment in humans, is particularly high for developing countries. In South Africa, TB-related expenses amounted to US$790 million for 2011-2013 (3).
In South Africa, bovine tuberculosis (bTB) has been found in as many as 15 different free-ranging wildlife species in Kruger National Park (4). African buffalo are known carriers of the disease, often exhibiting few to no symptoms in early stages. Spillover between African buffalo and livestock or other wildlife can have serious economic and ecological impacts (5), not to mention the added risk of transmission to humans.
What is the significance of this project?
Several studies in mice and humans suggest possible roles for the microbiome in TB infection, but much has yet to be learned (6). This project will go deeper than previous studies by using detailed data from a herd of intensively studied wild African buffalo that were followed over 3 years. This study is unique in terms of its longitudinal design and natural ecological setting. Our results will contribute valuable information to our understanding of the ecology of tuberculosis in wild populations, and will offer insights into how TB interacts with the microbiome in humans.
What are the goals of the project?
Our goal is to determine (a) do changes in the gut, nasal, or rumen microbiome affect bTB risk? (b) how does the microbiome change after acquisition of bTB, (c) does the microbiome's response to bTB infection predict disease progression or outcome?
Microbiome samples were collected during a concurrent study that provided data on animal health, condition, and disease at intervals of 2-3 months over a 3-year period, and we have already sequenced gut and nasal samples with intriguing preliminary results. We now await funding to carry out sequencing on the rumen samples to complete our analysis.
To answer our research questions, we will sequence the bacterial 16S gene from 150 rumen samples using the Illumina MiSeq platform and apply community ecology methods to analyze our data.
Budget
Funding has already been acquired from Oregon State University, the American Genetic Association, and the American Association for Zoological Veterinarians for sequencing of nasal and gut microbiomes. We will use the funding raised during this campaign to sequence 150 rumen microbiome samples to complete our dataset. Our research will provide vital insights into the links between microbiome composition, individual health, and TB resistance in this economically and ecologically important species. Data obtained from this study will help inform effective treatment and prevention measures for TB in affected animal and human populations worldwide.
Endorsed by
This project adds microbiome data to an incredibly rich data set monitoring disease in African buffalo. The outcomes are pertinent to conservation and medicine and will be groundbreaking at understanding microbial communities and disease in wildlife. The researchers are a motivated team of young professionals (students and postdocs), with conservation backgrounds in South Africa, allowing them to use the data to directly impact local work.
Project Timeline
From 2014-2017, our team had researchers based in Kruger National Park, South Africa, where we collected biological data and performed disease testing in collaboration with scientists from South Africa, Australia, and the UK. From 2016-present, we have been working to sequence and analyze gut and nasal microbiomes. If this project is funded, we anticipate completing sequencing by December 2018. Analysis will be ongoing and will likely continue through 2020.
Aug 21, 2018
Project Launched
Dec 31, 2018
Sequence rumen microbiomes
Mar 31, 2019
Complete draft manuscript on rumen microbiome composition
Jun 30, 2019
Submit rumen microbiome composition manuscript for publication
Dec 31, 2019
Complete analyses on links between African buffalo microbiomes and TB infection
Meet the Team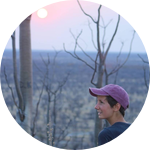 Claire Couch
PhD Candidate
Affiliates
Oregon State University
View Profile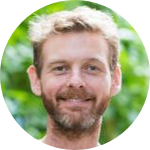 Henri Combrink
Ecologist
Affiliates
Oregon State University
View Profile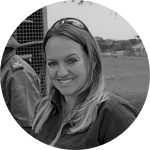 Leigh Combrink
Wildlife biologist
Affiliates
Oregon State University
View Profile
Team Bio
The Jolles lab members come from diverse backgrounds including veterinary medicine, statistics, genetics, and ecology, and we have an established culture of cross-disciplinary collaboration. However, we all share in common a passion for wildlife conservation and a commitment to the vision of transformative OneHealth research.
Claire Couch
I chose to pursue a PhD because I want to become a leader in solving global health challenges through research. As a disease ecology researcher, I am at the forefront of discovery in a highly collaborative, challenging, and quickly evolving field that is vital to human and animal health in our rapidly changing world.
I have always been interested in science education, and being a member of this research team has provided rich opportunities for outreach. While doing fieldwork in South Africa, I was able to collaborate with a local nonprofit to design and teach a science leadership camp for students from a nearby rural school district. Thanks to incredibly supportive labmates and collaborators, the camp was a great experience for participants and for everyone else who was involved. Since returning to the U.S., I've had the opportunity to mentor minority high school students in the lab during OSU's annual Summer Veterinary Experience.
I plan to pursue a career with a nonprofit or agency where I can contribute to solving conservation and health problems through research, and continue to engage with students through outreach initiatives.
Henri Combrink
Henri completed his undergraduate studies in nature conservation in South Africa and followed this with a masters in environmental management. He then worked for provincial conservation authorities and conservancies focusing on honing his project management and landowner engagement skills.
In 2009, he took up a position with the University of Cape Town managing a long-term vegetation research project based in the Kruger National Park. This provided the foundation for his work as a research technician on the African buffalo research project conducted by the University of Pretoria and Oregon State University in the Kruger National Park. He is currently a PhD student at the department of Integrative Biology at Oregon State University.
Leigh Combrink
Leigh grew up in South Africa and developed a love for nature that shaped her career. After completing a bachelors and honours in ecology and zoology, she did her masters in conservation biology, with her thesis focusing on the use of barn owls as biocontrol agents in South African wheat fields. Following this, she spent over 10 years in the conservation non-profit sector focusing on leopard conservation, farmer outreach and species re-introductions.
Leigh decided to further her studies part-time in 2014, when she embarked on her PhD on the ecology of the endangered Southern Ground-hornbill in the Kruger National Park towards informing conservation decisions regarding their reintroduction outside of protected areas. She will be starting a post-doctoral fellowship looking at patterns and consequences of microbiome ontogeny in African buffalo at Oregon State University in the fall.
---
Project Backers
35

Backers

27%

Funded

$1,024

Total Donations

$29.26

Average Donation