About This Project
The current drought in California is causing widespread impacts in many ecosystems throughout the state, but the extent of drought effects on redwood trees and forests is uncertain. We want to evaluate how the drought is impacting southern redwood forests in order to help understand and predict how this unique ecosystem might respond to a future changing climate.
Ask the Scientists
Join The Discussion
What is the context of this research?
California's coast redwood is widely known as the Earth's tallest tree. However, we know very little about how drought affects redwood trees and forests.
California is currently suffering a record-breaking drought, and more severe droughts are predicted in the future. Drought can reduce tree growth rates, increase tree susceptibility to insects and disease, decrease seedling establishment, and may even lead to tree death.
In October 2014 we made preliminary measurements to examine drought effects on coast redwood, Douglas fir and California bay laurel trees at two sites with contrasting site conditions.
Now in the 4th consecutive year of the drought, we want to expand this research project by examining tree water status, leaf integrated physiology, and trunk growth responses to the drought.
What is the significance of this project?
Redwoods once grew throughout the entire Northern Hemisphere. Today, redwoods only naturally occur along a narrow coastal strip in northwest California and in southwest Oregon where temperatures are mild and precipitation is abundant.

In 2014 we revealed that redwood trees in our two study sites were more water-stressed than those we have measured in other locations during non-drought years. We expect tree water stress to be even worse in 2015, so hope to obtain more measurements and samples.

Results will show us how redwoods in the southern part of the range are responding to the current drought. We plan to share this information with the State and National Parks and other landowners to help develop effective conservation and management strategies for redwood forests in a changing climate.

What are the goals of the project?
We want to improve our understanding of how drought impacts coast redwoods and other important tree species in two forests at the southern end of the redwood range near Santa Cruz, California.

In the summer of 2015 we will measure soil moisture content, canopy temperature and humidity, and treetop leaf water potential. We will also collect leaf samples for analysis of their stable carbon isotope composition. We will compare the 2015 data to 2014 to evaluate how the extended drought has impacted the trees.

At the end of the 2015 growing season we will collect tree-ring cores from a sub-set of trees to analyze historical patterns of tree growth. This will help us evaluate how the last 4 years of drought have impacted tree growth relative to prior non-drought years.
Thank you for your support!
Budget
We started this project in 2014 because we thought it was important to see how redwood forests were responding to the 3rd year of severe drought in California. We found the trees we measured were highly water-stressed, but did not have any dedicated funds to continue this work.

Now that the drought has continued into a 4th consecutive year we feel even more compelled to continue and expand this work.

We have been unable to find other grant funds to support this project on such a short timeline. Funds donated will pay for expenses associated with field measurements and sample collections, for lab analysis of leaf and tree-ring samples, and partial support for volunteer field crews to assist us.

Field expenses include travel costs and housing for field crews along with equipment and supplies. Lab expenses include leaf stable carbon isotope analysis fees and costs to hire an expert dendrochronologist to analyze tree-ring growth rates. We also need funds to cover food costs for volunteers.

Meet the Team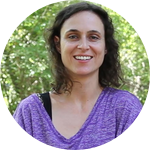 Wendy Baxter
Research Associate
Affiliates
University of California, Berkeley
View Profile
Team Bio
Anthony Ambrose
Anthony is a tree biologist who has been studying coast redwoods and giant sequoias for 18 years. He earned his Ph.D. at UC Berkeley in the Dawson lab and has been working on the Redwoods and Climate Change Initiative since 2009. He currently serves as the chair of the Sempervirens Fund's Scientific Advisory Panel.
More information on Anthony:
http://nature.berkeley.edu/dawsonlab/people/anthony-ambrose/
http://www.anthonyrambrose.com/
Todd Dawson
Todd is a Distinguished Professor at UC Berkeley in the Integrative Biology Department. He conducts research on plant physiology and ecology around the world including in the coast redwood and giant sequoias. Professor Dawson has been involved in redwood research for over two decades. His pivotal work in coast redwoods led to a better understanding of how these trees use fog as an important water subsidy during the driest months.
More information on Todd:
http://nature.berkeley.edu/dawsonlab/people/todd-dawson/

Wendy Baxter
Wendy is a tree biologist at UC Berkeley. She earned a Masters in Environmental Science in the Netherlands at Wageningen University. During the past five years she has deepened her knowledge of coast redwood and giant sequoia ecology and contributed to important scientific advances led by Professor Dawson and Dr. Ambrose. Wendy loves communicating information about science through videos.
More information on Wendy:
http://nature.berkeley.edu/dawsonlab/people/wendy-baxter/
http://www.wendylbaxter.com/

Wendy Baxter
I've had the privilege of working in some of the most pristine coast redwood and giant sequoia forests over the past five years as part of the Save the Redwoods League (SRL) funded Redwoods and Climate Change Initiative. As the drought has intensified, our focus has shifted to trying to understand the impacts of drought on these majestic trees and the forests they live in. I enjoy sharing our work with others through videos.
---
Project Backers
50

Backers

12%

Funded

$2,818

Total Donations

$49.46

Average Donation