About This Project
Moonlight represents a source of natural light that likely modulated sleep in ancestral human communities. Our preliminary data from traditionally hunter-gatherer Toba/Qom communities from Argentina without access to electricity suggest that sleep is disrupted during moonlit nights. We would like to quantitatively determine whether sleep timing and consolidation is associated with moon phases by measuring the sleep-wake cycle timing in these communities with wrist activity monitors .
Ask the Scientists
Join The Discussion
What is the context of this research?
Before we had access to inexpensive sources of artificial light, light hours were limited to the daytime, and to nights with bright enough moonlight to allow nocturnal activity. I have access to two Toba/Qom communities of similar sociocultural and genetic background, but only one has access to electricity. These communities represent a unique opportunity to study traditional human societies in a non-invasive way to address a fundamental question: How was human ancestral sleep modulated by the moon cycle? Although laboratory studies suggest that the moon cycle may modulate the quality of sleep (http://www.ncbi.nlm.nih.gov/pu...) no field studies have been done in human communities, let alone in communities without electric light, where moonlight is likely a salient stimulus.
What is the significance of this project?
We have demonstrated that access to electricity is associated with a later sleep onset and shorter daily sleep duration (http://www.ncbi.nlm.nih.gov/pu..., http://www.ncbi.nlm.nih.gov/pu...). These studies have demonstrated that in the absence of electric light, natural daylight is a prominent regulator of sleep timing. Our hypothesis is that in the absence of artificial light moonlight represents a salient stimulus that regulates sleep timing and quality. We seek to test the prediction that during moonlit nights sleep will be disrupted in communities without access to electricity. This would represent the first field demonstration that sleep is associated with moonlight and would suggest that the moon cycle was likely a prominent regulator of sleep in our human ancestors.
What are the goals of the project?
We will test the prediction that sleep during moonlit nights in participants of the Toba/Qom community without electricity will be fragmented compared to sleep in the same individuals during nights without moonlight. We will quantitatively measure the sleep-wake cycle with wrist activity monitors in several participants throughout two new and two full moons and assess the association between sleep parameters and lunar phases or moonlight intensity. We will simultaneously study participants with access to electricity and test the prediction that in this community the effects of moon phase or moonlight on sleep will be less prominent than in the community without electricity.
Budget
The items help me travel from Seattle to Formosa city, Argentina. At Formosa city I can rent a 4-wheel drive truck to be able to access the communities in the western region of the province of Formosa, where the Toba/Qom communities without access to electricity live. From Formosa I travel with a field technician who has helped me with similar work. We stay in the region for 7-10 days at a time until we cover approximately two consecutive new moons and full moons. We give each participant the equivalent of 20 dollars in clothing for their participation in the study.
Endorsed by
As described, Prof. de la Iglesia has been studying two unique traditional hunter-gatherer communities in Argentina; they have similar genetic backgrounds and socio-cultural histories, but only one has access to modern electric lighting. The possible effect of the moon on activity patterns has been a question of interest for some time, but de la Iglesia's project will provide a novel approach, in the field, accounting for artificial light at night. Fascinating. He's truly the right person to do it, having already worked with these people.
I am super excited about this project! It will make a significant contribution to our understanding of human biological rhythms, in particular, and to variation in human biology patterns in general. The research team is excellent, has plenty of experience in the topic and the project is totally feasible. It is also very time pressing that this project receives support because power lines are being built in the area and we will miss the opportunity to study sleep and activity patterns in the absence of electricity.
Project Timeline
This Fall we would like to travel to the Formosa region of Argentina to collect data from the Toba/Quom people. Data collection will take ~8 weeks in order to collect a sufficient number of nights to address our main research question. We will then spend the following months cleaning and analyzing our data for eventual publication.
May 18, 2017
Project Launched
Sep 01, 2017
Travel to Formosa to collect data from Toba/Qom people
Meet the Team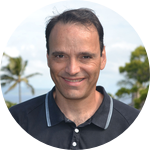 Horacio de la Iglesia
Professor
Affiliates
Department of Biology University of Washington
View Profile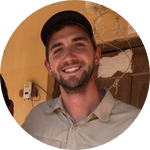 Gideon Dunster
Doctoral Candidate
Affiliates
University of Washington
View Profile
Horacio de la Iglesia
Research in our laboratory is guided to understand the neural basis of
behavior. Specifically, we are interested in biological timing, which
can be studied at different levels of organization, using different
approaches and throughout the phylogenetic tree. We are particularly interested in the evolution, function and regulation of sleep, which represents the most prominent 24-h oscillation in behavior and physiology.

Gideon Dunster
I am a PhD student in Biology in the University of Washington. My area of interest focuses on the intersection of sleep and circadian rhythms in humans. Currently, my main focus is on the way sleep patterns have changed in humans in response to access to electrical lighting.
I graduated summa cum laude in 2013 from the College of Wooster with my B.A in Biology. As an undergraduate, I received the Horace N. Mateer award in Biology and was inducted into Phi Beta Kappa. Here at the University of Washington I have received the Top Scholar Award and the Riddiford-Truman Fellowship from the Department of Biology and was an Honorable Mention recipient of the National Science Foundation Graduate Research Fellowship Program. I have also spent the past two years mentoring underrepresented youth interested in STEM fields at a local high school and doing outreach at several local middle schools. After I complete my PhD I hope to find a faculty job where I can mix research with teaching and outreach.
Additional Information
Although there are several communities without access to electricity throughout the world, much harder is to find also communities of similar ethnicity and sociocultural background with access to electricity that can be used as control groups. We have access to this unique situation although not for long, as many of the communities are slowly starting to be reached by the electric grid.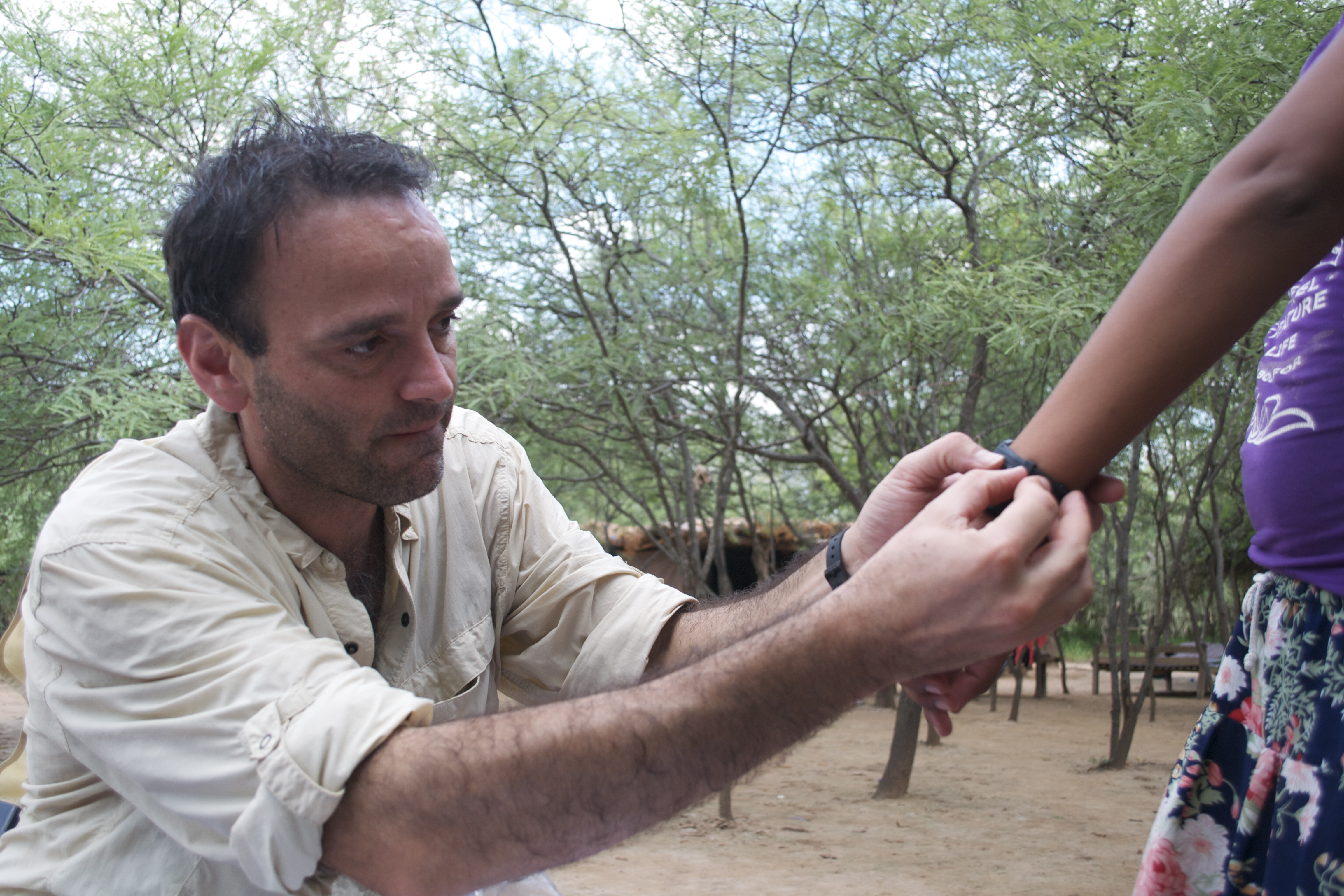 Dr. de la Iglesia fits a Toba/Qom participant with a wrist activity monitor (photo 2012)

---
Project Backers
26

Backers

30%

Funded

$1,366

Total Donations

$52.54

Average Donation