Project Results
I am excited to share my findings!
The bacterium Mycoplasma bovis (M. bovis) is a globally distributed, economically important bacterial pathogen of cattle (Bos taurus) and American bison (Bison bison). Pneumonia, polyarthritis and mastitis are among the most common clinical signs. Reports of M. bovis in free-ranging wildlife are rare, consisting of a few isolated cases in mule deer (Odocoileus hemionus) and white-tailed deer (Odocoileus virginianus). In early 2019 near Gillette, Wyoming, we documented M. bovis as the cause of acute, fatal pneumonia in free-ranging pronghorn antelope (Antilocapra americana), a previously unreported finding. Here we report on additional pronghorn mortalities due to M. bovis occurring in the same geographic region one year later. Mortalities occurred between February and April in 2019 and 2020 with over 500 documented mortalities in total. To evaluate whether pronghorn develop chronic, subclinical infections and begin assessing M. bovis status in other sympatric species, we used PCR testing of nasal swabs to opportunistically survey select free-ranging ungulates. We found no evidence of subclinical infections in 230 pronghorn sampled from nine counties in Wyoming and ten in Montana, USA. All mule deer (n=231) sampled from 11 counties in Wyoming also were PCR negative. To estimate the potential for environmental transmission, we examined persistence of M. bovis in various substrates and conditions. Controlled experiments revealed that M. bovis can remain viable for 6 hours following inoculation of shaded water, and up to 3 hours in shaded hay and topsoil. Our results indicate transmission of M. bovis from livestock to pronghorn through the environment is possible, and that seasonality of infection could be due to shared resources during late winter. Further investigations to better understand transmission dynamics, to assess population level impacts to pronghorn, and to determine disease risks among pronghorn and other ungulate taxa appear warranted.
About This Project
Mycoplasma bovis (M. bovis) is an economically important bacterial pathogen of cattle. We recently documented seasonal occurence of M. bovis in pronghorn antelope in northeast Wyoming in 2019 and 2020, resulting in over 500 mortalities. Through targeted surveillance, we aim to determine if exposed pronghorn serve as carriers of M. bovis that pose a transmission risk to naive wildlife and livestock. We expect to find reservoir pronghorn in the previously exposed population.
Ask the Scientists
Join The Discussion
What is the context of this research?
M. bovis contributes to polymicrobial bovine respiratory disease and has a large economic impact on cattle producers. Historically limited to cattle, the host range of M. bovis has more recently expanded to include ranched bison, in which the bacterium is highly pathogenic. Prior to our recent identification of M. bovis in a pronghorn herd experiencing outbreaks of fibrinous pleuropneumonia, the bacterium had not been reported in this species. The seasonal reemergence of M. bovis in the same pronghorn herd suggests either a repeat spillover event from cattle, or infection of naïve pronghorn by animals that survived the 2019 outbreak and served as asymptomatic carriers.
What is the significance of this project?
Pronghorn are a unique and iconic, native wildlife species in Wyoming. Their geographic range is limited to the Great Plains, and they are sensitive to land development and other anthropogenic habitat disturbances. Traditionally, pronghorn are not considered a major threat to the health of cattle or bison, and they are widely tolerated on commercial operations. Our recent observations support the emergence of M. bovis as an important wildlife-livestock interface disease. Currently localized to one region of Wyoming, this disease has shown potential for rapid spread. This study is relevant to livestock producers, biologists, veterinarians, conservation scientists, and stakeholders who value a better understanding of transmission risk.
What are the goals of the project?
The main goal of this project is to better understand how and why fatal M. bovis outbreaks occurred in pronghorn in a focal region of Wyoming during the spring season for two consecutive years. To better understand transmission dynamics and risk, we aim to determine if asymptomatic pronghorn can serve as a reservoir of M. bovis, potentially contributing to epizootics and/or posing a risk of spillover to other species. If we find that previously infected pronghorn become chronic carriers, this could promote geographic expansion to other herds, as well as additional seasonal die-offs as new animals join the previously affected herd. The analysis of our results here can be used to inform wildlife management and thereby minimize transmission risk.
Budget
These budget items will permit DNA extraction and PCR testing for M. bovis in pronghorn samples collected during the 2020 Wyoming hunting season. Nasal swabs from harvested pronghorn will be collected during routine hunter checks by the Wyoming Game and Fish Department. Collection of swabs at hunter check stations will allow testing of at least 25 pronghorn samples from the region of the previous outbreaks, and 25 samples from regions were M. bovis has not been identified. The results of this study will help to understand 1) if pronghorn previously exposed to the pathogen serve as asymptomatic carriers, and 2) if M. bovis can be detected in distant herds that have not experienced a recent die-off. While we suspect an initial spillover event from cattle to wildlife, it is unclear if the second outbreak in pronghorn resulted from repeat spillover or infection of naïve animals by chronic carriers.
Endorsed by
I highly endorse Maggie Johnson's project (Dr. Malmberg's lab). The iconic Pronghorn is the last remaining species in its family of mammals with most of its population in Wyoming. The focus of Maggie's research is a new emerging cause of high mortality. Populations of pronghorn are being hit by many threats including habitat loss due to extensive drilling, fencing that entangles animals, and road kills. Maggie has promising early results and this project is vital to understand disease dynamics necessary to reduce disease spread and deaths.
Project Timeline
Samples will be collected during fall of 2020 from harvested pronghorn at hunter check stations managed by the Wyoming Game and Fish Department. Samples will be processed at the Wyoming State Veterinary Laboratory, where we will use a validated RT-PCR protocol to test for M. bovis. Analysis (May 2021) will include estimation of prevalence and incidence (if detected), assessment of transmission risk, and determination of sample size for further surveillance.
Aug 31, 2020
Project Launched
Nov 30, 2020
Extract DNA from all samples.
Dec 31, 2020
Preform Real-time PCR on all collected samples.
May 31, 2021
Analyze PCR results. If detected, estimate prevalence and incidence. If absent, determine sample size for broader surveillance.
Dec 31, 2021
Preparation and submission of manuscript by MS student Maggie Johnson.
Meet the Team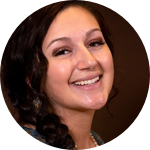 Marguerite Johnson
Graduate Research Assistant
Affiliates
University of Wyoming, Department of Veterinary Sciences
View Profile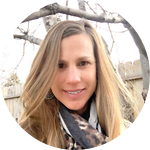 Jennifer Malmberg
Assistant Professor / Veterinary Pathologist
Affiliates
University of Wyoming / Wyoming State Veterinary Laboratory
View Profile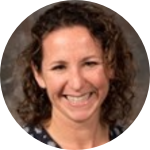 Kerry S. Sondgeroth
Associate Professor, Veterinary Bacteriologist
Affiliates
University of Wyoming Wyoming State Veterinary Laboratory
View Profile
Team Bio
Please go to https://www.malmberglab.org/ for more information on our team!
Marguerite Johnson
I am a second-year master's student in the Malmberg Lab at the University of Wyoming. I received my undergraduate degree at the University of Wyoming in Wildlife and Fisheries Biology and Management in 2019.
I am currently studying Mycoplasma bovis as an emerging disease in Wyoming wildlife. My thesis work includes performing an in vitro study aiming to understand the infection and immune response of Mycoplasma bovis across different ungulate hosts. I am also conducting routine M. bovis surveillance on a variety of ungulate wildlife species across Wyoming and working on constructing an environmental persistence of M. bovis study.
Jennifer Malmberg
Dr. Malmberg is a board certified anatomic pathologist at the Wyoming State Veterinary Laboratory and an Assistant Professor in the Department of Veterinary Sciences at the University of Wyoming (UW). Dr. Malmberg holds a DVM, a PhD in Molecular Virology and Pathology, a Master's in Wildlife Management, and has 15 years of experience working on infectious diseases of wildlife and livestock. At UW, Dr. Malmberg's research focuses on infectious diseases of wildlife, including recently identified mycoplasmosis in pronghorn.
Kerry S. Sondgeroth
I began working at the University of Wyoming in 2014, on bacterial diseases that affect wildlife and livestock. In 2019, we discovered that a bacterial disease (Mycoplasmosis) was quickly killing large numbers of pronghorn in the northeast corner of Wyoming. Since that time we have expanded our research program to determine 1) which host species the Mycoplasma may have been transferred from, and 2) if there may be certain carriers of the bacteria in the pronghorn population. This emerging disease has potential impacts on pronghorn as well as other wildlife species.
---
Project Backers
107

Backers

146%

Funded

$5,329

Total Donations

$49.34

Average Donation