About This Project
Seaweed farming has been used in Asia for ages, and has only caught on recently in the West.It wasn't until the last 50 years people have begun to recognized macro-algae farming as a sustainable source of income for communities and as a way to obtain material We've identified various species that are in demand for many products in the agricultural, pharmaceutical, and food industries. This project is a program in the Dom. Rep. to research seaweed farming as a commercial product and as a micro-enterprise for local fishermen.
Ask the Scientists
Join The Discussion
What is the context of this research?
For the last 18 months we have traveled to the Dominican Republic to research locations that meet specific socioeconomic and environmental criteria to serve as sites for our seaweed farming pilot program.

Our team agreed that we wanted to develop a project that was low tech and had low start-up cost. Which would allow us to train local fishing communities to engage in more sustainable fishing practices. The ideal project would have minimal environmental impact, and would give us an opportunity to relieve the environmental stress of exploitative overfishing .

We wanted a project that would help us discover and create a product that could add value to manufacturers of goods, while at the same time being something innovative and environmentally friendly. Lastly it was important for us that we continued to push further and disrupt marine research in the Dominican Republic.

Our technical director knew that research involving the extraction of biological compounds from the sea was a lengthy and costly ordeal, and we didn't really have a clue what we would find out there. So we consulted with Dr. Ruben Torres, national Director of Reef Check and co-administrator of "La Caleta" in the Dominican Republic. Our conversations with him along with our research led us to infer the following:

A) A pilot farming model would allow us gather chemical and biological data (such as nutritional composition and chemical make up) without having to extract too much from natural stocks. B). We can create a sustainable business process. That promotes healthy resource management, and reassures that socially responsible models work. While finally proving; C). That seaweed farming can indeed become a financially favorable social enterprise.

To put all this together we created a 48 page environmental impact assessment / business plan, that really got the Dominican government behind us. They gave us environmental permits to use the coastal waters adjacent to the national submarine park "La Caleta" in Santo Domingo; to conduct our research.



What is the significance of this project?
In a country that shares an island with the western hemisphere's poorest nation, the load placed on the exploitation of natural resources is negatively affecting the equilibrium of their ecosystems. Uncontrollable slash and burn techniques, illegal deforestation, human trafficking, uncontrolled and exploitative fishing practices, and many other political and social problems are too much to bear for such a small economy.

The Dominican Republic is the tenth most populous island in the world, and the most populous one in the Americas. It has a heavy responsibility to accommodate a population on the verge of 20 million people in a 76,000 square kilometer area. The recent influx of immigrants from Haiti has caused a political and social uproar that is now taking its toll on a marginalized group forced to live in impoverished makeshift communities. One such community is located in the vicinity of "La Caleta" National Submarine Park.

Years of uncontrolled fishing using poisons and net dragging have left the shallow coasts barren and lacking in marine life. We have developed a business model that is dynamic and can help cure some of the social ills of these localities. In exchange for a coveted raw material used in the development of organic bio-stimulants and biotechnological applications.

Our team has expertise in the areas of community economic development, manufacturing operations, and scientific research. Which gives us a trifecta with perfect balance to create a working environment full of synergy and altruism.

Our previous research has allowed us to identify a commercially viable species that shows the potential for many uses in local and foreign markets. For this project we are partnering up with the Autonomous University of Santo Domingo (UASD) Center for Marine Bio research (CIBIMA), and Atlanta Metropolitan State College to help on the set up, training and data gathering activities.

As you can see this initiative has already brought together 5 international organizations, one national government, community leaders, community development specialists, environmentalist, PhD's, undergraduate researchers, University professors, business people and most importantly its brought them all together under the possibility of making an impact in the sustainability of communities, and in the sustenance of one of the most diverse marine ecosystems in the world.




What are the goals of the project?

Our goals are as follows:


To build the cultivation infrastructure in the ocean with the help of locals and student volunteers.
To train the first group of fishermen so that they can start seeding before the growing season.
To measure, and record data for the first 3 months of the growing cycle January though March.
To double the output capacity of the project by expanding growing area.
To record and analyze data on the economic development of the fishermen in the project.
To identify more species with commercial and cultivation potential
To export our first shipment within 6 months of operations.
Budget
Since the Dominican Republic does not produce many of the things we require, we have to ship them in. The high price of importing has taken a toll on our budget forecasting; however the most important part is to get the basic materials so that we can start operations. We also need to rent boats to travel to the site, and buy SCUBA gear for the setup since we will anchoring the lines at depths of up to 20 meters. We will also give a small salary to the fishermen while the first crops become ready as an incentive to stay on board. We will also need to rent a space, print out materials and buy basic software for the economic development training sessions.

A significant amount of the DNA and chemical purity testing will have to be done out of the country and we will need a small budget for that as well.

Our stretch goal is to be able to create a small lab to double up as a training center that will allow us to widen our research to other endemic seaweed species and try to find more industrial uses to expand the production to other communities along the island.


Endorsed by
The Dominican Republic, both ecologically and socio-economically is needed and ready for projects like this. The over use of coastal marine resources using non-sustainable methods have brought these to bottom, making the use of innovative ideas like this a must in current times. Reef Check Dominican Republic endorse this project, and urge you to support it so it can serve as a model to follow.
Meet the Team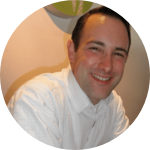 David Hudson
Assistant Professor of Zoology
Affiliates
Atlanta Metropolitan State College
View Profile
Team Bio
I've always had a love for science, and I've always been infatuated with the ocean. I'm hard wired for innovation, I can truly say that I am a born entrepreneur, no doubt about it. If you could see my resume you would probably just call me a professional career changer, but you'd have to see beyond that to understand how I come up with ideas. I have a gift for making connections out of things that seem to have no connection at all. for that I've been lucky enough to work with some of the world's most creative companies, and now I want to bring all that to Latin America, so they too can be primed in entering the new age of scientific research with a social conscious. I've studied chemistry, and even started an MBA program. I love education but nothing can beat the feeling of getting out there and connecting with a community. I think everyone should look through the eye piece of a microscope at some point in their life, they might discover something they never knew existed.
Richard Ruiz
I'll never forget the look on my 9th grade science teacher's face when she asked me what I wanted to be when I got older. She could of never imagined that I would say a genetic engineer ( in broken English), most people didn't know what that was in 1993, and I probably didn't either. All I remember was being enthralled with the chapter on genetics, I read the whole thing before I went home that day. As it so happened I never did study Biology when I got to college. I became more interested in change, the social not the chemical kind.Being a Latino immigrant in Connecticut at that time was a bag of mixed blessings, but I knew still that my life's calling had something to do with changing a society; I just didn't know which one or how it would develop. So I set off to study Political Science in hopes that I could change the world through politics and activism. for years I worked in the non-profit sector serving as advocate for economic justice, urban development and affordable housing reforms, and even immigration law; however no matter how many people I helped something inside me told me I was not happy. So in 2005 I decided to listen to my inner voice and I enrolled in a 2nd BS degree program at the University of Connecticut for the love of science. After returning to school from an 8 month co-op with McNeil Consumer Pharmaceuticals I found out I was a way better businessman than a chemist, and even though I gave the MBA thing a try I still knew that biotechnology was calling me. In 2008 I dropped out of the MBA program and decided to move to the Dominican Republic and start my own Biotech company. In 2009 Ambrosia Labs was founded, as a Biotechnology company focused on fusing Information Technology and science. We focus on R&D for the Marine, Agricultural and Pharmaceutical industries. We develop globally in-demand products using models that take advantage of one of the world's most bio diverse environments in a responsible way.
"Our limit is our Imagination"


David Hudson
I was focused on marine biology since growing up on the shores of Lake Michigan, and since then have worked on crustaceans, primary productivity, remote sensing, and invasive species. My interests span behavior, physiology, ecology, and biogeography, and I want to use this knowledge - to synthesize it - into chewable bites for the development of effective policy and sustainable economies.
---
Project Backers
15

Backers

8%

Funded

$592

Total Donations

$39.47

Average Donation