About This Project
Coiba Island is Central America's largest uninhabited island; a forested rock in the rich Pacific Ocean that offers a living example of the diverse habitats that once prevailed in this part of the world. For 100 years, Coiba was a penal colony and so, through a quirk in history, it is still covered with lush rain forest providing sanctuary to many rare and endemic species. Using science and photography we will document this diverse island to ensure Coiba's continued protection. More on NatGeo!
Ask the Scientists
Join The Discussion
What is the context of this research?
Coiba is unique; the largest uninhabited island in all of Latin America, home to a uniquely rich biological heritage but largely unexplored. One of the largest remaining forests in Central America, surrounded by a rich ocean, inhabited by charismatic wildlife, both terrestrial and marine. Coiba is home to endemic species and healthy populations of many rare species. However, Coiba is under a variety of threats despite being a national park, from illegal fishing and potential development.
We have spent the last two years documenting and describing Coiba's biodiversity and landscapes. We have completed four expeditions, including two with an international team of taxonomists. Our aim is to raise awareness about Coiba's unique ecosystem both within Panama and internationally.
What is the significance of this project?
Coiba has an intriguing evolutionary history - the island originated in the Galapagos hotspot and was subsequently pushed northwards by the Cocos plate. Coiba now sits 23km from Panamanian mainland and has a unique species composition due to its evolutionary history and recent past. Botanical and wildlife surveys have illustrated that Coiba is home to many rare and endemic species, and we are continuing to discover new species on the island.


We are generating expert scientific documentation of Coiba's habitats and species, and top level photographic documentation to describe Coiba's unique diversity.
We are raising awareness about Coiba as a national treasure within Panama and internationally to ensure the continued protection of Coiba in the long term.
What are the goals of the project?
We aim to:
1. Complete wildlife censuses in previously unexplored forest habitats to expand our knowledge of Coiba's biodiversity through comprehensive species lists.
2. Complete detailed description of all Coiba endemic species and subspecies.
3. Generate population estimates of key rare and endangered species.

4. Establish a high profile educational exhibition about Coiba in Panama, to improve local awareness about this unique ecosystem.

5. Fuse science and photography to tell the story of Coiba's rich natural history through a variety of media outlets, in Panama and around the world.
Budget
This funding will support a team of tropical biologists and photographers to travel to Coiba to document the island's poorly explored interior, likely involving the discovery of many new species. We will fuse scientific inventory techniques and photography to raise urgent awareness for the continued conservation of Coiba.
Funds will also support a high profile educational exhibit in key public locations in Panama, to publicize key scientific results from previous expeditions (including one cofunded through Experiment). We aim to create national pride and recognition of Coiba's value.

In total the expedition and exhibit will require $22,000, however we have some sponsorship already secured for printing the images for the exhibition. Here we are requesting funds specifically for the transport and set-up of the exhibit at key locations, and for transport and a local guide to support the expedition planned for 2018.



Endorsed by
Some of the most pristine tropical forests I have ever visited were in Coiba National Park. This is a unique ecosystem with many endemic species that deserve greater research and conservation efforts. The threats of illegal fishing and commercial development loom over Coiba. In depth scientific inventories and photographic documentation are critical tools to support conservation and management efforts for the park. Please help support continued scientific exploration of Coiba and public education about this fragile habitat.
Coiba is one of the last truly wild places on the planet. Threatened by the desire for commercial development, there has to be greater awareness in order to ensure Coiba's protection. Serious reporting and stunning photography is the most convincing argument. GEO is very proud to work with Christian Ziegler, an award winning photographer and a biologist. He needs assistance from a fellow explorer with a profound knowledge of tropical biology and conservation. Peter Houlihan combines all these qualities. Help to get him to Coiba!
This is the logical next step - exhibits! - of two years of work conducted with the International League of Conservation Photographers in gathering the images of Coiba to document the island's incredible biodiversity and natural beauty. We need to get these pictures out there to Panamanian audiences so that they more fully appreciate this treasure in their "backyard" and actively seek to protect it!
Project Timeline
Expedition: A team of biologists and photographers will document Coiba's poorly explored interior in February 2018. For 2-weeks, we will census and photograph the island's forest habitats. Generating detailed species lists, descriptions of endemic species and population estimates of key endangered species.
Exhibition: We aim to open the exhibition in Multiplaza Mall, Panama in June 2017. From August 2017 - May 2018, the exhibition will then travel to high profile public locations in Panama.
May 01, 2017
Project Launched
Jun 16, 2017
Open Exhibition in Panama
Feb 15, 2018
Expedition to Coiba 
Meet the Team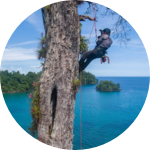 Peter Houlihan
National Geographic Explorer
Affiliates
Florida Museum of Natural History & National Geographic
View Profile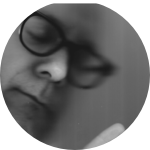 Ken Pelletier
Affiliates
Chicago Media Project, Mother Jones Magazine
View Profile
Christian Ziegler
Christian Ziegler is a photojournalist specializing in natural history and science-related topics. He is a regular contributor to National Geographic Magazine, and has been widely published in other magazines like GEO.
Christian's aim is to highlight species and ecosystems under threat and share their beauty, and importance with a broad audience. A tropical ecologist by training, he has worked in tropical rainforests on four continents, and for the past 12 years has been Associate for communication with the Smithsonian Tropical Research Institute (STRI) in Panama. He is a founding fellow of the International League of Conservation Photographers (iLCP.com). Christians work has been awarded prizes in the Wildlife Photographer of the Year and the European Wildlife Photographer of the Year competitions, and in 2017, he received the Outstanding Nature Photographer Award from the North American Nature Photography Association. He has won four World Press Awards in 2013, 2014, 2015 and 2016.
Christian lives at the edge of a rain forest National Park in Central Panama from where he starts his adventures around the world.
For more photos from Christian's projects, follow him on instagram: @christianziegler
Peter Houlihan
Peter Houlihan is a tropical biologist and National Geographic Explorer working towards a greater understanding of the planet's tropical rainforests. He specializes in planning and leading expeditions into remote and demanding environments all over the world. Peter's adventures are fundamentally conservation-focused and he utilizes photography and videography as a means to raise greater awareness for these efforts.

With an education in tropical biology, Houlihan's research projects focus on the ecology and behavior of tropical organisms. He is passionate about conservation, particularly in rainforests. This conservation work frequently involves advising international student research projects in the field and instructing methods of biodiversity monitoring.

Fieldwork for Peter's research is conducted across the world's tropics, throughout Latin America, Africa, and Southeast Asia.
For more photos from Pete's expeditions, follow him on instagram: @peter_houlihan
Ken Pelletier
Ken Pelletier is a technologist, designer, musician, photographer and filmmaker, with a focus on social and environmental impact media.
Ken has worked on impact documentary films in several roles, including aerial cinematographer, cinematographer, producer, co-director, and executive producer. He is a member of the Chicago Media Project and CMP's impact investment and filmmaker grant funds.
Ken also serves on the board of Mother Jones Magazine.
---
Project Backers
37

Backers

100%

Funded

$5,100

Total Donations

$137.84

Average Donation