About This Project
Long term coral reef monitoring projects are an invaluable tool, allowing researchers to evaluate and follow ecosystem health in both protected and non-protected reefs. We are initiating a conservation partnership that will involve adventure scientists and local people to increase coral reef monitoring along the Mexican Pacific.
Ask the Scientists
Join The Discussion
What is the context of this research?
Monitoring programs are essential tools to establish the initial condition of a specific site and to monitor changes of the ecosystem over time (e.g. NOAA´s https://www.coris.noaa.gov/mon...and UNESCO https://unesdoc.unesco.org/ark... monitoring programs ). Coral reef monitoring is an incredibly valuable active management tool. However, most of the coral reefs that are seriously monitored are in Natural Protected Areas (NPAs) or World Heritage sites. However, long term management programs also have significant challenges. Specifically securing long-term funding and finding enough trained monitors with the knowledge and abilities to collect data. So far, our research team have undertaken a multi-year effort to monitor coral reef systems throughout the central Mexican Pacific coast.

What is the significance of this project?
During the last ten years our team work has been in charge of the monitoring program of at least two natural protected areas (Islas Marietas and Isla Isabel National Parks), furthermore, we have the commitment to monitor coral communities located in non-protected areas along the central Mexican Pacific coastline. The coral reef monitoring efforts serve to understand the spatial and temporal variation of coral reef ecological systems and communities and how coral respond to environmental stressors. But also, serve to evaluate past management practices, to provide valuable data for advocates seeking to spur more proactive future conservation actions (please see https://simec.conanp.gob.mx/pd..., and https://www.sciencedirect.com/...).
What are the goals of the project?
This project will develop a fine-scale, long-term monitoring team to provide accurate data on the coral reefs along the Mexican Pacific. First, we will virtually train 16 volunteers per year in monitoring coral reefs in this area. This will include information on general monitoring strategies as well as correct identification down to the species level. Next, we will hold workshops in-person where volunteers will be taken to the field and trained in practical monitoring skills. Each volunteer will be assigned a specific monitoring task and also a monitoring area in a 500km stretch of coastline from Manzanillo to at least Isla Isabel National Park, which includes coral communities associatd to both protected and non-protected sites.
Budget
This funds will be part of a larger project. We are already working to obtain another partial funding from National Geographic Society. A well-established should havemonitors properly trained to have accurate data. Therefore the development o f the training is imperative to start-up the project. The first step is to create teaching materials with both, the scientific and practical bases for the development of marine monitoring. Also, this material will have an exhaustive evaluation of the results. Those volunteers who approve the theoretical course, will be trained at the field. The establishment of the first monitoring volunteer program is the first step not only to monitor the coral communities along the Central Mexican Pacific but also to build a monitoring network for the entire region. The training program will be build between Adventrues Scientist (https://www.adventurescientist...) and the researchers of the University of Guadalajara.
Endorsed by
Im really excited about this project, is an incredible team with the knowledge, skills and energy to make it a success.
Anything to help coral reefs is worth supporting!
Project Timeline
This proposal is based on external capacity development -- our goal is to train marine monitoring volunteers, who already have appropriate diving credentials, to become coral reef monitors and become involved in the conservation of local coral communities. Our timeline is based on first, developing an online training course, and second, conducting in-person training after volunteers have participated in online training.
Jan 04, 2021
Project Launched
Mar 01, 2021
Have the first volunteers that take the course online (theroeticall) and aporve it.
Apr 23, 2021
Screen the first volunteers who have apborve the theoretical course and will be further trained in the field.
May 10, 2021
Field and in person trained. All the volunteers need to be field trained.
Meet the Team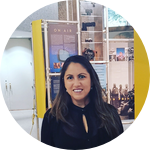 Alma Paola Rodríguez Troncoso
Dr.
Affiliates
Universidad de Guadalajara
View Profile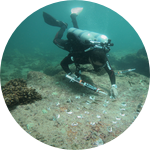 J.J. Adolfo Tortolero-Langarica
Dr.
Affiliates
Tecnológico Nacional de México / IT Bahía de Banderas
View Profile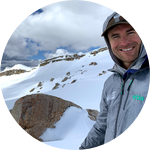 Joshua Theurer
Senior Manager of Project Design
Affiliates
Adventure Scientists
View Profile
Team Bio
Our team has both the scientific part and a global nonprofit organization. We have the experience on coral monitoring as consultants for three Natural Protected Area, and the results of our research is always use to implement action plans; furthermore we have implemented successful coral restoratoin programs and Adventures Scientist have a global experiencie by mobilizing their worldwide network of individuals with the commitment of biodiversity conservaton.
Alma Paola Rodríguez Troncoso
I am a marine biology researcher and professor at the University of Guadalajara and a member of the National Researchers System. My research work is focused on the monitoring program of the Coral Communities of the Central Mexican Pacific (CMP) in order to evaluate the effect of ENSO events and climate change on growth, reproduction and physiology of the coral communities at the CMP. During the last seven years, I have lead in collaboration with Dr. Amílcar Cupul the Coral Restoration Program, partially funded by the National Geographic Society and implemented in cooperation with governmental agencies, such as the Secretaría del Medio Ambiente y Recursos Naturales (SEMARNAT) and the Comisión Nacional de Áreas Naturales Protegidas (CONANP). To date we have restored both Natural Protected Areas and sites with a high level of urbanization. I have further engaged with National Geographic by participating in the National Geographic Explorers Festival in Washington D.C. and in Mexico City. I had collaborate also with the National Geographic Student Expedition in Belize and worked in the National Geographic Learning program. I really hope to become an inspiration for young students considering a career in the sciences.
J.J. Adolfo Tortolero-Langarica
I have PhD in the Sciences of Biosystematics, Ecology, and Natural Resources Management from the University of Guadalajara, obtained July 2016. I specialize in coral reef restoration, coral growth, coral calcification, and environmental records of coral reefs (sclerochronology). Currently, my projects are on how ocean warming affects the process of bio-mineralization for massive and branched corals, reconstruction of coral reefs, and how coral reefs response to natural and anthropogenic factors in a context of climate change.
My work includes projects and research activities related to the improvement of active restoration techniques and the rehabilitation of degraded coral reefs, through novel techniques that rely on natural remediation process in coral reef communities of the Pacific region and Mexican Caribbean.
My current postdoctoral projects include "Restoration of Coral and Rocky Reefs: the potential of massive and branched corals as a long-term restoration tool in Islas Marías Biosphere Reserve, Mexico," "Bioerosion variability of massive corals from the Central Mexican Pacific," "Calcification rates of reef-building corals Pocillopora spp. and Pavona clavus of Isla Cleofas, Reserva de Biosfera Islas Marías," and "Calcium Carbonate Production of Pocillopora corals species from the National Park Islas Marietas, Mexico". Also, I am working as a General Director the non-profit organization PROZONA AC (www.prozona.org.mx), where we develop and coordinate research projects as the #Adoptacoral restoration program at Punta de Mita, Bahía de Banderas. Mexico.


Joshua Theurer
I began cultivating my inner nerd at a young age through lessons delivered by his naturalist grandparents. Be it birding by ear while working in the garden or pinning butterflies in the evening, I found himself fascinated with all aspects of natural history. This fascination led me to a B.S. in Wildlife Biology and Philosophy at the University of Wyoming. After spending the following 8 years working in the field on various research projects throughout the western United States with a myriad of taxa, I began deepening my understanding of the human realm through an M.S. in Environmental Studies at the University of Montana.
My career has centered around environmental conservation but has taken different forms. From my early days conducting field research, to project management and environmental education in Yellowstone National Park; I now find myself as the Senior Manager of Project Design for Adventure Scientists where I am afforded the opportunity to collaborate with amazing people on impactful research projects that contribute to our ability as a species to find more harmonious ways to live with all life on this planet.
Additional Information
Los programas de monitoreo son una herramienta escencial para el manejo de los recursos naturales, más aún en aquellos considerados como vulnerables. Los arrecifes coralinos son considerados como uno de los ecosistemas más valiosos no solo por la biodiversidad que albergan, sino por los servicios que le proveen al hombre y de los que todos de manera directa o indirecta dependemos. Por ello, desde hace 10 años hemos implementado un programa de monitoreo marino de las comunidades coralinas del Pacífico Central Mexicano; con esto no solo hemos buscado evaluar el estado de salud e impactos de los arrecifes coralinos de la región, sino que además, se han generado estrategias de conservación a corto plazo que han ayudado a inclusive implementar programas de restauración coralina. Sin embargo, los recientes recortes de fondos a los programas de monitoreo federal por lo que se ha buscado el apoyo de organizaciones internacionales que nos ayude a continuar con nuestra labor (https://www.nationalgeographic...), así como Experiment, siendo actores claves que nos permiten continuar con nuestro esfuerzo. El presente proyecto no solo aumentará los recursos humanos (monitores) y la disponibilidad de datos científicos, sino que creará una red de monitoreo inicialmente para las comunidades de coral del Pacífico Central Mexicano, pero que puede ser replicable a largo plazo para el toda la región del Pacífico Tropical Oriental. También como beneficio secundario disminuirá la huella de carbono, y por último pero realmente importante, será un programa que involucre directamente a las personas y nos ayude a crear conciencia sobre la relevancia de la conservación de los arrecifes de coral.
---
Project Backers
6

Backers

6%

Funded

$268

Total Donations

$44.67

Average Donation