About This Project
The goal of this project is to leverage indigenous knowledge with geographic information systems (GIS) and the immersive, mobile geolocation capabilities of the Native-developed Our Worlds platform to present a novel look at landscape change in San Diego over time.
This project complements work we are already doing to capture primary source narratives about the region by tribal elders in extended reality, connecting the past to the present in transformative new ways.
Ask the Scientists
Join The Discussion
What is the context of this research?
San Diego County, CA is home to 18 Indian reservations, more than any other county in the United States. Ancestors of the Kumeyaay, Luiseño, and Cupeño have inhabited the region for over 10,000 years. Within this rich cultural ecosystem, the Our Worlds team is working with Native American leaders, elders, scientists, and educators to create immersive, place-based XR experiences using primary source narratives and cutting-edge technologies. Dr. Stanley Rodriguez, a Kumeyaay tribal elder, has developed a cultural initiative highlighting Kumeyaay waterway traditions by teaching the community to build ha kwaiyo, or traditional tule boats. The proposed project will add an immersive extended reality GIS component to his narratives about traditional land and water usage.
What is the significance of this project?
Ecological identity is ingrained in indigenous worldviews; place-based knowledge transfer reveals wide-reaching cultural knowledge systems spanning topics from ethnobotany, to engineering, to language and the arts. In this way, Dr. Rodriguez' ha kwaiyo project provides the community with hands-on education of the entire production cycle of these boats that touch upon many aspects of the San Diego landscape; from harvesting the tule reeds, to boat construction, and launching the boats for travel, fish, and surf. The proposed project harnesses a novel XR technology that "reveals" the indigenous landscapes hidden beneath present day landscapes in primary source narrative accounts of the region provided by Dr. Rodriguez.
What are the goals of the project?
The proposed research will initiate a wide-scale effort to source, vet, and create accurate images of pre-colonial landscapes to be used as texture maps in 3D models of San Diego terrain. The first goal is to develop an efficient, sustainable workflow for purveying these images; the second is to identify ways to efficiently integrate them into 3D overlays of San Diego landscapes in realtime. Working closely with Dr. Rodriguez to align GIS information with traditional narratives, the proposed project will result in a pilot prototype highlighting landscapes from the source of the San Diego River to its watershed in Mission Bay. A measure of success of the project will be whether attitudes about land use and conservation change before and after viewing the prototype experience.
Budget
The Our Worlds project has been bootstrapped by its two founders from its inception in August 2020, and has been fortunate to have received support from a family member, a medical director at UC San Diego, and some grant support from area tribes. With the above support, we have developed a patentable technology and a platform beta that is nearly code complete, in addition to 7 extended reality experiences, and 2 volumetric video shoots. In other words, our productions and workflows are highly efficient! The $5K funding target requested will be earmarked for a project we feel is an important priority for the project as it adds an informational layer to our place-based, indigenous metaverse. A portion of the budget is set aside for research with Dr. Rodriguez. The key for us is to prototype the most efficient workflow possible, so it may be replicated for locations across the country. Any funding exceeding the $5000 goal will be used for this purpose.
Endorsed by
This is a critical project that uses cutting edge technological tools (AR/VR) to shape our imaginations for an Indigenous future. By drawing on Indigenous ecological knowledge and layering these visually on the actual landscape through AR/VR, this work can restore public consciousness about Indigenous land and also help networks of Indigenous futurists map pathways to an ecologically sustainable future.
Project Timeline
The milestones outlined below provide high-level deliverables for each project stage: the development of a prototype for a sustainable workflow to create 3D terrain models we hope to eventually use for landscapes across the country; research and source images to be used as texture maps for the model; work with Dr. Rodriguez to develop a landmark-based narrative and social media video highlighting project advances.
Jan 24, 2022
Project Launched
Apr 11, 2022
Project Start
Apr 18, 2022
Create a narrated prototype with Dr. Rodriguez about the coast to valley tradition of the Kumeyaay elucidating the indigenous places behind contemporary landmarks.
Feb 07, 2023
Research existing LiDAR datasets and collect a range of historic landscape images for use as texture maps on 3D model of San Diego River topography
Feb 23, 2023
Visit the headwaters of the San Diego River to record ground and aerial 360º views of the area, and gather 3D point cloud data to begin creating a model of the river.
Meet the Team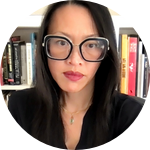 Catherine Eng
Co-Founder, Chief Technology Officer
Affiliates
OurWorlds, Inc.
View Profile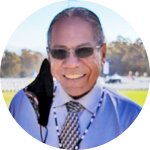 Stan Rodriguez, EdD
Board Member, Instructor; Lecturer; Tribal Council Member
Affiliates
Kumeyaay Community College; Cal State San Marcos; Kumeyaay, Iipay Nation of Santa Ysabel
View Profile
Catherine Eng
OurWorlds Co-Founder Catherine Eng is an award-winning Apple developer whose apps have been featured in Apple's Top 10 and Top 100 Apps of the Year lists. She is also an educator, innovating ways to teach STEM to diverse student populations. She is working with her Our Worlds co-founder and partner Kilma Lattin to develop a platform that scaffolds STEM and cultural preservation, and makes cutting-edge extended reality technologies available to all audiences while advancing modern-day indigenous narratives and knowledge transfer.
Stan Rodriguez, EdD
An elder within his tribe, Stan Rodriguez, EdD (Kumeyaay, Iipay Nation of Santa Ysabel) is a Tribal Council Member of the Santa Ysabel Tribe, and a Board Member and Instructor at Kumeyaay Community College where he is dedicated to preserving the knowledge of Kumeyaay ancestors and to providing education and academic training through Native people's worldview with an emphasis on the Kumeyaay perspective. He is also a lecturer at Cal State San Marcos in American Indian studies, and in November 2021 was one of 5 individuals appointed to the California Native American Heritage Commission by Governor Gavin Newsom.
---
Project Backers
9

Backers

100%

Funded

$5,002

Total Donations

$555.78

Average Donation