About This Project
With geophysical techniques, we will search for Paleo-Indian archaeological features around the famed Bull Brook site. Though recognized among the largest and oldest Paleo-Indian sites the U.S. (ca. 12,000 years old), the surrounding areas have not been fully investigated. We presently don't know how large Bull Brook really was. We will attempt to answer this question, and additionally seek to clarify the site's age, which is also a point of contention.
Ask the Scientists
Join The Discussion
What is the context of this research?
The first humans arrived in the northeastern U.S. around 12000 years ago. Settlements associated with these inhabitants are extremely rare (only a few examples are known). In the rescue dig at Bull Brook more than half-century ago, 40 features arranged in a 500 ft. circle were found, making this one of the largest such settlements in N.A. (http://climatechange.umaine.ed). Radiocarbon dates on charcoal and bone place Bull Brook in this early period, but with some uncertainty over whether the samples are are entirely reliable. Previous researchers collaborating with the Peabody Essex Museum have suggested that the site may be a unique place where dispersed bands of hunters could have gathered repeatedly over many years.
What is the significance of this project?
The original investigation of Bull Brook took place at a time when scientific archaeology was very young. We will apply modern archaeological science to expand our understanding of this unique site by attempting to located new features. The discovery of any such additional features in the vicinity, if contemporary to Bull Brook, could be a major contribution to our understanding of the earliest people of the region and the interpretation of this large and likely important locale, of which there are only several comparable examples in all of N. America. Further, the continued work today will be a real tribute to the diligent avocational archaeologists who salvaged what they could with the tools available to them more than half a century ago.
What are the goals of the project?
We will survey the vicinity of Bull Brook with magnetic and GPR technologies to locate additional evidence of human activities. Magnetometry will be used to pinpoint hearths (like those found in the 1950s). Fire magnetizes soil in its vicinity and can be detected and mapped with a magnetometer. We have used this approach to locate hearths form early humans throughout Alaska in recent work, and will attempt the same here. We will also use GPR to assess depth within the survey areas. Detected features will be tested for organic material (for AMS radiocarbon dating) in order to asses whether they are contemporary and whether the site is as old as believed.
Budget
Despite limited information from a rescue excavation in the 1950s ahead of a sand quarrying operation, Bull Brook is recognized as one of the oldest archaeological sites the eastern U.S. and as one of the largest Paleo-Indian settlements in N. America. Remarkably, the surrounding areas, many of which are intact, have not been fully investigated. These budget items will cover our basic expenses for several days of work at the Bull Brook site and surrounding areas (located in Ipswich, MA) to collect geophysical data. This includes rental of a magnetometer and ground-penetrating radar (GPR).
Dating of the site has been another area called into question. As part of our re-investigation of Bull Brook we will seek to clarify and refine the dating of the site using modern accelerator mass spectrometry (AMS) dating on a few selected organic samples, and have therefore included additional budgeting for radiocarbon dates.
Endorsed by
This is an interesting and important project. This is indeed one of the most significant Paleoindian sites in northeastern North America and work there to better understand the site's contents and age--and to save valuable deposits from disturbance--would be a major scientific and heritage preservation achievement.
Meet the Team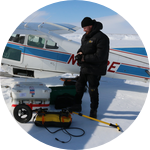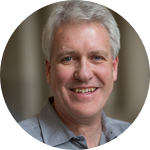 Sturt Manning
Professor
Affiliates
Cornell University
View Profile
Team Bio
Thomas Urban
Thomas Urban is research scientist at Cornell University and formerly a Research Fellow of the Research Laboratory for Archaeology and the History of Art at Oxford University. He has conducted geophysical surveys at more than 350 archaeological sites worldwide and has published in such journals as Archaeometry, Journal of Applied Geophysics, Journal of Field Archaeology, Journal of Archaeological Science, Polar Research and many others. He recently appeared in the NOVA television documentary, Petra: Lost City of Stone.

Sturt Manning
Sturt Manning is a Professor at Cornell University and Director of the Cornell Tree Ring Laboratory. His research focuses on archaeological science applications. He has directed archaeological field work and research in the USA, Canada, Mexico, the Mediterranean and Near East. He has over 150 publications, including 4 books and papers in journals including Science, PLoS ONE, Journal of Archaeological Science, Archaeometry, Antiquity, and the American Journal of Archaeology among others.
---
Project Backers
39

Backers

100%

Funded

$3,851

Total Donations

$47.46

Average Donation