About This Project
Mixed cultures create sour beers, but many brewers don't know which microbes are in their cultures. We will identify the species in 21 or more samples from pro/homebrewers using deep sequencing. We will also combine the cultures and follow the evolution of that population over the course of fermentation to determine which species are dominant. This work will highlight the similarities and differences between souring cultures, guiding the development of custom cultures for sour beer production.
Ask the Scientists
Join The Discussion
What is the context of this research?
"Sour" is perhaps the original beer style because the microbes living on malted grains used for brewing and the wooden vessels used for fermentation naturally create lactic acid (perceived as sour or tart) and other funky byproducts that yield complex, flavorful beers. This type of spontaneous fermentation by local microbes has since largely been replaced by fermentation with defined cultures of, typically, a single yeast species to help with predictability and repeatability for fermentation on the industrial scale. However, mixed culture fermentation lived on in many enclaves in Europe and has been growing as a category during the current craft beer boom around the world. Some work has been done to ID the microbes in these sour cultures, but they remain mostly ill defined.
What is the significance of this project?
Many brewers, at both the professional and homebrew levels, start making sour beers by using bottle dregs (i.e., the microbial slurry found in bottle conditioned beers) to inoculate their wort. Others mix defined cultures of Saccharomyces, Brettanomyces, Lactobacillus, and/or Pediococcus to create a "house" mixed culture, but these blends will evolve over time with repeated use. The evolution of these cultures affects the beer - and not always in a positive way. If we knew what common bacterial and yeast species (and their relative abundances) were found in "good" souring cultures, we could build the mixed cultures from isolated species to create house cultures or replace souring cultures that have evolved away from their desired sensory output.
What are the goals of the project?
Our goals are threefold. First, we want backers to submit at least 21 samples of mixed cultures used for fermentation. Then, we will harvest the microbes in the samples, extract their DNA, identify the species using next-generation sequencing, and analyze the similarities and differences between samples. We will also combine all of the samples into one large, diverse microbial community and use it to ferment a golden sour beer base. We will know the identity of the bugs going into the beer, and we want to follow the community as it evolves over the course of fermentation to determine the dominant species at various time points (Mixed Culture Madness).
Budget
The DNA prep kit contains all of the reagents necessary for extracting DNA from mixed culture samples. DNA/RNA Shield is a product that keeps the extracted DNA stable, so that samples can be collected and processed over time but all sequenced together, with the deep sequencing being the big ticket item. The lab plastics are all of the consumables (gloves, sample tubes, pipette tips, etc.) that will be used in the lab during sample processing.
To watch the mixed cultures evolve over time in an oak barrel, we'll use a freshly emptied wine barrel that will be steamed to knock down any microbial contamination. It will be filled with Basis wort from Upland Brewing Company and fermented with the collected mixed cultures in aggregate.

Endorsed by
Our friends and fellow fermentation enthusiasts in the Bochman Lab are the perfect team to make this project a success. We're looking forward to the results and applying them to build custom mixed cultures.
Project Timeline
We will start collecting and processing samples immediately. However, we will need to wait until all of the DNAs are prepared from all of the samples for sequencing. It should take a few months to get all of the samples and up to 2 months to get the sequencing results. Depending on the number of samples, data analysis may also be a lengthy process, but we anticipate that the results of everything except Mixed Culture Madness will be ready 6 months after the close of our funding campaign.
Jul 01, 2019
Project Launched
Sep 01, 2019
Collect at least 21 samples
Oct 01, 2019
Submit DNA for deep sequencing
Dec 01, 2019
Begin reporting results in Lab Notes
Meet the Team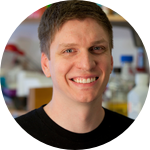 Matthew L. Bochman
Assistant professor
Affiliates
Indiana University; Wild Pitch Yeast, LLC
View Profile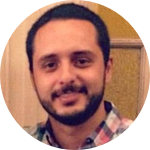 Renan E. A. Piraine
PhD Student in Biotechnology
Affiliates
Universidade Federal de Pelotas (Brazil); Yeastech Ltda.
View Profile
Team Bio
The Bochman Lab at Indiana University mostly studies genome integrity, with a focus on DNA helicases. We use yeast as our model organism though, and love craft beer. In our free time, we dabble in fermentation science, using our yeast know-how to help make better beverages. Check out our work on bottle conditioning, yeast hunting, lacto-yeast, honey schnapps, and mead. If you need help getting PDFs of any of our work, just email helicase@indiana.edu.
Matthew L. Bochman
I've been working in research labs for almost 20 years, using the model organism Saccharomyces cerevisiae to answer a variety of scientific questions. For the same amount of time, I've been an active homebrewer, making beer, hard cider, and kombucha. As a PI now, I'm interested in fusing my two yeast activities into one, and I've initiated several fermentation-themed projects, as well as started a business to provide yeast and lab services to craft and homebrewers.
Renan E. A. Piraine
In the constant adventure of using yeasts as tools in biotechnological processes, I've been developing my research using mainly the yeasts Pichia pastoris and Saccharomyces cerevisiae, from its applications in the expression of recombinant proteins to its potential in the production of fermented beverages. As a homebrewer and co-founder of a Brazilian start-up focused on yeast propagation, I currently direct the focus of my studies on the isolation and identification of wild yeasts, seeking to know the attributes of each strain, the fermentation profile, the suitability to industrial worts and also its probiotic potential.
Additional Information
The data generated during this project will be made publicly available, and sample submitters can choose to attach their names (or brewery's name) to their samples or keep it confidential.
---
Project Backers
33

Backers

103%

Funded

$3,131

Total Donations

$94.88

Average Donation