Ask the Scientists
Join The Discussion
What is the context of this research?
It is widely accepted that measuring ocean conditions in real-time can give scientists and the public advanced notice of events that are harmful to ocean health.
Temperature, salinity, dissolved oxygen, pH, ORP, water depth, insolation, turbidity, nutrient loads and other factors all affect the health of marine organisms.
Commercially-available multi-parameter ocean sensors measure variables to multiple decimal places (1, 2, 3). Yet, the high cost of these products means that most of the ocean is not monitored at all.
Our OceanSense instrument will have sufficient accuracy/precision to collect baseline data and detect meaningful changes in ocean health. Yet, its low cost will ensure that it can be deployed at the scale necessary to monitor the health of our oceans worldwide.

What is the significance of this project?
Coral reefs and other marine ecosystems support at least 500 million people for food and their livelihoods, and provide innumerable other benefits. Nevertheless, most ocean ecosystems are not monitored, leaving scientists and the public blind to the state of their health.
The high cost of seawater sensors inhibits broad scale monitoring and collection of important ocean health datasets, as well as the dissemination of the data in real-time.
By providing a tool to collect important physical and chemical ocean condition data at low cost, OceanSense will add vital additional data streams to, for example, existing satellite-connected ocean monitoring buoys and small ocean micro-observatories that provide underwater audio and video in real time.
What are the goals of the project?
The goal is to deploy and test a full ocean health sensor suite in five ocean habitats. The OceanSense probes will be tested for accuracy, precision, data drift and longevity.
The OceanSense instrument will measure six variables in real-time: temperature, depth (pressure) salinity, dissolved oxygen, ORP, and pH. Five existing web-accessible observatory platforms have been selected for data collection. Each variable will be measured on five-minute intervals for thirty days (8640 readings per variable) and stored locally on the instrument and in the cloud.
After thirty days, each instrument will be tested against standard calibration solutions to assess data drift, and redeployed. This regime will be continued for twelve months.
Budget
Working as a joint venture between Aqualink and View Into the Blue we will use the initial funding to build and deploy five OceanSense multi-parameter sensors. This will allow five ocean observatory partners to collect important information on the conditions of their local marine ecosystems.
The OceanSense technology leverages previous engineering work, minimizing cost. The all-new instruments manufactured and deployed here will incorporate the latest sensor heads, communication technologies, and materials.

The sensors will be tested against industry standard sensors in the lab, and in long-duration tests in the field.
At the five widely-dispersed test locations, partners managing existing ocean micro-observatories will deploy OceanSense alongside existing subsea monitoring infrastructure with internet access.
Testing locations will be observatory sites in Bonaire, Hawaii, Gibraltar, French Polynesia and Australia. Additional funding will support additional sites.
Endorsed by
Sensors such as those proposed here are critical for measuring water quality, physical oceanographic processes, and understanding animal movements. By making these sensors low-costs, the researchers will provide the academic community with much greater access to these important tools.
A major limitation for real-time monitoring of oceans is the high cost of seawater condition sensors. Live-streaming, low-cost, robust multi-parameter sensors like these would help to revolutionize the impact of ocean micro-observatories in monitoring ocean health worldwide.
Oceanographic sensors provide valuable data for understanding how physical characteristics influence benthic habitats and marine life. The cost of sensors coupled with the difficulty of long-term deployments create a substantial challenge for collecting data to understand environmental gradients through space and time. The OceanSense instrument could drastically enhance our capacity to understand the oceans by providing a cost effective multi-parameter device that can be deployed throughout the global ocean.
Understanding the temporal and spatial variability in the physical environment of reefs is critical to so many aspects of reef science and conservation. But our ability to capture this variability is limited by the availability - and cost - of sensors. This project addresses this need by developing low-cost sensors for real-time data acquisition.
Environmental, physical, and chemical monitoring measurements, especially in remote ocean habitats, are critical datasets. These data support our observations across scientific disciplines and are useful for understanding natural and anthropogenically-driven change in the ocean. Low-cost, streamable, multiparameter sensors are important research tools for many marine scientists, and likely reduce research costs in other areas. Those savings can be reinvested to answer more of our important questions about ocean health.
Project Timeline
Leveraging previous engineering work, we will incorporate the latest sensor heads, long-distance communication technologies, and materials on a rapid timeline.
The first batch of prototype sensors will be deployed by March 1st, 2021, at a handful of partner ocean observatory sites worldwide.
Sensor data and performance will be monitored in real time. Comprehensive evaluations of the test data will occur every thirty days after deployment.
Jan 12, 2021
Project Launched
Jan 30, 2021
Mechanical design and testing complete.
Feb 15, 2021
Electrical design and testing complete.
Mar 01, 2021
Final deployment of prototype sensors.
Apr 01, 2021
First comprehensive evaluation of sensor performance.
Meet the Team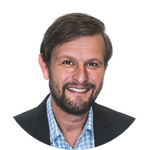 Trevor Mendelow
CTO at FAthom Ocean
Affiliates
View Into The Blue - viewintotheblue.com
View Profile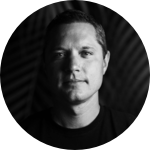 Drew Gray
Co-Founder of Aqualink.org
Affiliates
Aqualink.org
View Profile
Trevor Mendelow
Marine biologist, engineer, and Founder of View Into The Blue. Developed, coordinated, installed and maintained more than 100 subsea vision systems for academic, educational, outreach and conservation projects around the world.
With over twenty years in subsea marine research and installations, View Into The Blue has developed numerous pressure chamber systems and self-cleaning scientific instruments. Their equipment forms the backbone of numerous ocean micro-observatories worldwide, from urban corals, to tropical reefs and under the sea ice in Antarctica.
Drew Gray
PhD in robotics and intelligent systems. Co-founder of Aqualink, a new philanthropic organization dedicated to measuring ocean conditions worldwide.
Drew has over 10 years of experience building autonomous systems at Tesla, Cruise, Uber, and Voyage.
Additional Information
Aqualink and View into the Blue have partnered to test the feasibility of developing a robust, low-cost, web-enabled ocean health sensor suite suitable for large-scale deployment.
Aqualink is a new philanthropic organization dedicated to measuring ocean conditions worldwide through the use of small, inexpensive satellite-connected buoy systems.

View Into The Blue has been producing and installing live-streaming underwater camera and ocean observing systems for dozens of organizations worldwide for nearly 20 years. At the heart of the sensor package is VITB's new circuit board (the Beluga link), which has has been in development and testing for two years. It has a serial-TCP/IP converter, four port network switch, long-distance RF-PLC modem, voltage input 3.3-350VDC, micro-controller, and wide-range power supply.
---
Project Backers
123

Backers

136%

Funded

$13,475

Total Donations

$109.55

Average Donation