About This Project
Exotic Haemaphysalis longicornis tick infestations have been detected in nine U.S states. In east Asia, this tick is thought to be a vector of multiple human and livestock pathogens. Current surveillance efforts focus on testing for these known pathogens using DNA probes, yet may fail to characterize unknown or evolving microbes. This project will use shotgun metagenome sequencing to describe the total microbiome of U.S H. longicornis populations in a next-generation pathogen screening approach.
Ask the Scientists
Join The Discussion
What is the context of this research?
In 2017, an infestation of exotic Haemaphysalis longicornis ticks was discovered in New Jersey (1) and subsequently nine primarily eastern U.S states. In east Asia, this tick is thought to be a vector of Oriental spotted fever, caused by the bacteria Rickettsia japonica (2) as well as a virus causing Severe Fever with Thrombocytopenia Syndrome (SFTSV) (3). Field-collected H. longicornis have been found to carry a range of bacteria and protozoa, including Borrelia, Bartonella, Anaplasma, Babesia, and Ehrlichia spp., although it is unknown if they are able to transmit these pathogens (4,5,6). In New Zealand it is a severe pest of cattle and transmits the agent of cattle theileriosis (7). The microbial diversity, including potential pathogens, that accompanied this tick to the U.S is unknown.
What is the significance of this project?
Current pathogen surveillance efforts regarding the invasive H. longicornis tick in the United States have focused on quantitative PCR-based assays using molecular probes. These probes are designed using consensus gene/genome sequence data from native-host-range viruses and bacteria. Although this method will qualify the presence of the particular pathogen being tested for, it will not detect evolved, emerging or unknown microorganisms of potential public health importance. Here we propose to use next-generation shotgun metagenome sequencing to assemble and classify the total microbiome of U.S H. longicornis populations. This approach will identify both known and unknown microbiota including RNA/DNA viruses, bacteria and protozoan parasites that accompanied the tick on its journey.
What are the goals of the project?
Final project deliverables will include a list of all viruses, bacteria and protozoan strains recovered in our U.S H. longicornis populations, along with functional genomic data in the form of metagenomic DNA/RNA scaffolds that can additionally be used to assess potential pathogenicity. To achieve this, we will sample three tick populations via collaborators in NJ, VA and AR. We will isolate, amplify and construct six Illumina metagenome sequencing libraries ([1 RNA / 1 DNA] x 3 sites) from total RNA and DNA fractions, and sequence these libraries on a MiSeq genome sequencer. Genome data will be annotated and taxonomically classified informatically via homology search algorithms to national gene and protein databases using the Rutgers Caliburn supercomputing infrastructure.
Budget
The viral RNA isolation kit will be used to extract nucleic acids from pooled Haemaphysalis longicornis ticks. The RNA from these samples (inclusive of single- and double-stranded RNA viruses) will be amplified using the WTA2 whole-transcriptome amplification kit prior to Illumina library construction (P.I Price has library construction kits) and sequencing with the Illumina MiSeq sequencing kits. We expect to run at least six libraries (two per flowcell; one RNA / one DNA each from three eastern United States tick populations).
Endorsed by
I strongly support this project by a team of researchers with the lab and field expertise for pull it off. Andrea, the tick and tick-borne disease surveillance expert and Dana, the bioinformaticist, know which populations to examine and how to interpret their findings. Their results will go a long way to help us understand the danger behind the introduction and establishment of the Asian longhorned tick in several US states.
Project Timeline
As H. longicornis ticks emerge in March, we expect to collect our sequencing material during April and May 2019. Next-generation sequencing library preparation will take place in June, with sequence data generated in late June or early July. Bioinformatic analyses will take place in July and August 2019, with final data available in early Fall 2019.
Feb 01, 2019
Project Launched
May 31, 2019
Obtain sequencing material (preserved ticks) from NJ / VA / AR study sites.
Jun 30, 2019
Extract DNA/RNA, prepare Illumina sequencing libraries
Jul 15, 2019
Illumina sequencing
Aug 31, 2019
Bioinformatic analyses / metagenome classification
Meet the Team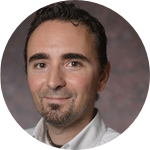 Dana Price
Associate Research Professor
Affiliates
Rutgers University Dept. of Plant Biology / Center for Vector Biology
View Profile
Andrea Egizi
Research Scientist / Visiting Professor
Affiliates
Monmouth County Mosquito Control Division, Tick-borne disease laboratory / Rutgers University Dept. of Entomology
View Profile
Dana Price
Dr. Price is an Associate Research Professor at the School of Environmental and Biological Sciences. His research focuses on microbial eukaryote evolution, systematics, taxonomy and functional genomics. Using genome data generated by the SEBS Genome Cooperative, which he directs, he employs bioinformatic pipelines and high-performance computing resources available at SEBS and throughout Rutgers to elucidate the biology, ecology and life histories of organisms through analysis of their genomes. His current projects range from reconstructing ancestral metabolic pathways of toxic dinoflagellates to identifying the microbiome content and associated viromes of vector arthropods including mosquitoes and ticks. He also performs systematic and phylogenetic analyses to compare, contrast, annotate and place genome fragments collected from eclectic mixtures of environmental DNAs in the Tree of Life (ToL). These data, even sampled from closely related organisms, can exhibit unique patterns of genomic divergence that yield important insights into how hosts interact with their own microbiomes and the surrounding environment. He has a broad background in high-performance computing, and enjoys using current technology to answer problems in evolutionary biology.
Andrea Egizi
Dr. Egizi is a Research Scientist with the Monmouth County Mosquito Control Division, where she runs a tick-borne disease laboratory. She is interested in a broad diversity of topics related to vector biology, including population genetics, community ecology, invasion biology, and vector-borne disease ecology. Past projects have used molecular tools to describe mosquito host feeding patterns and their potential role in disease dynamics, as well as combined genetic analysis with landscape variables like elevation and road networks to study the expansion of invasive mosquitoes. She is currently working on several projects with colleagues in Monmouth County and at Rutgers aimed at better characterizing the local landscape of tick-borne disease ecology, including the surveillance, pathogen prevalence, genotyping, and host preferences of medically important ticks across habitats and communities.
---
Project Backers
6

Backers

5%

Funded

$189

Total Donations

$27.80

Average Donation