About This Project
My current research is focused on understanding the movement of reef manta rays around Papua New Guinea using satellite telemetry. Understanding the movement of this population can help justify the need for community-based marine protected areas and explore opportunities to promote eco-tourism. As global manta ray populations are decreasing due to expanding trade, the engagement of communities and protection of this elusive giant is crucial.
Ask the Scientists
Join The Discussion
What is the context of this research?
The reef manta ray is listed as Vulnerable on the IUCN Red List, in part due to targeted hunting to harvest their gill plates to supply demand in southern China (where the gill plates are believed to have medicinal value). Eco-tourism has the potential to be an effective economic replacement to hunting mantas for their gills. There is an understudied population of manta rays in Milne Bay, Papua New Guinea. While targeted hunting of manta rays is not yet known in the waters of Papua New Guinea, it is very common in neighbouring countries such as Indonesia. As manta rays are being overfished, it is important to protect populations in areas before the gill plate trade expands and they are put at risk.
What is the significance of this project?
If we can identify manta ray hot spots, it opens up the opportunity to develop community-based marine protected areas and promote ecotourism. This research will initiate discussion about manta ray conservation and the potential for community-based marine protected areas. Protected areas will not only help protect this population of manta rays, but it will also help to protect their surrounding habitat, which is typically rocky and coral reefs that are home to a large number of species. This work will also benefit local dive operators by providing them with new locations to observe mantas. Not only will this reduce the stress on the already identified sites, it will provide more opportunities for tourists to observe mantas and to engage with the community in management practices.
What are the goals of the project?
During our trip to Papua New Guinea, we will explore new hot spots identified from satellite tags we have deployed in the past, and determine if they are associated with cleaning stations and/or feeding sites. I will also deploy more satellite tags and this will be done opportunistically throughout our research trip. I will focus on tagging manta rays around hotspots identified by past satellite tags, so we have confidence that manta rays will be present in these areas.
Budget
This funding will expand on our preliminary results, where nine SPLASH10 archival satellite tags were deployed between May 2015 and December 2016. Interestingly, one of these tags from May 2015 identified a new manta aggregation around an island named Sidea, suggesting that there is at least one previously unknown aggregation site. We investigated this potential aggregation in December of 2016 and discovered at least a dozen manta rays in the area, both feeding and cleaning. This one tag identified a new site in Milne Bay that manta rays visit frequently, giving local manta tourism operators a new location to take their guests, and also suggests that spatial protection measures (such as MPAs) may be structured around these sites. With funding, we will deploy more tags allowing us to finely map out the mantas' movements and identify aggregation sites. Funding has already been provided from National Geographic for travel and accommodation expenses.
Endorsed by
I'm delighted to give my strongest endorsement for Shannon Murphy's project. I've been working with Shannon for 3 years (first as an intern at Conservation International, and now as a Master's student at Columbia University) and find her extremely bright, passionate about conservation, and dedicated to mantas! Her work to date on the movements and residence patterns of Milne Bay manta population has been extremely valuable, but there is still an urgent need to continue this work before a full management plan can be put into place.
Shannon's work is both timely and important. By understanding where Mantas move in and through the coral reefs of Milne Bay, she can provide critical information to local community-based conservation groups. With this information, they can better plan protected areas and can partner with local ecotourism groups to provide a sustainable management plan for these ocean giants. Mantas are threatened around the world, and the chance to study them – and to help preserve them – before the populations in Milne Bay decline is one that should not be missed.
Project Timeline
This project will be completed within 1 year of being funded. It is the main focus of my studies at Columbia University in New York, USA. Research will take place from May 11th to 17th. Some of the work has already been completed for this project, but will not be complete until we increase our sample size by deploying more satellite tags.
Feb 14, 2018
Project Launched
May 10, 2018
Travel to Milne Bay, Papua New Guinea
May 17, 2018
Tag up to 4 reef manta rays with satellite tags
Nov 30, 2018
Analyze data from the satellite tags deployed in May 2018
Meet the Team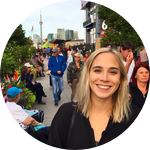 Shannon Murphy
Master Student
Affiliates
Columbia University
View Profile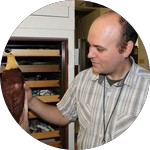 Joshua Drew
Research Associate
Affiliates
American Museum of Natural History
View Profile
Shannon Murphy
I am currently a second year master student at Columbia University, completing my Master of Arts Degree in Conservation Biology. I am very passionate about marine conservation and have experience in the field working at Ripley's Aquarium of Canada, as well as Conservation International on shark and ray conservation. I love to travel and scuba dive whenever I get the chance.
All of my experiences in the field of marine biology have solidified my interest in working at an environmental NGO in the future, focusing on coastal sustainability and the development and maintenance of MPAs. This project will involve collaborations with a variety of environmental NGOs, such as Conservation International, Eco Custodian Advocates and Manta Trust. I am hoping this research will be the start of my career by providing me with the opportunity to connect with other NGOs, and connect with people who are passionate about my work and have similar interests.
Joshua Drew
I am a marine conservation ecologist working at Columbia University and the American Museum of Natural History. My work looks at reef ecosystems across the Pacific - how we can protect those systems, and how we can support the communities that depend on those systems.
---
Project Backers
49

Backers

100%

Funded

$6,400

Total Donations

$130.61

Average Donation