About This Project
Puma (Puma concolor) ecology in northern Mexico is essentially unknown and thus far, has relied on camera trapping and scat analysis to gather information. Now, Mexican gray wolves (Canis lupus baileyi), also known as "lobos," are being re-introduced into northern Mexico, and an amazing opportunity to study these predators together using cutting-edge GPS technology has emerged, with the overall goal of fostering large carnivore tolerance and coexistence in a rugged cattle ranching landscape.
Ask the Scientists
Join The Discussion
What is the context of this research?
Historically, the large carnivore guild of northern México included jaguars, pumas, black bears, grizzly bears, and wolves. However, as in many places, these carnivores were wiped out or driven down by human persecution. By 1980, the Mexican gray wolf was extirpated from the wild, and the last remaining 7 individuals were placed into a captive breeding effort to save the species. Thanks to those efforts, reintroduction of wolves has successfully begun in northern Mexico. Pumas managed to persist in the region at low numbers, but very little is known about their lives in northern México. We are conducting research to understand how they share their ecosystem, while simultaneously conducting massive outreach to build greater tolerance for them among Mexican ranching communities.

What is the significance of this project?
With the recent reintroduction of wolves in northern México, I am studying pumas and wolves more in depth than ever before in this region. Cow and calf depredation by wolves and pumas is already a problem, so much of my work is building trust with local people and seeking a means of solving conservation problems in a landscape where predators are feared and even hated. Using cutting-edge GPS technology, I will look at the spatial and foraging ecology of these two top predators, and build predictive models on where conflict with ranchers is likely to occur so that we can invest our limited resources (people, time and money) most effectively. This is an incredible opportunity not only for me, but for the scientific and conservation communities to learn more about both species.
What are the goals of the project?
My goals are to produce research that will support problem-solving and education for people living with pumas and Mexican gray wolves in northern México, and research that supports the preservation of both carnivore species on location for the foreseeable future. Additionally, with a more comprehensive understanding of prey selection and kill rates of both species, we will be able to identify the level of prey abundance needed to sustain both predators simultaneously. This information is valuable for conservation and for identifying areas that can sustain puma and wolf populations for future re-introductions of wolves!
Budget
I operate on limited funding. Initial funds have covered basic startup costs, however, 6 months after launching the project, there are a number of critical purchases we need to make to successfully and safely run the project from the field. First, electric power at the field house is a must in order to charge equipment including a laptop to view locations of study animals daily without driving a long way to town on rough roads. In addition, I need to purchase an ATV to save the field truck from driving the almost impassable roads constantly and eventually costing more in repairs than an ATV would be! Data for the satellite internet unit is critical to receive daily locations of study animals while in the field. Data via satellites is VERY expensive and will be a continued operating cost of the project. Finally, a second GPS with topographic maps for technicians to use will help save time and energy and increase the safety of the hikers while navigating off trail in rugged landscapes!

Endorsed by
This project has the potential to help wildlife in a landscape often overlooked by people interested in conservation. It will provide many firsts--first look at pumas in the region, first reintroductions of wolves, first attempt to work on human-wildlife conflict in the region. This is an amazing opportunity to contribute to real conservation research in action.
The Northern Rockies Conservation Cooperative (NRCC) is proud to endorse this project, which builds on years of effort by NRCC Research Associate Dr. Carlos Lopez Gonzalez. Collaborative problem solving will be essential to help ensure the long-term survival of puma and wolves in this region. The science-based, education-oriented approach of Carlos and his team towards predator conservation also provides valuable insights and lessons for other areas of the world. Please join us in supporting this effort.
Meet the Team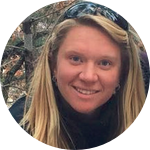 Jenny Fitzgerald
Field Scientist & Graduate Student
Affiliates
Universidad Autónoma de Querétaro
View Profile
Jenny Fitzgerald
Jenny received a Bachelor of Science from Cornell University with a major in Natural Resources and a minor in Animal Science. As part of this research on pumas and Mexican gray wolves, she is working under Dr. Carlos López González to receive a masters degree from Universidad Autónoma de Querétaro in Querétaro, México. Previously Jenny worked with a variety of carnivore species for the National Park Service in both Wyoming and California and with NGO's. Originally from upstate New York, she has had a passion for the outdoors and wildlife from a young age. Jenny has great enthusiasm for teaching, learning and exploring the natural world and hopes to do what she can to make a difference for wildlife and people.


"The beauty of your work being so entwined with what drives you, is no matter how tired you get, you don't get tired of your work!"
Additional Information
Over the last seven months I have become incredibly invested in this project because of the importance of wolf reintroduction, and the potential to learn important insights critical to the conservation of both the wolves and pumas. The region I am working in is truly beautiful and, while I am faced with the potential challenges of being a foreigner in an area of potential instability, I have encountered nothing but kindness.
I live almost full time in a very isolated tiny house on a large cattle ranch without running water or electricity, several hours from the nearest town--happily I might add, because of what this work may mean for the future of pumas and lobos in the region.
Why fund this project over all the others? This is an opportunity to gain vital information for the future survival of two incredibly beautiful, intelligent and ecologically important predators, and an opportunity to build the potential for coexistence between large predators and humans in a beautiful working landscape. The success of this project really teeters on these first few years--as we work diligently to build trust with local communities so that we might actually work together to solve depredation issues (when wolves and pumas kill cows) and to share facts about wolves and pumas rather than the mythology that supports their continued persecution (by which I mean ranchers killing them the moment they see them).
Know that I am incredibly frugal with funding to stretch funds as far as possible to complete our work as best as possible. Know that your contributions whether big or small will go directly to help cover the cost of equipment for conducting research that aims at improving the future of not just one, but two great species.
---
Project Backers
80

Backers

123%

Funded

$6,465

Total Donations

$80.81

Average Donation