About This Project
For my Masters in Environmental Science, I am using compost and compost tea on athletic field turfgrass to see if it can successfully be used in place of traditional chemical maintenance. This would not only directly improve the soil and plant health as hypothesized by Dr. Elaine Ingham (Soil Foodweb Inc, 2018), but would also benefit the student athletes, university, environment.
Ingham - http://www.soilfoodweb.com
Ask the Scientists
Join The Discussion
What is the context of this research?
This project ties together 2 fields that do not currently have a lot of overlap, athletics and environmental science. My unique position including a background in athletics and scientific knowledge of environmental practices has given me the opportunity to bridge the two. Currently, there is very little push for athletic departments to maintain their fields with more environmentally friendly practices. Golf courses however are feeling this pressure. A variety of research conducted on golf courses' turfgrass indicates that compost can be a successful alternative to chemical maintenance. This project will test the success of compost and compost tea on athletic fields.
What is the significance of this project?
Research shows that compost can improve multiple facets of the soil and turf health, but this has not yet been directly studied on athletic fields. This project will evaluate the effectiveness of compost and compost tea on athletic turfgrass. If it is found to be successful, as research indicates that it should, this would greatly reduce the chemicals applied to the fields. In turn, universities would save costs on treatment products (fertilizers, herbicides, and pesticides), promote healthier soils and turf with better drainage, potentially benefit student athletes' health, and be better for the environment.
What are the goals of the project?
The goal of the project is to determine if compost and/or compost tea can be a successful method or supplement for field maintenance. The broader goal from this study is to encourage the University and other athletic departments to consider alternative maintenance practices such as compost in order to reduce their environmental impact.
Budget
Most of the budget will go to soil and plant sampling to analyze the success of the treatment methods. We will be looking the biological, chemical, and physical changes on the field over the course of 4 months. Unfortunately, sending off all of these samples for testing really adds up.
Endorsed by
I am excited about this project's potential to advance applied soil biology and compost/compost tea research in the southeast! Lacy Adams and Dr. Buz Kloot already have extensive experience in this field of study. This project will extend existing research and will have important implications for turfgrass management and agriculture.
I would like to offer up my strong endorsement of this project! This applied research project is utilizing unique remote sensing and digital image processing techniques to assess the health of turf grass in a sports-field setting. This represents cutting-edge research in both remote sensing and soil science with results from both components potentially having broad application.
Project Timeline
The compost being used for this project is already prepared and will be ready for application in August 2018. Treatments will be applied for 4 months ending in December 2018. Results will then analyzed from the data collected over the 4 months to produce a final thesis in April 2019.
Jul 05, 2018
Project Launched
Jul 13, 2018
Plots selected and marked
Jul 19, 2018
Baseline plant and soil samples taken
Aug 03, 2018
First compost treatment applied
Dec 03, 2018
End of project sampling
Meet the Team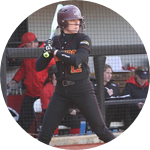 Lacy Adams
Affiliates
University of South Carolina, School of Earth, Ocean, and the Environment, Masters of Earth and Environmental Resource Management, Arnold School of Public Health
View Profile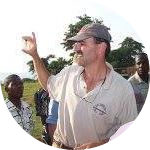 Buz Kloot
Research Assoc Prof, USC
Affiliates
School of Public Health University of South Carolina
View Profile
Lacy Adams
Sports have been part of my life for as long as I can remember. I've spent a lot of the past 12 years playing or coaching softball. In that same timeframe, I found my love for environmental science starting with Envirothon in high school. Now that I am working on my Masters of Earth and Environmental Resource Management, I couldn't be more excited that I am getting to do my part to improve the environmental practices of athletics.
Buz Kloot
Soil health nut, passionate about seeing soils change and the lives of farmers change with their soils. Good for the farmer, good for the customer, good for the environment.
---
Project Backers
87

Backers

157%

Funded

$3,461

Total Donations

$39.78

Average Donation