Project Results
Check out our latest lab note for a summary of our results and links to our published paper! So many thanks to our backers for supporting this project!
About This Project
At night the Red Devil (Humboldt) squid rises to the ocean's surface to feed, but come morning, it begins its descent to the ocean's depths where it must overcome hypoxic, high-pressure, and near freezing conditions. To survive this extreme environment, it enters a state of suspended animation characterized by decreased energy expenditure and a global shutdown of most cellular functions. Our research will investigate the molecular mechanisms that allow squid to undergo metabolic rate depression.
Ask the Scientists
Join The Discussion
What is the context of this research?
It is a tranquil night in the Gulf of California when we notice a flurry of movement around our boat. A shoal of Red Devil squid has risen to feed in the warm, oxygenated, surface waters. These aggressive, 6 ft long, apex predators with razor-sharp beaks terrorize the oceans by night. Yet by day, they calmly occupy the oxygen minimum zone (OMZ) in suspended animation. They use molecular adaptations to survive the near-freezing temperatures, high pressure and low dissolved oxygen (~0.5% O2) they face 800 ft below the surface. Selective gene silencing performed by microRNAs are believed to play a large role in rapidly shutting down metabolic pathways in response to stress. Could these changes enable Red Devil squid to survive extreme environments?
What is the significance of this project?
Humans experience severe and often fatal injuries if core temperature decreases below 25°C or if the air's oxygen content plummets below 10%, but Red Devil squids have more metabolic flexibility allowing them to survive fluctuations in temperature, oxygen and pressure. This is the first investigation on how changes in microRNA expression could facilitate squid survival. Our results will further basic biochemical knowledge and define how metabolically depressed animals switch off all but the most essential pathways to conserve energy and keep cells alive. This research will lead to novel insights that could better our understanding on how to maintain organ viability for transplants, and reduce muscle atrophy in comatose patients or during extended space flight.
What are the goals of the project?
The funds will be used for microRNA discovery in the Red Devil squid, bioinformatics, and data analyses. We plan to publish our results in a peer-reviewed scientific journal within 6 months of project completion.
We aim to characterize tissue-specific microRNA expression and use bioinformatic tools to examine how they impact gene silencing in hypoxic squid heart, mantle muscle, and guts. All experiments will be run in a comparative fashion, wherein the active squids will be compared to the dormant squids, suggesting that the differences observed between the groups would be directly related to metabolic rate depression.
Budget
To date we have invested thousands of dollars and time into the dangerous process of capturing Red Devil squid for oxygen deprivation experiments. We have the tissues, expertise, and scientific equipment needed but the species-specific PCR primers and DNA/protein assays are expensive. Donations will support microRNA discovery in hypoxic Red Devil squid. We will perform all of the data collection and analysis in-house to cut down on costs associated with outsourcing experiments. All funds will be matched dollar-for-dollar by a Canadian government grant to reach our true goal of $2,500 needed for this project.
If you donate 100+ dollars
We will invite you to tour our research facility in Ottawa, Canada.
If we reach...
$2,500 we will perform the experiments on squid heart, mantle muscle, and gut.
Endorsed by
I am pleased to support this project which is focused on how the Red Devil squid survives low oxygen environments and the role of epigenetics. The Humboldt squid can survive conditions inhospitable to many animals, certainly humans, and molecular studies like those proposed here have the potential to provide great insight with broad applications. The experimental design is excellent and will produce valuable data for the field.
The project proposed is of great interest, not only in the field of marine biology, but also in many other fields including applications in medicine. The study design will definitely yield numerous and valuable results and the assembled team is eminently qualified to bring this project to a successful conclusion. I support this project without reservations.
I am delighted to strongly endorse this project. This research team has previously made many fascinating discoveries of novel aspects of anoxia tolerance and natural mechanisms of severe stress adaptation. In this project, they elegantly take that work to the next level by elucidating the core epigenetic mechanisms that enable the Red Devil squid to display impressive metabolic flexibility. Certainly, such epigeneic mechanisms have been shown to play a critical role in mammalian hibernation and in animal models of cold tolerance. Identifying a conserved survival mechanism is critical for understanding the adaptive process. As such, this project will be able to provide key insights into how to better enable cells, such as those in humans, to low oxygen conditions.
Meet the Team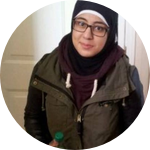 Hanane Hadj-Moussa
M.Sc. Candidate
Affiliates
Carleton University
View Profile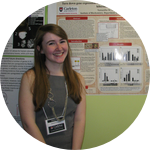 Samantha Logan
MSc, PhD Candidate
Affiliates
Carleton University
View Profile
Kenneth B. Storey
Professor
Affiliates
Carleton University
View Profile
Team Bio
At the Storey Lab, we investigate the basic biochemical principles of how organisms endure and flourish under extreme conditions. Our lab has published over 700 peer-refereed publications on everything from dehydrating snails, to freezing frogs, to oxygen deprived turtles, to hibernating lemurs. To find out more about our lab and its functions, please go to: http://kenstoreylab.com/.
Hanane Hadj-Moussa
I'm a M.Sc. student in Biology at Carleton University. I have always been fascinated by all things science and what better way to push scientific curiosity to its limits than by studying the extreme animal survival strategies found in nature. I have presented my work on metabolic rate depression at conferences and have published these studies in peer-reviewed scientific journals.

Samantha Logan
I have been passionately working in a molecular biology laboratory since the first year of my B.Sc. in Biochemistry. I have gained comprehensive skills in western blotting, performing qPCR, and performing Luminex and ELISA-based assays. I have authored two papers outlining mammalian hibernation during the harsh North American winters.
Kenneth B. Storey
I'm Ken Storey, Professor of Biochemistry at Carleton University, Ottawa, Canada. We study the biochemical adaptations that allow animals to survive extreme environmental stresses such as the deep cold, oxygen deprivation, and desiccation. Our lab has published over 700 peer-refereed publications, including seminal work on the metabolism of squid and cuttlefish, but we are only as good going forward as our graduate students – and this project is spearheaded by two of the best and brightest. To find out more about our lab and its functions, please go to: http://kenstoreylab.com/
---
Project Backers
32

Backers

107%

Funded

$1,345

Total Donations

$42.03

Average Donation