About This Project
Many residents in Sampson County, NC use private wells, and there is a high density of water hazards associated with proximity to CAFOs, including but not limited to arsenic, total coliform, nitrates and lead. We will engage in a community-based process to understand water quality, exposure risk and risk perception. We will measure chemical and microbial contaminants, gather qualitative descriptions of perceived water quality and map sociodemographic data with publicly available data.
Ask the Scientists
Join The Discussion
What is the context of this research?
Sampson County has the 2nd highest density animal agriculture in NC & hosts the state's largest landfill, along with many unmarked landfills. Sampson Co. is in the largest watershed in NC and has a high % of residents with private wells as their main drinking water source. Studies have measured perfluoroalkyl substances (PFAS) in the local population, and PFAS and agricultural runoff in the watershed. Water testing is infrequent, especially among historically marginalized residents, due to mistrust of county testing labs and the cost. Given the omnipresence of hazards and no testing, perceptions of poor water quality are likely deep seeded, leading residents to purchase bottled water.
What is the significance of this project?
Ultimately, we hope that the knowledge generated from this work will be used by: 1) Impacted community residents to better advocate for­­ themselves. We believe the process of engaging collectively in participatory research, education and organizing on an issue that is so fundamental to health and quality of life will enhance residents' critical consciousness and encourage greater civic engagement. 2) Researchers to understand what factors influence risk perception and avoidance and to improve methods & tools for conducting participatory water testing. 3) Local and state policy makers to learn about barriers & opportunities that residents face in accessing safe drinking water, along with the impacts on health and other facets of life that specific environmental regulations have.
What are the goals of the project?
The main aims of this work are to 1: Determine whether water testing alters residents' perceptions of water quality, perceived risk of health impacts and locus of control around improving water quality, and 2) Determine the extent to which proximity to known hazards correlates with measured and perceived well water quality. We aim to collect 100 samples & will test for chemical and microbial contaminants. We will also assess resident perceptions of their water via a short survey followed by a series of focus groups with residents who share common experiences (e.g., proximity to potential contaminants or flood zone). We will follow these assessments with 40 in-depth 1-on-1 interviews to substantiate how residents think about, relate to & assign meaning to their water.

Budget
Budget Justification
Coverage for EJ CAN Staff; 4% of time (1.6hr weekly) (for organizer or staff earning $60K): $2400
In person Meetings ($180-$275 per meeting) will be hosted at a local church in Sampson County: $550
Travel (120 miles RT from Clinton to Raleigh to give samples to UNC collaborators x 9 trips; 1 trip to Raleigh/Durham + hotel for in person meeting with UNC and ASU collaborators:
Field sampling and testing materials costs, including collection bottles & field test kids for microbials (note this covers only a portion of the lab materials needed for the project period; UNC and ASU collaborators will cover most of the cost of water collection and analysis) : : $382
Printing Meeting materials & letters reporting water quality results: $150 ($0.10 x 1500 sheets)
Postage for monthly letters reporting water quality results (25 homes x 6 mailings x $0.55; 50 homes x 2 mailings x $0.55): $138
Endorsed by
I am really excited about this project! It will produce valuable and important information about the water quality in Sampson County.
This project is very important. It will help Sampson County, North Carolina communities to understand what pollutants are in their water and at what concentrations. This information is critical to helping them to identify potential sources of these pollutants and empower them to take action to reduce pollutants in their water and gain access to safe drinking and surface water.
Project Timeline
The project team will meet weekly to support project deliverables. Also EJCAN hosts monthly zoom meetings to convene residents .
Jan 20, 2022
First 2022 Water Team MeetingTeam will collect samples from county residentsSamples will be tested contaminants by UNC and App StateSample results added to database of results
Jan 21, 2022
Project Launched
Feb 05, 2022
Report 2021 results to community residentsResidents with contaminated water will be given information about assistanceRetesting in homes with contaminants to confirm test results
Feb 24, 2022
Water monitoring Campaign in Sampson CountyEJCAN will use organizers to inform residents about campaignEducate community about toxins in the waterFocus on most impacted areas
Mar 14, 2022
Refine current maps of hazard proximity, water quality and water infrastructureAdd information to EJCAN website to disseminateShare research with water resources working group
Meet the Team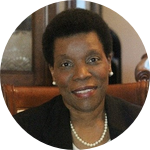 Sherri White Williamson
Board Chair
Affiliates
EJCAN
View Profile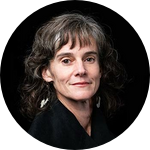 Rebecca Witter
Assistant Professor
Affiliates
Appalachian State University
View Profile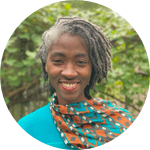 courtney woods
Assistant Professor
Affiliates
University of North Carolina at Chapel Hill
View Profile
Team Bio
Our team is quite interdisciplinary and comprised of two EJCAN leaders (who are also residents of Sampson County) with professional and academic experience in law and sociology. Our university partners and 4 faculty and 3 graduate students at University of North Carolina Chapel Hill (with background in environmental health and toxicology), and Appalachian State University (with background in chemistry, anthropology and environmental toxicology.
Sherri White Williamson
Fri, Dec 10 at 9:54 PM
Sherri White-Williamson is Board Chair and co-founder of the Environmental Justice Community Action Network (EJCAN), and organization that works to address community environmental justice concerns. EJCAN is working with community members to identify and resolve the issues that they have raised. EJCAN's office in Sampson County supports many communities that are overburdened by major sources of pollution such as concentrated animal feeding operations (CAFOs), a regional landfill and wood pellet facility that have diminished the health and quality of life of many residents of the county.
Ms. White Williamson also serves as the Environmental Justice Policy Director at the North Carolina Conservation Network (NCCN) where she focuses on incorporating consideration of environmental justice in NCCN's policy and outreach efforts. Ms. White-Williamson retired from the U. S. EPA, Office of Environmental Justice, where she served in many roles including Manager of the Interagency Working Group on Environmental Justice established under Executive Order 12898 and Designated Federal Officer to the National Environmental Justice Advisory Council.
Ms. White-Williamson is a 2018 graduate of Vermont Law School (VLS), South Royalton, VT, where she earned dual degrees, her Juris Doctor and a Masters in Energy Regulation and Law. While at VLS she co-chaired its first Environmental Justice solutions conference and co-founded the Environmental Justice Law Society. She was awarded the Marc Mihaly Environmental Leadership Award in recognition of her commitment to the environment and environmental justice.
She currently resides in Sampson County, North Carolina and co-founded a community organization, the Environmental Justice Community Action Network (EJCAN), to address community environmental justice concerns. EJCAN is working with community members to identify and resolve the issues that they have raised.
Rebecca Witter
Rebecca Witter is an Assistant Professor of Sustainable Development at Appalachian State University. Trained as environmental anthropologist and political ecologist, she positions her scholarship at the intersections between culture, power, environment, and development. Before joining the faculty at Appalachian, Witter held a postdoctoral fellowship at the Institute of Resources Environment and Sustainability at the University of British Columbia and received her PhD in Environmental Anthropology at the University of Georgia. Witter's long-term research examines how people experience and respond to conservation-related dispossession in southern Africa. This work focuses on the history of conservation implementation, changing relations to land and labor, and the politics and meanings of illegal wildlife hunting in the cross-border region comprised by the Limpopo National Park in Mozambique and the Kruger National Park in South Africa. She has also critically assessed the politics of global environmental decision-making, in particular the integration of Indigenous Rights in protected area policy and practice. More recent research, undertaken with the Eastern NC Environmental Justice Collaborative (EJ Co-Lab) and supported by a Chancellor's Innovation Scholars Grant and an RIEEE Concert Award, assesses water, social resilience, and environmental care in the context of bioenergy development, specifically biomass and biogas.
courtney woods
Courtney Woods is an Assistant Professor of Environmental Sciences and Engineering at the Gillings School of Global Public Health at UNC Chapel Hill. As an environmental health scientist, she employs a range of methods to determine exposure risk and understand risk perception among residents in largely rural communities of color across NC. She has recently established the Environmental Justice Action Research Clinic (EJ Clinic) to provide technical support to residents and community organizations facing current and imminent environmental hazards. Courtney also leads the Environmental Health Solutions MPH concentration at Gillings and serves as one of four co-leads for the Health Equity, Social Justice and Human Rights MPH concentration.
---
Project Backers
12

Backers

100%

Funded

$5,025

Total Donations

$418.75

Average Donation