About This Project
Research shows that attributes like symmetry, humour, and strength influence attraction. However, studies often consider these attributes in isolation, while in the real world we see many at once. In this project, we will observe how these attributes interact to predict attractiveness. We hypothesize that when a large number of attractiveness criteria are considered together, a small number will overshadow others and emerge as critical predictors of attractiveness.
Ask the Scientists
Join The Discussion
What is the context of this research?
Though beauty seems hard to define, science has identified several traits that humans seem to find consistently attractive (e.g. physical attractiveness and intelligence).
However, a flaw of this research is that it examines traits in isolation. Thus, while we know the traits that influences attractiveness, it is not clear how they interact with other cues in the real world, where we see all attributes at once.
Some research has found that people value traits like physical appearance over creativity and humour, but only when creating 'hypothetical' partners.
We want to explore the attributes of living, breathing, people to establish what contributes most to their attractiveness, using novel statistical approaches.
What is the significance of this project?
In an age where billions of dollars are spent worldwide on make-up and cosmetic surgery, there is clearly a great public interest in what individuals can do to enhance their attractiveness. This research could answer the question: If I could change one thing about myself to make me more attractive, what should that be?
Within the academic community, this research will draw together the many studies of attractiveness which focus on a small number of attributes, and examines them together to reveal their relative impact on attractiveness. This research could change the face of attractiveness research - causing future researchers to focus their attention on smaller number of key variables, while leaving others behind.
What are the goals of the project?
The full study has 2 parts. For part 1 (this project) we will measure the characteristics of volunteers and then use this information to calculate which attributes best predict their sexual history and self-perceived attractiveness.
The characteristics include (but are not limited to): Creativity, humour, intelligence, kindness, personality, impulsivity, social status, voice pitch, testosterone level, facial symmetry, strength, body fat %, height, and waist-to-hip ratio.

For part 2, different volunteers will rate the attractiveness of the participants from part 1 after viewing their attributes as online "profiles". From this, we will be able to determine how these attributes contribute to real (rather than self-reported) attractiveness.
Budget
This research involves taking a lot of physical and psychological measures from volunteers. This is a time consuming process (90mins). To attract volunteers who will give the study its full attention, we need to compensate them for their time. Thus, the majority of our budget is dedicated to participant payments.
A total of $3954 will allow us to recruit 200 participants by paying them $19.77 (£15) each. This is the minimum sample size we need to perform our statistical analysis. We would use further funds to increase this sample size, and thus increase the reliability of the results.
We have already piloted this study with a small number of volunteers, so we have most of the equipment that we need. The only piece of equipment outstanding is a high quality camera to take facial photographs with sufficient detail.
We have also included the experiment.com fees in our budget so you can see exactly how much of your contribution will reach us.
Endorsed by
This is a great project idea by a great team, which addresses an extremely interesting research question. Please consider funding!
This is exactly the type of large-scale, comprehensive study the literature on human mate choice is missing. Previous studies have focused on establishing which individual traits reliably predict men's attractiveness. This project is different because it will look at a large number of these traits in order to establish which ones are most important. That's exciting.
Project Timeline
We plan to start collecting data at the start of this academic year. Hopefully, with your funding, we will be able to attract enough volunteers to be able to complete data collection by Easter. Our plan is to then analyse the data and produce an open access interim report of the findings answering the question "Which attributes best predict self-reported attractiveness?" We then plan to start part 2 of the study later in the year (see What are the goals of the project?)
Dec 04, 2018
Project Launched
Feb 01, 2019
Purchase equipment
Mar 01, 2019
Commence data collection
Dec 01, 2019
Complete data collection
Meet the Team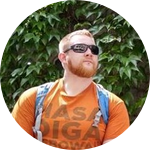 Andrew Thomas
Lecturer
Affiliates
Swansea University
View Profile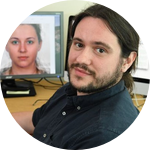 Andrew Thomas
I'm a psychology lecturer based at Swansea University, UK. My research field is evolutionary psychology which acknowledges that the mind, much like the body, is subject to the forces of evolution, and has been shaped over time by the challenges encountered by our ancestors.
As part of my research I explore the vast individual differences in mating preferences humans show. I explore what attributes people find attractive in a partner, under what circumstances people change the types of relationships they desire (e.g. short- vs. long-term relationships), and how different the sexes are in their partner preferences.
Prior to my current post, I completed my PhD at Swansea University, UK under the supervision of Dr. Steve Stewart-Williams. Before that I received a BSc(Hons) degree in Psychology from Cardiff University, UK.
Alex Jones
What's in a face? As a lecturer at Swansea University, I study the relationships between facial appearance and social behaviour.
My research has examined a diverse range of topics related to the things our faces say about us, such as whether people who are party animals or bookworms look different (they do!), how a simple pattern of light and dark in faces is enough to make our brains see someone as male or female, and how facial shape and colour combine to give us clues to how healthy someone might be. Recently, I have begun exploring how computer vision and machine learning might help researchers in face perception understand the complex information in faces.
Before joining Swansea, I completed my PhD at Bangor University with Professor Robert Ward, before spending time in Gettysburg College in the USA working with Dr Richard Russell on how to apply the science of facial attractiveness.
Additional Information
Pilot work: To date, we have piloted this study with a small number of individuals (n = 30). We found some promising correlations between the attractiveness characteristics and self-perceived attention from members of the opposite sex. This has given us confidence that we have sourced valid measures for each of the attributes.
---
Project Backers
35

Backers

23%

Funded

$1,147

Total Donations

$32.77

Average Donation