About This Project
Well, hello there! This is my sample project, showing you what goes into a well made project page for Experiment! Many have come before you, so we have many lessons for you to look at to make your crowdfunding experience better. alert("hello world");

Ask the Scientists
Join The Discussion
What is the context of this research?
This is the project goal section.

What is the significance of this project?
Socks are expensive to frequently replace.
What are the goals of the project?
I will run a split test of different colored socks, different sized socks, and geotag them to make them easy to find once the experiment is started.
Budget
About 15 bucks altogether!
Endorsed by
I've worked with George in the past where we tied water-proof tracking devices to the socks, however we found that the tracking devices were removed too easily. George is one of my most trusted colleagues and one of the top experts in missing sock research. This project is not only important for science, but also relevant to so many household families that lose socks after they put them in the washing machine.
I believe George to be skilled in arts, crafts, and his craft. Supporting George is sure-as-shit a great idea. Go gooch!
Meet the Team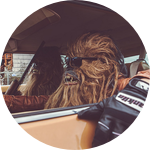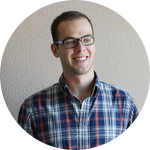 Oscar Jasklowski
Affiliates
Formerly UCLA and the University of Utah
View Profile
Team Bio
pretty enigmatic guy
George Su
My name is George and I like to eat sushi.

Denny Luan
Experimenter. Equal parts biochemistry, synthetic biology, game theory, and economics.
Oscar Jasklowski
Ever since I can remember, I've been fascinated by boats, bicycles, and breakfast!
Additional Information
---
Project Backers
2

Backers

1%

Funded

$1,211

Total Donations

$605.50

Average Donation