About This Project
We are trying to determine if supplemental vitamin D in heart failure patients will improve heart function and quality of life. This is a new and exciting area of research, as observational studies show that patients with heart failure and vitamin D deficiency have an almost 3 fold risk of death compared with those who are vitamin D replete, and risk of sudden cardiac death is 5 times greater among those with deficiency.
Ask the Scientists
Join The Discussion
What is the context of this research?
Between 85-95% of heart failure patients have vitamin D deficiency. Patients with heart failure and vitamin D deficiency have an almost 3 fold risk of death compared with those who are vitamin D replete, and risk of sudden cardiac death is 5 times greater among those with deficiency.

.Vitamin D (activated to calcitriol) is considered a pleiotropic hormone. Vitamin D deficiency, as measured by 25 hydroxyvitamin D (25 OHD), increases risk of all-cause mortality and incident cardiovascular disease in the general population as well as cardiovascular mortality and sudden cardiac death.


With high rates of deficiency in heart failure and its relationship to cardiovascular mortality, vitamin D status may be a modifiable risk factor and thus potentially amenable to supplemental vitamin D. However, no trials exist to determine if vitamin D in sufficient doses will affect heart failure outcomes.

In addition, heart failure results in diminished quality of life, in part due to frailty and muscle weakness. Vitamin D likely plays a role in maintenance of lean body mass and strength. Moreover, vitamin D may be a simple, safe adjunctive treatment for heart failure that effectively reduces healthcare costs and improves quality of life.

In 2010, Ramagopalan and colleagues identified 2,776 genome positions occupied by vitamin D receptors, and that vitamin D affects the genetic expression of 229 genes. It is obvious that genetic variance could affect response to vitamin D, but with the plethora of vitamin D deficiency and pervasive impacts on health, clinical trials are warranted across the heart failure population.

In a spontaneously hypertensive heart failure prone rat model, vitamin D treatment prevented cardiac hypertrophy and resulted in improved cardiac index. VDR knockout mice develop cardiac hypertrophy, and have increased expression of renin MRNA, and that part of the action of Vitamin D in the heart is through the renin-angiotensin system.

A recent cross-sectional study also found that internal carotid intima-media wall thickness decreased in a dose-dependent fashion with increasing concentrations of 25(OH)D. Therefore, it appears that vitamin D does not put patients at risk for calcification, and may in fact improve calcification scores.
What is the significance of this project?
Vitamin D has a powerful role in the heart. Yet to date, no published studies have provided vitamin D in sufficient doses to measure true vitamin D repletion outcomes. Our study is the first to provide vitamin D supplementation at a dose that is predicted to not only replete vitamin stores, but to also enhance cardiac function, and potentially enhance the contractility.

Other trials have looked at vitamin D supplementation, but never achieve a blood level of 25 OHD greater than 40 ng/ml.

Our research study is trying to determine if vitamin D supplements improve heart failure symptoms, laboratory parameters, cardiopulmonary function, and quality of life in vitamin D deficiency patients.

Altered intracellular handling of ionized calcium seems to play a role in the impaired contractility of the myocardium in congestive heart failure. Cardiomyocytes have vitamin D receptors (VDR) and calcitriol-dependent calcium binding proteins.

Animal models have shown that vitamin D-mediated activation of calcium channels exist in heart cells, and vitamin D likely plays a role in such vital functions as contractility of the heart muscles. Vitamin D in its active form (calcitriol) rapidly activates voltage-dependent calcium channels by a non-genomic messenger system.

When rats were depleted of vitamin D3, contractile function could not be improved by normalizing calcium levels. Vitamin D deficient hearts in this setting have reduced myocardial contractility, and this improves when the rats are repleted with vitamin D.

In another study, supplemental vitamin D at 2,000 IU per day for nine months in heart failure patients improved cytokine profiles, as well as parathyroid hormone levels. Cardiac function was not measured, and quality of life was not measured. Our research hopes to answer the question of whether supplemental vitamin D in higher doses improves quality of life, laboratory parameters, as well as heart function.


Vitamin D appears to contribute to whole body lean mass, balance, and handgrip strength. Data from the National Health and Nutrition Examination Survey (NHANES III) also indicative of improved physical functioning with higher serum 25 (OH)D. These results were independent of activity level, age, sex, race, BMI, and comorbid conditions.

In patients with heart failure, low 25 OHD levels correlate with frailty scores. Our research aims to answer the question of whether vitamin D helps to improve functional strength through quality of life survey and measurement of key laboratory values.



What are the goals of the project?
We are seeking to determine if supplemental vitamin D3 at a dose of 10,000 IU per day for 6 months will improve quality of life, B type natriuretic peptide (BNP is a hormone that is secreted by the heart ventricles, and high concentrations occur in chronic heart failure), cardiopulmonary exercise testing (a highly sensitive marker of heart failure outcomes), parathyroid hormone [PTH is now considered an independent predictor of cardiovascular disease and mortality (Anderson)].

So far, 16 patients have completed the 6 month trial at the IHI, and we have promising results. We hope to enroll a total of 40 patients, with expectations of continuing this project into a larger scale trial. Our interim analysis shows that supplemental vitamin D3 at 10,000 IU per day improves 25 OHD concentrations significantly, and is safe. Other findings so far include improvement in functional outcomes and laboratory parameters, as well as quality of life of heart failure patients. This may ultimately reduce their medical costs and healthcare burdens.

While we have found some initial exciting results, we have run out of funding to complete the study. We need your help! Heart failure affects 6 million people in the United States. Please help by donating today.



Budget
All of our equipment, lab costs, and physician time is donated generously by Saint Patrick Hospital, International Heart Institute of Montana, Dr. Bradley Berry, Biotech Pharmacal, and Shape HF. While we have found some initial exciting results, we have ran out of funding to complete our study. We need your help! With your help, we can complete our study, publish our findings and influence the care of chronic heart failure for the better. The ask is to help us complete the study through donations for vitamin D randomization, pill counts, data collection, documentation, writing, and cardiopulmonary function testing
Endorsed by
This is important research to bridge observation of Vitamin D deficiency and the more important clincal outcome of replacement in a high risk patient group.
The study is highly relevant and important. For large clinical studies to be funded smaller studies such as this need to be completed to support the investment of millions of dollars. This study will likely generate important data to help determine the importance of vitamin D status on a marker of cardiovascular disease.
This research will help unfold the role of vitamin D in heart failure, which remains a relatively unexplored topic to date.
Meet the Team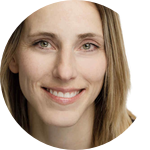 Heidi Moretti, MS, RD
Registered dietitian
Affiliates
Fresenius Kidney Care
View Profile
Team Bio
I have always been motivated to conduct research projects in the field of nutrition; I believe that vitamin D research is absolutely essential to help improve the lives of many patient groups, and my specific interest is related to cardiovascular diseases, as well as rehabilitation. I feel fortunate to work with a team that is equally as motivated to advance the science of vitamin D. Publication of our results in a peer-reviewed scientific journal will allow the world to learn from this study as well. My goal is that we will be one step further towards improving every patients' lives of those living with heart failure.
Heidi Moretti, MS, RD
My motivation for research is to improve the lives of patients with illnesses in safe and cost effective ways. I have been working as a clinical nutritionist and researcher for over 20 years, and have found many nutritional therapies that may reduce healthcare burdens.
Dr. Bradley Berry
Cardiologist International Heart Institute of Montana
---
Project Backers
37

Backers

103%

Funded

$4,510

Total Donations

$121.89

Average Donation