About This Project
Traditionally, cave maps are made using very simple instruments that provide distances and angles: measuring tape, compass, and inclinometers. While, the maps produced with these instruments provide critical insight into the nature of caves, the character of the cave passages is limited to a 2D hand drawn sketch. By exploiting modern technology, we will build a robust device to obtain 3D cave maps, with which more insightful scientific inquiry can be conducted.
Ask the Scientists
Join The Discussion
What is the context of this research?
Conventional tools used to survey cave systems are unable to provide a full 3D map of cave systems. Without a complete 3D record of the cave, many features that can provide critical scientific insight are not recorded. Modern technology has provided numerous tools for examining 3D data, including computer simulation, virtual reality, and 3D printers, to name few examples. As a result of the lack of 3D data from cave systems, we do not yet know what new scientific insights we might obtain by updating our mapping paradigm and exploiting modern 3D analysis tools. The first step in this endeavor is 3D data acquisition.
What is the significance of this project?
While devices for 3D scanning have existed for some time now, such technology has always been cost prohibitive (>$100,000 USD for many scanning systems). In cave environments, such systems would be considered fragile, at best. Commodity electronics for hobbyists have improved to a point where it should be possible to build a competitive 3D scanning tool for approximately $1,000 USD, or less, while at the same time, hardening the electronics for use in cave environments. Although this design is focused on cave systems, the tool is not restricted to caves. Any scientist interested in 3D structure could use this tool to acquire 3D data for improved insight into the natural world.
What are the goals of the project?
The primary goal of this project is to produce a device for 3D scanning. This device will be cheap, robust, and the design would be freely available, unlike similar commercially available systems. The scanner will be tested in caves to ensure its suitability in such environments. From this testing, instructions and workflows for the assembly, usage, and data analysis for the device will be produced. Using these workflows anyone will be able to build their own 3D scanning device, use it to collect data, and be able to use their data to pursue further investigation.
Budget
These items will be used to build a robust survey system for collecting 3D scans of caves. Cave environments are notoriously harsh so hardening the electronics is critical to creating of a functional tool. The heart of this tool is the laser rangefinder. By using electric motors and a rotating mount, the laser can measure the distance to all of the cave walls that are in view (and in range) of the survey station. These measurements are then used to record the shape and size of local cave passage. Repeated scans throughout the cave will be linked together to provide a high-resolution 3D map of the cave system. This 3D map can be used by scientists in further studies, including 3D computer simulations, regional scale mapping of cave features, or 3D printing the cave for true fluid flow experiments and educational purposes.
Endorsed by
Prof. Myre's background in computer science and cave exploration, together with his previous experience creating devices that can withstand cave environments, makes him uniquely qualified for this research endeavor. Among other things, caves are important conduits for groundwater and are structures that can significantly affect the stability of the ground on which we live. I look forward to seeing the devices that Prof. Myre develops and the discoveries that are made with them.
Meet the Team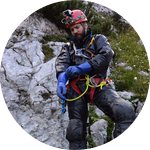 Joseph Myre
Assistant Professor
Affiliates
University of St. Thomas
View Profile
Andrew Hafferman
Desktop Systems Administrator
Affiliates
University of St. Thomas
View Profile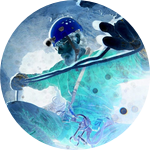 Philip Schuchardt
Software Engineer
Affiliates
Cavewhere.com
View Profile
Joseph Myre
I discovered caving as a hobby during my Ph.D. studies and I quickly became very passionate about studying them. Caves became my primary area of research when I became a post-doctoral researcher. As a postdoc, I developed computational fluid dynamics codes in combination with 3D scanning technologies to simulate the formation of surface morphologies due to fluid and chemical processes in cave systems.
Currently I am an assistant professor in Saint Paul, MN where I am continuing to pursue my interest in caves by developing affordable, robust, and open devices for 3D scanning and environmental monitoring and logging in cave systems.
When I am able to escape the university, I am an active expedition caver. I have been part of caving expeditions on three continents and hope to continue doing so far into the future.

Andrew Hafferman
To me, living life is learning and technology has been an endless cave journey of mind-boggling learning experiences. During the entire duration of my life, I have been attached to toys that have electrical contacts and my peers/relatives have always fostered my passion for playing with electronics and software.
To Rapidly summarize my traits and characteristics: I am a software engineer, a cross-platform support specialist, a network security professional, a hardware enthusiast, a debugger/troubleshooter, an information seeker, and an avid gamer.
Right now, I work as a Desktop Systems Administrator at the University of St Thomas and I have been given the most amazing opportunity to support really exciting research projects.
Philip Schuchardt
As a software engineer and an avid project caver, I have developed Cavewhere, an open source software program to visualize and create 3D cave maps from traditional 2D cave maps.
---
Project Backers
30

Backers

122%

Funded

$1,373

Total Donations

$45.77

Average Donation