About This Project
Medical treatments for spinal cord injuries are expensive and difficult to test. I want to try to develop a prototype to regenerate damaged spinal cord tissue using a cheap and patient-specific 3D-printed device. This would combine affordable materials and stem cells to help pateints suffering from paralysis and other spinal problems.
Ask the Scientists
Join The Discussion
What is the context of this research?
Spinal cord treatment is limited to physical therapy, with some pharmaceuticals currently being tested. The best treatment would be regenerate the patient's spine, so that functionality could be fully restored. Regenerative medicine has been working on similar problems in other organs such as heart and bone (Lutolf et al, 2005). However, methods to regenerate spinal cord have been limited, due to the complexity and cost of the technology. Spinal regeneration requires the use of materials to guide cell growth, stem cells that form new tissue, and secondary cells and chemicals that can help foster a growing environment and drive tissue formation (Siebert 2015). So far, groups have been working on regenerating spinal cord, but with costly research and few positive results.
What is the significance of this project?
Spinal cord treatment is limited to therapy on getting used to paralysis or motor problems. Patients who have suffered spinal damage are taught to function for themselves when it comes to basic tasks, but many patients need constant care that is expensive and limits daily life. Regenerating spinal cord could provide powerful treatment to restore patient function and improve their lives significantly. Although there has been research on spinal cord regeneration, most of these studies use expensive materials and methods, which would result in heaps of money being poured into research and patient cost. If we can develop a cheap device using affordable 3D printing, it would push for faster research in spinal cord regeneration and ultimate goal of patient treatment.
What are the goals of the project?
The parts of the experiment are to develop a 3D printed material, load cells onto it, and measure their growth with factors to push tissue regeneration. So far I have printed the scaffolds and loaded them with stem cells. The cells love the scaffold, but need astrocytes (helper cells) and growth factors to fully turn into spinal tissue, which is why the growth factors, printing, and cell upkeep are important. The next steps will start ASAP after building up the funds, with experiments estimated to take 3 months. I will first create astrocytes using growth factors, then load the scaffold with the cells and factors to guide regeneration. Also, the astrocyte/growth factor protocols are well developed, leaving little room for risk, with the focus being evaluation of tissue regeneration.
Budget
I currently had the neural stem cells and printing capabilities to create the device, but several other chemicals are needed. The printing cost is minimal, but the factors that drive cells to turn into new nervous tissue are expensive. Additionally, the cells need to be taken care of so that they remain viable and can grow. Altogether, the chemicals that both control and grow the cells are critical, and account for most of the budget. However, the research cost is much less then usually seen in spinal cord treatment, which would allow the device to be created so that it is affordable for all patients who have spinal cord injury.
Endorsed by
This is an outstanding project by a talented and driven young research scientist. Success of the project will open new avenues for personalized spinal cord injury treatments. Mr. Bejleri has the skills and support to successful complete the project if funding is obtained to purchase the necessary reagents.
Meet the Team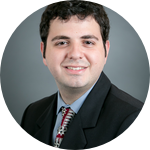 Donald Bejleri
Graduate Biomedical Engineer/Researcher
Affiliates
University of Florida, Neurosurgery Department, Biomedical Engineering Department
View Profile
Donald Bejleri
Medical technology has not only captivated my intellectual curiosity during my academic life, but has also engulfed my creative spirit as I grew and developed as a person. As a young scholar, I had been fascinated by lifesaving cutting edge technology portrayed in creative media. From complex synthetic organs and nanorobots to contact lenses, medical technology has always given people hope for the future. Now, the ultramodern technology portrayed in fiction is becoming reality, and biomedical research is at the forefront of making it happen. Through my graduate work, I am on the road to be a visionary and develop systems to save lives using engineering and science. Regenerating organs is key in treating patients suffering from spinal cord damage, heart problems, and bone degeneration. Regenerative medicine and tissue engineering is cutting edge research that has the potential to save millions of people across the world. I am working on the technology to make this happen, particularly developing novel materials and control of stem cells, as well as making sure that cost remains low so that all patients can afford the technology. Anyone can get into tissue engineering, all it takes is a passion to help people in need!
---
Project Backers
27

Backers

103%

Funded

$1,135

Total Donations

$42.04

Average Donation