About This Project
We hypothesize that, even on extremely small-scales, there are genotypes in Hawaiian corals that are associated with areas of high temperature and/or temperature variation. We will utilize genomic methods (ddRAD) to characterize coral genotypes and make comparisons with existing environmental data.
If local adaptation exists on this scale, we can promote exchange of genes between populations with thermotolerant traits and those without to increase resilience to bleaching events.
Ask the Scientists
Join The Discussion
What is the context of this research?
Studies of coral bleaching often do not consider the effect of coral population dynamics and tend to focus heavily on symbiotic zooxanthellae communities (only recently have studies begun utilizing population genomic methods (eg. 1, 2, 3), e.g. ddRADseq). While these microbial communities are essential to the long-term survival of corals, studying them without considering the genetic structure of the coral host leads to an incomplete understanding of the drivers of bleaching events. Thus, the first step to better understanding coral-symbiont-climate dynamics is to see if and how coral populations structure genetically on a small-scale. This study aims to do so using two major reef-building corals, Montipora capitata and Porites compressa in Kaneohe Bay of Oahu, Hawaii.
What is the significance of this project?
Understanding population genetic structuring on a fine-scale, like in the Kaneohe Bay system, can increase our abilities in conservation and restoration. In order for conservation efforts such as selective breeding and restoration to be successful, breeding individuals must be taken from within a regional pool. Breeding between regions can result in offspring that are unfit in regards to other localized conditions (e.g. biotic interactions, light requirements, nutrient tolerance, etc.). Thus, it is crucial that this study uncover which oceanographic conditions, if any, drive genetic structure and local adaptation in corals on a small scale. Such information will provide a search criteria for locating thermally adapted populations elsewhere in the world via remote sensing.

What are the goals of the project?
This study has two goals: 1) to evaluate if certain genotypes are correlated with oceanographic conditions such as average temperature, temperature variation, and current velocity and 2) to evaluate if these patterns (if any) differ between the two taxa. We will sequence 96 coral DNA samples (using ddRAD reduced representation sequencing) split between 2 species, Montipora capitata and Porites compressa, equally sampled across Kaneohe Bay in Oahu. The resulting genetic data will be analyzed and compared with oceanographic data. If genetic patterns align with hotspots of mean temperature, temperature variation, or any combination of oceanographic conditions, there is support for the hypothesis that genetic patterns arise from these abiotic conditions, even on an incredibly fine scale.
Budget
In next generation sequencing, there are three major steps: 1) DNA extraction, 2) library preparation, and 3) sequencing. Due to the time and resources available to me as a master's student, I will be able to do in-house extractions but will be sending out samples for library preparation and sequencing. Sequencing will be performed with the cheapest provider of my required service, which is the University of Oregon. I have obtained funding from the Society of Systematic Biologists for library preparation but I require assistance for obtaining Omega Bio-Tek DNA extraction kits for my 96 samples as well as for sequencing.
These budget items are essential, as the project cannot proceed without them. Funding is the major limiting factor for this project. Therefore, with funding from donors the labwork, sequencing, and analysis will happen quickly and meaningful results will be found.

Endorsed by
Nick's work takes a very fresh and innovative look at the relationships between the environment and genes in coral. In addition to being a project that really gets at fundamental scientific questions, Nick's work has a pressing real-world application as we know that corals are threatened globally. Understanding what genes can help foster resistance might help us make wiser plans to save these endangered ecosystems.
Project Timeline
During the course of the project timeline, I will update backers with photos of extractions in the lab. Additionally, when sequencing is complete, I will update this page with preliminary findings. This project will result in my master's thesis (expected completion of final draft, late March 2019) and a corresponding publication. Backers will be updated with links to publications when they are accepted as well as frequent posts of photos from the summer field season.
Dec 12, 2018
Project Launched
Jan 10, 2019
DNA extractions of coral specimens completed - provide backers with photos of labwork
Jan 24, 2019
Library preparation for next generation sequencing completed
Feb 01, 2019
Illumina sequencing at University of Oregon completed
Feb 20, 2019
Sequence data processing and share preliminary results with backers
Meet the Team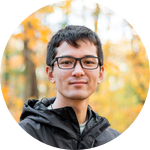 Nicolas Locatelli
Master's Candidate
Affiliates
Columbia University, Department of Ecology, Evolution, and Environmental Biology
View Profile
Nicolas Locatelli
Hi there! I'm a second-year master's student researching the population genetics of corals out of the Ecology, Evolution, and Conservation Biology program at Columbia University. Since I was a child, I have been fascinated by the natural world. I would spend rainy spring days walking through the oak woodlands behind my home in California and spend weekends turning soil and looking for grubs in my dad's garden patch. I gained my first formal experience in research during my undergraduate education at UC Berkeley (Go Bears!). During my undergrad, I attended the UC Forestry Field Camp in Meadow Valley, California as my first fieldwork experience. Subsequently, I attended the Gump South Pacific Research Station in Moorea, French Polynesia and performed studies on the coral reefs that line the island. Ever since, I've wanted to pursue research and I am currently applying to PhD programs to expand my research on corals further.
Additional Information
Samples of both coral species (Montipora capitata and Porites compressa) were collected during the 2018 summer field season (late August) under Hawaii Dept. of Land and Natural Resources Special Activities Permit #2019-67. Fieldwork was funding by two competitive research grants, one through Columbia E3B department and one through the Earth Institute. All 96 samples have been preserved in absolute ethanol and are awaiting extraction and sequencing. Upon funding, labwork will proceed immediately and analysis will begin when sequencing provider has released raw data.
---
Project Backers
26

Backers

105%

Funded

$1,966

Total Donations

$75.62

Average Donation