About This Project
The emerald ash borer (EAB) is spreading west and is expected to heavily impact Oregon ash forests when it arrives on the West Coast. I want to survey the natural and unique native Oregon ash communities before EAB arrives and potentially destroys them. Learning how wetland soils and the forest canopy shape and preserve these hotspots of biodiversity will help define what is at stake, and will inform future restoration efforts.
Ask the Scientists
Join The Discussion
What is the context of this research?
The emerald ash borer is an invasive insect that has destroyed many acres of ash forests in the midwestern US. It has been detected as far west as Colorado, and could arrive on the West Coast in the next decade. If that occurs, Oregon ash forests are particularly vulnerable to widespread degradation. Currently, very little is known about the ecology of Oregon ash forests. They are typically found in remnant wetlands, and appear to host a diverse range of native species, including wildflowers and lichens. Changes in these forests due to the emerald ash borer could include increased exotic plant invasion and/or loss of native plant diversity. This study will provide a baseline description of plant communities and their ecology in Oregon ash forests that will inform future restoration efforts.
What is the significance of this project?
It is important that this work is done now, before the emerald ash borer arrives. Researchers in the Midwest are now attempting to reconstruct native plant communities based on information gathered from remnant ash forests. However, the range of diversity that existed just a few years ago may never be fully understood. In areas currently unaffected by the emerald ash borer, we have an opportunity to learn about the role ash forests play in harboring native biological diversity before they are impacted. This could help future land managers understand where and how to best restore these important ecosystems.
What are the goals of the project?
We have already selected 11 of the most intact remnant Oregon ash forests in the Willamette Valley. We will establish research plots in these forests to document stand structure (age, height, and density of trees), plant and lichen species, and soil hydrology characteristics. Finally, we will use statistical analyses to determine relationships between these three ecological components. We expect to find differences in diversity and/or impacts from exotic plant species based on levels of seasonal standing water and forest structure. Not only will these relationships be explored, but we will provide the first description of forest conditions and plant communities in Oregon ash forests of the Willamette Valley.
Budget
To date, this project has been entirely funded by the researchers themselves. With your help we can complete our field work and document the amazing plant communities and ecology of Oregon ash swamps. Your generous support will allow us to travel to stands throughout the Willamette Valley, check time lapse cameras that will capture fluctuations in hydrologic conditions, and report on the broad range of biological diversity and stand structures we encounter. Funds raised will also help pay a required minimum graduate assistant stipend for several months of field work and data analysis. Thank you!
Meet the Team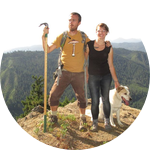 Sean Prive
Master's Student
Affiliates
Oregon State University
View Profile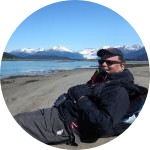 Dave Shaw
​Associate Professor​
Affiliates
Oregon State University
View Profile
Team Bio
I've always had an inquisitive passion for the natural world. As an avid hiker and wild foods enthusiast, I decided to pursue a Bachelor of Science in Environmental Science at The Evergreen State College in Olympia, Washington. After completing that degree in 2010, I spent several field seasons working as a consulting botanist for the BLM, Forest Service, and private landowners. I began working toward a Master of Science at Oregon State University in 2014. With an emphasis in forest and plant ecology, I plan to augment my knowledge of Pacific Northwest plant communities with research experience in order contribute to advances in ecological restoration and conservation.
---
Project Backers
29

Backers

102%

Funded

$2,969

Total Donations

$80.83

Average Donation