About This Project
Coral use green fluorescent protein (GFP) emissions to attract algal symbionts that provide energy to the coral. Bleaching occurs when coral evict their symbionts which can result in the death of the coral in the absence of new recruitment. Human activity has resulted in five mass coral bleaching events to date. The goal of our research is to use CRISPR/Cas9 genome editing tools to alter GFP expression, thereby increasing symbiont recruitment for long-term reef health and sustainability.
Ask the Scientists
Join The Discussion
What is the context of this research?
Many reef-building corals produce light-emitting GFP. Symbiont species are known to develop eyespots that are utilized to detect light. The Beacon Hypothesis suggests that corals use their fluorescent proteins to attract and recruit symbionts. Recent research supports this hypothesis. Increased coral GFP expression could potentially increase symbiont recruitment after bleaching. The CRISPR/Cas9 system which has been used to edit the genomes of many species, can induce mutations, and introduce new genetic material into targeted locations of an organism's genome. Cleeve et al. have used CRISPR/Cas9 in coral species to induce mutations into several genes. Their work establishes that the technique is applicable to coral.

What is the significance of this project?
Coral reefs cover less than 0.1% of the planet yet are home to 25% of marine life, and support the greatest biodiversity among marine habitats with an estimated 30% of identified fish species located on coral reefs. Reef systems absorb up to 97% of wave energy from storms at sea, protecting coasts from flooding and erosion. Their biodiversity, role in the maintenance of commercial fisheries, absorption of wave energy, in addition to their attraction as tourism destinations, place the value of coral reefs between $1 – 20 trillion dollars. If fluorescent protein expression increases symbiont recruitment of coral then one novel approach to counteracting bleaching is to increase coral GFP expression. Artificially increasing expression may improve coral conservation.
What are the goals of the project?
Receipt of funding will allow for the acquisition of coral species, new husbandry equipment to create a working coral lab, supply consumables for the genetics lab, and update spectrometer software to measure fluorescence emission.
We will establish a stable coral colony to be used for DNA extraction. We will Identify PCR priming sites to amplify the GFP protein coding regions, extract DNA from coral species and PCR amplify coding regions. As well, we will determine whether the amplified sequences are of the correct region through restriction digest if possible, and clone verified products. We will then examine all sequences for potential CRISPR targets and analyze these potential targets for use for CRISPR based genome manipulation.
Budget
The budget items listed provide the minimal supplies needed to create a coral grow lab for housing and propagating genetically manipulated coral lines as well as unmanipulated wild types. This includes tanks, water quality maintenance and space for housing. They will also provide supplies for exploratory research into Echinopora lamellosa and Acropora millepora genome manipulation. This involves optimizing DNA extraction techniques for these species as well as amplifying, cloning and sequencing the gene for green fluorescent protein (GFP) and the surrounding genomic regions. This sequence data will be used to identify CRISPR/Cas9 targets in the GFP gene and for design of CRISPR guide RNAs needed for genome manipulation.
Endorsed by
This is critically important research, as preservation of our planet's endangered coral reefs is essential for human survival. The researchers propose to use cutting-edge techniques to help determine solutions for improving coral reef restoration success and providing sustainable answers to coral reef growth and survival.
I am really excited about this project. Coral Reefs are one of the most productive and diverse aquatic biomes. They are essential for the health of our oceans and our planet in general. Coral bleaching is a global concern caused by human interaction that needs to be addressed. This research gives us hope to find a tangible solution to this problem. I work with Maria and she is an amazing geneticist that is supported by her colleagues. Also, this gives undergraduates a great opportunity for research at MSU Denver.
I'm excited to endorse Ann and the team. Their previous Experiment project and resulting research proved they know how to find the frontier of coral research and go further.
Project Timeline
The expected completion of the coral lab set up is September, 2022. DNA extraction, amplification, cloning and sequencing are expected to be completed by December, 2022.
Apr 20, 2022
Project Launched
Apr 25, 2022
Send coral tissue from the Oklahoma Aquarium to MSU
May 07, 2022
Design primers for use in polymerase chain reaction amplification of GFP from E. lamellosa and A. millepora.
Jun 01, 2022
Extract DNA from coral from E. lamellosa and A. millepora.
Jul 01, 2022
Set up coral lab and acquire model species to begin husbandry of isolated coral species under controlled lab conditions
Meet the Team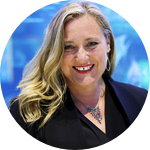 Ann K Money
Director of Research
Affiliates
Oklahoma Aquarium
View Profile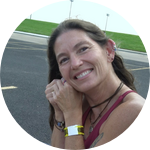 Maria V. Cattell, Ph.D.
Faculty Lecturer
Affiliates
Metropolitan State University of Denver
View Profile
Ann K Money
Marine habitats and issues have been my passion since I was a child growing up on the Chesapeake Bay. I have dedicated my career to educating and research, from sea turtle conservation, groundfish operations, anthropogenic effects, and my Ph.D. research on coral reef habitats. As Director of Research, I share my knowledge with half a million visitors annually. After a 25 year career in marine biology, I began to explore bio-fluorescence and realized that there was much to be learned regarding the functionality and potential importance for failing reef systems. Building on previous research, I would like to explore whether increasing green fluorescent protein emission by use of CRISPR manipulation, will increase coral symbiont recruitment. Without its symbiont, coral can not survive bleaching events. Bleaching events occur when the coral expels the symbiont due to an increase in water temperature due to human impact. As we move forward, we need to rethink how we conserve coral reefs and I hope to add to that body of knowledge and provide some additional tools to preserve our important reef habitats.
Maria V. Cattell, Ph.D.
I received my doctorate in Biology from the University of South Florida in 2001. My dissertation focused on evolutionary ecology, plant-herbivore interactions, community ecology and population genetics and utilized molecular genetic techniques to address ecological and evolutionary questions. Throughout my career in research I have used molecular genetic tools to study the evolution of the vertebrate head, the development of the vertebrate central nervous system and to investigate genes associated with scoliosis. I have published in numerous peer-reviewed journals including, but not limited to Nature, Global Change Biology, Evolution and Development and the American Journal of Botany. As an educator, I have taught biology courses at a variety of universities and am currently a faculty member of the Department of Biology at Metropolitan State University of Denver where I teach General Biology, Evolutionary Biology, Genetics and Cell Biology. I have recently initiated a small research program at MSU Denver where my students and I are planning to use CRISPR/Cas9 technology to manipulate coral genome for conservation purposes. In addition to educating students in the classroom, this project allows me to offer our student population the unique opportunity to learn molecular laboratory techniques and gain practical research experience while working on coral conservation.
---
Project Backers
15

Backers

102%

Funded

$4,900

Total Donations

$326.67

Average Donation