About This Project
Endangered albatrosses and other seabirds are accidentally killed in longline fisheries around the world. In the Brazilian fleet we want to test Hookpods, a new technology, designed to safely deploy hooks, so they cannot be ingested by birds. We also want to test new reusable LED lights, to replace single use light sticks that are currently disposed of in the oceans in vast numbers every day contributing to marine pollution.
Ask the Scientists
Join The Discussion
What is the context of this research?
Brazil has historically had high seabird bycatch in the pelagic longline fleet. Current mitigation methods have not managed to reduce the numbers of birds killed sufficiently. We want to develop new methods to reduce bycatch more effectively as seen elsewhere e.g. >99% reduction in albatrosses killed in South African demersal trawl fishery (Maree 2014).
Hookpods, which we will be testing, are easy to use and are a durable way of protecting the barb of hook during setting. It provides 1 measure to reduce bycatch. This is far simpler than the current 3 methods recommended (night setting, bird scaring lines and weighting).
We will also test the effectiveness of reusable LED lights used to attract fish. Currently disposable light sticks are discarded into the sea.
What is the significance of this project?
15 of 22 species of albatross are threatened with extinction. A major cause of decline is from death of birds in fisheries. It's estimated that at least 160,000 seabirds are killed by longline fishing annually (Anderson et al., 2011). In Brazil, tuna fishing is a major threat to seabirds and new measures are needed to improve upon the reductions already made.
Previous trials led to Hookpod being adopted into Agreement on the Conservation of Albatrosses and Petrels (ACAP) recommendations as it meets minimum standards for weighting, and ensures hooks are released beyond the foraging depth of most birds. However they sought more evidence on whether effectiveness was due to increased sink rate caused by having a weight at the hook on set, or the protection of the hook point and barb.
What are the goals of the project?
The goal of Hookpod monitoring in 2017 is to evaluate the performance of the Hookpod under commercial fishing conditions in the Brazilian pelagic longline fleet. The specific objectives include recording seabird mortality and attack rate, catch rate of target fish species and the sink rate of 45g Hookpods. The reusable LED lights will be tested against the disposable light sticks for effectiveness, durability and ease of use.
The results of this will be reported to the ACAP working group at their 2017 meeting Successful testing and implementation of these technologies should lead to decreased seabird deaths and reduced marine pollution.
Budget
We currently have £15,000 ($19,440) to put towards this project but still need to raise the remaining £5370 ($6960). The budget accounts for a quarter of all the project costs.
The Hookpods and the LED light sticks are the two items to be tested in the experiment. Both of these are manufactured in the UK, so there are shipping costs and Brazilian import tax required to complete the project successfully.
Endorsed by
ACAP recently endorsed the 'hookpod' as stand-alone seabird by-catch mitigation measure. Outcomes from this project have the potential to significantly refine the performance of the device, and improve the uptake of conservation measures. I have no doubt about the value and quality of the work performed by ATF; the research and conservation actions conducted by the team commands a very high degree of respect. I would like to commend this proposal being of a very high standard, and look forward to hearing about the success of this application.
Plastic pollution in our oceans harms a wide range of marine biodiversity, and any initiative that has the potential to reduce it at source is very welcome. The development of alternatives to single use, disposable plastic items used at sea would make a valuable contribution to addressing this issue.
Incidental mortality in longline fisheries has resulted in major population declines in many seabirds, to the extent that 15 of the 22 albatross species are threatened with extinction. The problem is particularly severe in the South Atlantic, where a higher proportion of albatross breeding populations are decreasing than in any other ocean basin. This project is extremely important as the Hookpod represents a breakthrough in technical mitigation measures, with the potential, if used widely, to greatly reduce bycatch rates.
Meet the Team
Team Bio
The Albatross Task Force is the worlds first international team of mitigation instructors working with fishermen to reduce the incidental mortality of albatrosses and other seabirds in longline (and other) fisheries. We have worked with BirdLife partners in 7 countries over the last 10 years to drastically reduce the number of seabirds killed, trialing and implementing new methods and technologies. In Brazil our partner is Projeto Albatroz.
Stephanie Prince
I've worked for RSPB, UK as part of the BirdLife International Marine Programme. I manage our engagement with the Regional Fisheries Management Organisations and lead a global team focused on reducing seabird bycatch in high seas fisheries.
Previously I worked for the British Antarctic Survey monitoring albatrosses on South Georgia. I'm extremely passionate about working to reduce the number of seabirds killed by fishing practices, as I've seen first hand the dramatic reduction in population numbers.
I also spent time working with the South Georgia fishery, which has made amazing progress over the last few years and now has virtually no bycatch. I hope to contribute to a future where we can say the same about all of the major fisheries worldwide.
Oliver Yates
I have been working with marine fisheries and seabirds since 2001, as an onboard observer in the South Atlantic, conducting albatross and petrel colony censuses, developing island management plans and coordinating the Albatross Task Force in South America and southern Africa.
I am passionate about improving the long-term sustainability of fisheries, particularly to reduce the impacts on non-commercial species through supporting industry to adopt measure that work for them as much as for the species we are trying to save.
Rodrigo Claudino Dos Santos
Albatross Task Force Instructor
Augusto Costa
Albatross Task Force Instructor
Tatiana Neves
I am the general coordinator of Projeto Albatroz, an NGO founded 26 years ago that is dedicated to the conservation of albatrosses and petrels in Brazil, especially the reduction of seabird bycatch in longline fisheries. I am a member of the Scientific Sub-Committee for Tuna Fisheries, Coordinator of the Albatross Task Force Programme in Brazil and Vice-president of the Advisory Committee of the Agreement for Conservation of Albatrosses and Petrels (ACAP). I have dedicated my career to the study of the interaction between seabirds and fisheries and the development of new technologies to mitigate seabird bycatch. This has also included advocacy for marine conservation policies nationally and internationally, and raising awareness through campaigns and environmental education for school children, fishermen and the general public.
Additional Information
You have a chance to win this stunning print of wandering albatross by renowned wildlife photographer David Tipling by donating $25 or more. It is a limited edition and worth £350.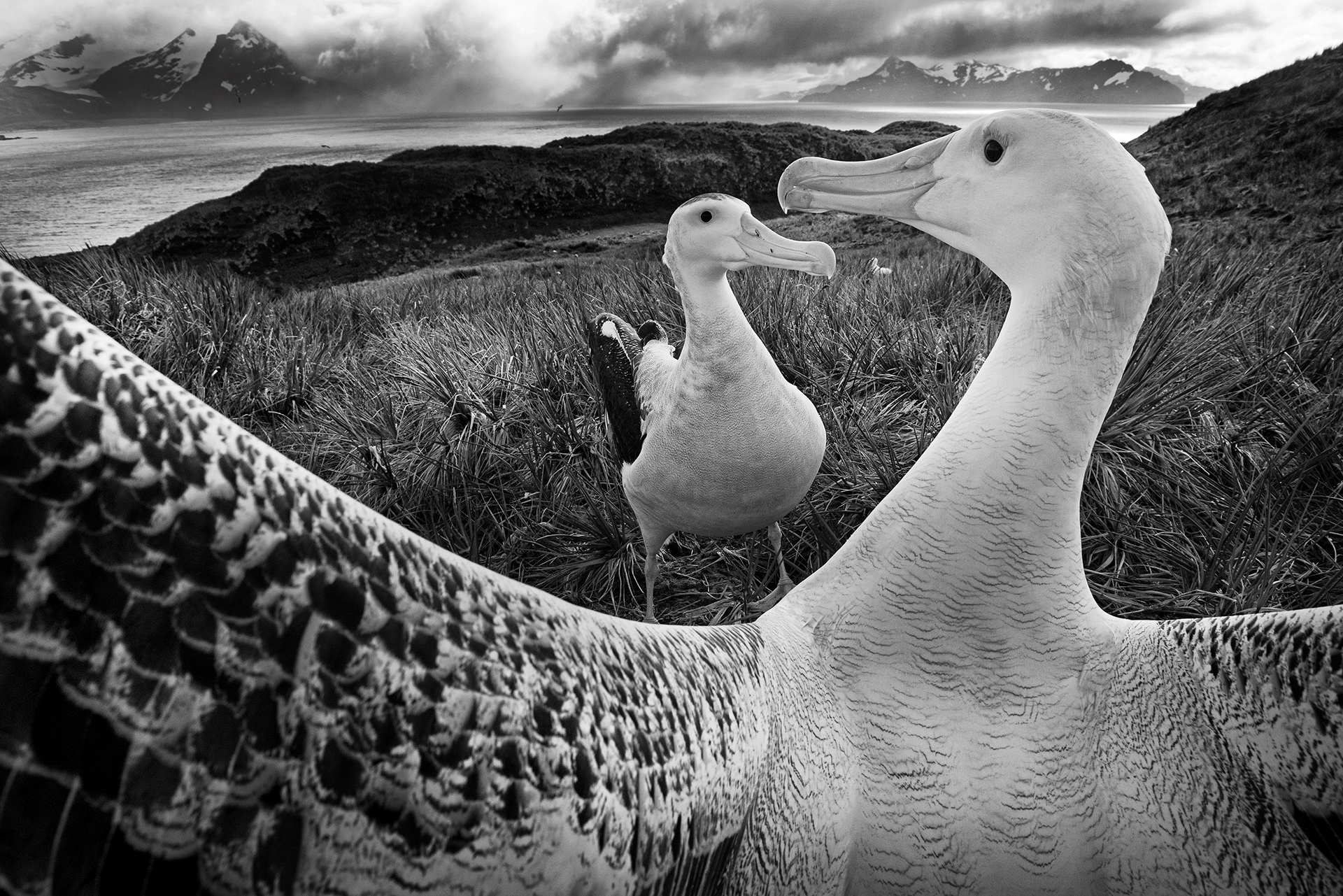 All backers donating $50 or more will receive a wandering albatross pin badge, pictured below, to say thank you for your support!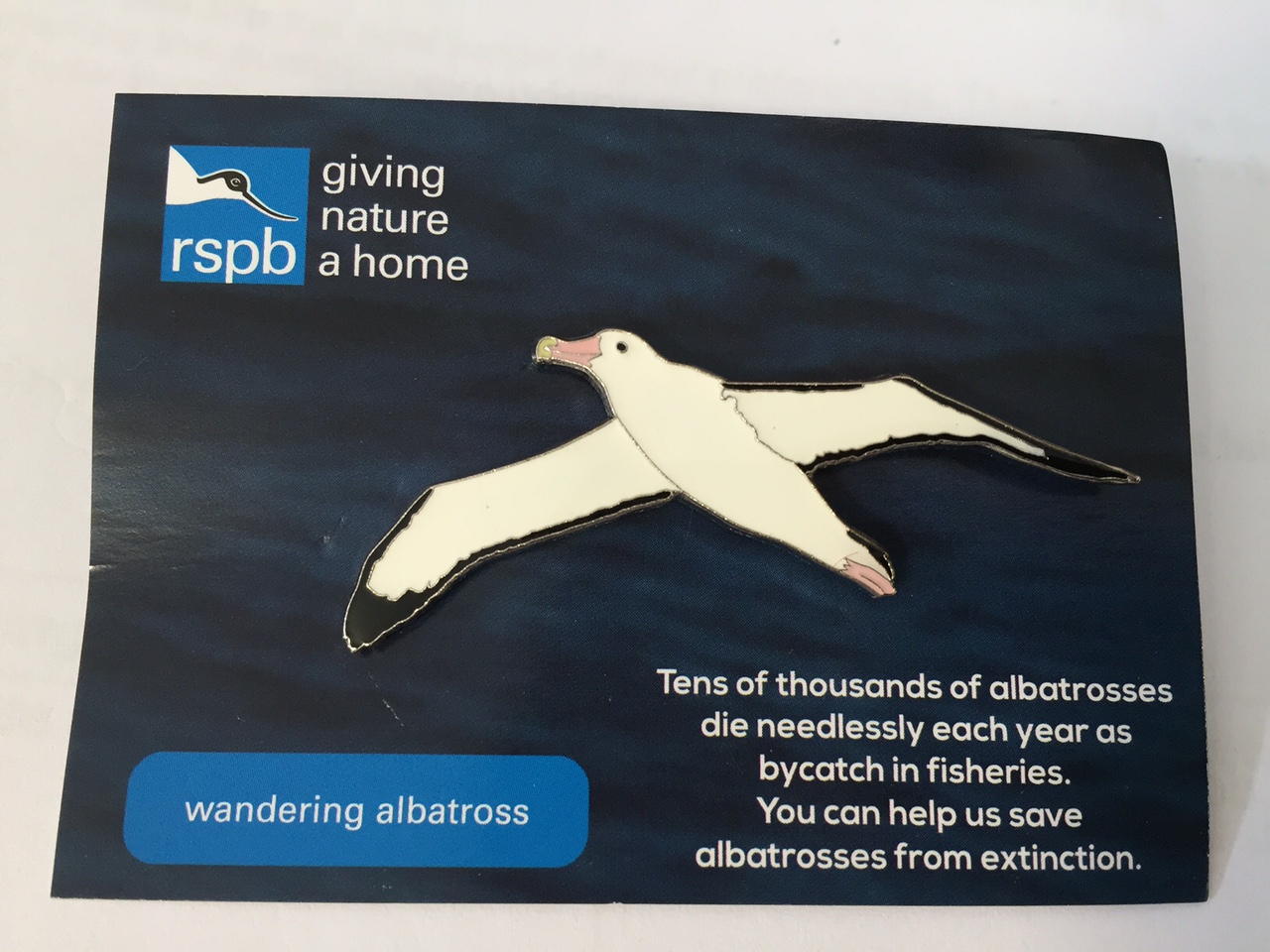 See the Hookpod website for more information on the devices and how they work.

---
Project Backers
198

Backers

174%

Funded

$9,562

Total Donations

$48.05

Average Donation