About This Project
Our previous study on the decay of forest waste products found that the compost produced by wild fungi holds up to twice as much carbon as natural montane soils (duff, produced by natural organic decay).
"The carbon sequestration potential of fungally produced composts" will investigate the carbon contents of post decay composts produced by white and brown rot fungus both in situ and in the lab. These techniques could aid in the natural sequestration of carbon in soils.
Ask the Scientists
Join The Discussion
What is the context of this research?
The ever growing climate crisis is a unique problem for the human race. We can easily understand the excess CO2 we are injecting into the atmosphere. And therefore we can agree that reducing emissions can fix that problem. The excess CO2 already in the atmosphere is a trickier problem. Short of relying on natural systems, and their normal schedules, we don't have a lot of novel methods of sequestering carbon- removing and isolating it. The methods of fungal decay of waste woody materials we have been studying might be such a path by stabilizing the wood's carbon. And our ability to quantify and therefore target sequestration is one of the answers we are seeking. The fact that this method doesn't require high technology, just the ecology of nature itself, is an added benefit.
What is the significance of this project?
When we began researching the use of native wood rotting mushrooms to rapidly decay the waste products of forest restoration we noticed our mushroom compost was almost twice as rich in carbon as the natural forest duff.
This led us to wonder if there could be a way to increase the carbon density of our recycled soils by using specific fungi. Fungi called brown rotters leave a post decay product high in lignin. White rotters leave a compost high in cellulose. We want to quantify the amounts of carbon sequestration in both scenarios, as well as identify the specific type (and stability) of that carbon.
Soils in Boreal forests can contain up to 85% of the captured carbon of the entire forest system. In Montane forests that amount is closer to 25%.
What are the goals of the project?
We will get a baseline of the carbon sequestration potentials of the composts of different mushrooms. Using our rapid decay methods we will run multiple volumes of wood based substrate with 8 selected mushroom strains. Four white rotters and 4 brown rotters. We will use DNA barcoding techniques to verify the species and identify their type of rot throughout the experiment. In the end we will measure total organic carbon as well as the fractions of cellulosic and lignitic carbon to determine the stability of the compost. We want to increase the carbon holding capacity of our soils, keeping it out of the atmosphere and slowly halting the growing dangers of more warming. We want to absorb CO2 into our trees and soils, safe stores of carbon.
Budget
The experiment will be a stand-alone investigation of the carbon sequestration potentials of certain wood rotting mushrooms. While this is a piece of our overall investigations in myco-restoration, it is designed to generate a stand alone paper.
We will run 7-8 species on a standardized wood substrate. Mushrooms identified as "brown rotters" will produce a compost rich in lignin- a recalcitrant form of carbon polysaccharide. "White rotters" will produce a compost rich in cellulose, a less carbon-dense material that in our previous study suggested the possibility of increasing the carbon density of the produced composts over natural soils.
DNA labeling will be used to track our species from pure dish culture to post decay compost.
We will need a semi-sterile, climate controlled facility for incubation that is free of other organisms or experiments.
This experiment is being conducted by non-profit organizations- Coalition for the Upper South Platte and Denver Botanic Garden
Endorsed by
This project promises will be looking at the carbon sequestration potential of post fungal decay for both brown and white rotters. It's the first step to designing a carbon offset protocol that quantifies the benefits of fungi rich produced soils as a method of combatting global warming. I cannot recommend the researchers enough!
Project Timeline
This experiment will begin in the Winter of 2022 and run through 2023, with replications is required. The final paper will be prepared for publication in Winter 2023 to Spring 2024.
Jul 27, 2022
Project Launched
Sep 10, 2022
Zoom type meeting with funders to kick off project and outline experimental design
Dec 10, 2022
Quarterly update meetings
Mar 11, 2023
Next Quarterly meet up
Meet the Team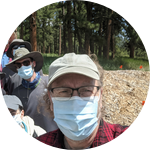 Jeff Ravage
North Fork Watershed Coordinator- Coalition for the Upper South Platte
Affiliates
Adjunct Resercher - Denver Botanic Gardens
View Profile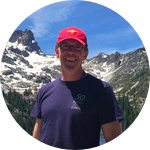 Andrew Wilson
Dr.
Affiliates
Denver Botanic Gardens
View Profile
Jeff Ravage
Jeffrey Ravage is a practicing forest manager and Naturalist in central Colorado. His work includes ecological mitigation, post-fire restoration, afforestation, myco-restoration and carbon protocol work. Mr. Ravage is an Adjunct researcher for the Sam Mitchell Herbarium of Fungi at the Denver Botanical Gardens. He is a member of the Mycological Society of America and the Colorado Mycological Society.
Andrew Wilson
I am the Assistant Curator of Mycology in the Sam Mitchel Herbarium of Fungi at Denver Botanic Gardens. I've been studying the biodiversity of macrofungi (mushrooms, corals, puffballs, and other 'fleshy' fungi) for nearly two decades. My expertise is in fungal systematics (mapping out relationships between fungi) and taxonomy (the classification and naming of organisms). I primarily use DNA sequence data to help me better understand fungal biodiversity and my current goal is to use my skills and expertise to better understand and document the diversity of macrofungi in Colorado and the greater Southern Rocky Mountain region.
Additional Information
This study will involve partnerships between The Coalition for the Upper South Platte, the Denver Botanic Gardens, Colorado State University Soil, Water and Plant testing lab and CQuestor analytics labs.
---
Project Backers
27

Backers

101%

Funded

$10,635

Total Donations

$393.89

Average Donation