About This Project
A major dose-limiting toxicity of some chemotherapeutics (like cisplatin) is nephrotoxicity, leading to acute kidney injury (AKI) in 30% of patients. The aim of my project is to develop a mouse model that recapitulates the dosing regimen humans receive in order to develop and test novel renoprotective agents. This is important as there are no therapeutic interventions for cisplatin-induced AKI, and no long-term studies on kidney function have been performed in mice treated with cisplatin.
Ask the Scientists
Join The Discussion
What is the context of this research?
Cisplatin is one of the most potent therapeutics available for the treatment of many solid tumor cancers. Its dose-limiting toxicity is nephrotoxicity leading to development of acute kidney injury (AKI) in 30% of patients. Long-term outcomes of AKI include an increased risk of mortality and a higher likelihood of developing chronic kidney disease (CKD). It is estimated that 900,000 patients who receive cisplatin have a 30 time higher risk of developing CKD in the long run. Currently, there are no FDA-approved agents to treat AKI or CKD. Thus, being able to study the progression of cisplatin-induced AKI to CKD in a mouse model would be greatly beneficial for the development of therapeutic agents. Unfortunately, no such model exists.
What is the significance of this project?
The standard mouse model of cisplatin-induced AKI consists of injecting mice once with a very high dose of the drug. While this dose is used to induce high levels of damage in the kidney, it DOES NOT recapitulate the dosing regimen humans receive. Patients receiving cisplatin will be administered multiple, low doses of the drug over an extended period of time to curtail the nephrotoxic effects of cisplatin. Furthermore, mice treated with the standard dosing model of cisplatin-induced AKI die within three days. Thus long-term studies on kidney function and outcomes can't be performed. We have developed a repeated, low-dose model of cisplatin-induced AKI that is more clinically relevant AND allows for long-term studies of the kidney, particularly the development of CKD.
What are the goals of the project?
We have optimized a repeated dosing model of cisplatin-induced AKI. We are now working to make this mouse model as physiologically relevant as possible. Our OVERALL goal is to study characteristics of patients receiving cisplatin treatment and how these characteristics may affect overall kidney outcomes, by incorporating comorbidities into our mouse model. These include looking at how advanced age and the presence of cancer in mice alters kidney outcomes. We know that during normal aging, kidney function declines and cancer is considered a disease of aging. Furthermore, cisplatin is only given to patients with cancer, so including the comorbidity is important for physiological relevance. This is my PhD project which I'm currently working on, and will be working on for the next 2 years.
Budget
Currently, I am working on a project to develop a better mouse model of cisplatin-induced AKI. I have found that mice that receive low-dose, repeated cisplatin (a similar dosing regimen to what humans receive) develop a fibrotic phenotype indicative of chronic kidney disease (CKD), suggesting targeting pathways of fibrosis may be key in development of therapeutic AKI/CKD agents.
I have been accepted to the 2016 Mouse Kidney Injury Workshop at Vanderbilt University, a prestigious program that focuses on teaching new techniques in kidney injury mouse research. Being able to attend this workshop would allow me to expand the scope of my current project, and I would learn skills and techniques that will be ESSENTIAL to my future career as a kidney researcher. The cost of the week long program is $950, but this does not include my hotel stay which I estimate to be another $500-$600.
Below is the link to the workshop's webpage:
Endorsed by
I am really excited that Cierra has received the opportunity to attend the Mouse Models in Kidney injury workshop at Vanderbilt University. I attended this workshop at the beginning of my graduate school career, and it gave me the opportunity to network with the world's foremost experts on acute kidney injury while gaining hands on experience. I think Cierra will benefit greatly from this workshop, as it allowed me to learn about all models of acute kidney injury, thereby opening new doors for my research,
This project has real potential to transform the way we study and in turn understand how cisplatin causes kidney injury in cancer patients. Any funding that is provided will go a long way for the development of the model and for the development of this outstanding student's career!!!
Meet the Team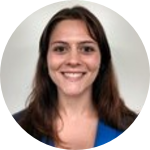 Cierra N. Sharp
PhD Graduate Student
Affiliates
University of Louisville, Department of Pharmacology and Toxicology
View Profile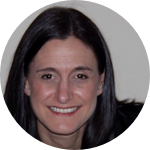 Leah Siskind
Associate Professor
Affiliates
Dept. of Pharmacology and Toxicology and the James Graham Brown Cancer Center at the University of Louisville
View Profile
Team Bio
The Siskind lab was established at The University of Louisville in 2013. The PI (Dr. Leah Siskind) has expertise in kidney research, particularly in kidney diseases associated with aging. Our team consists of a lab technician with decades of research experience, two graduate students and a post-doc with interests in kidney diseases, and a MD/PhD student whose project focuses on lung cancer. We are an energetic group that works hard, but also knows how to have fun as well.
Cierra N. Sharp
Bill Nye the Science Guy is the reason I am a scientist today. I was always the kid in class asking the "why" and "how" questions, so it was no surprise to my parents or teachers that science was always my favorite subject throughout school. During my undergraduate career at Transylvania University, I was inspired by my professors to pursue a career in research. I knew that I wanted to go into a field where I could participate in translational research and have a major impact on society, and that's why I chose the Pharmacology/Toxicology program at University of Louisville. During my time here I have developed a novel, more clinically relevant mouse model of cisplatin-induced nephrotoxicity that I believe has the potential to change the field of kidney research.
Leah Siskind
My doctoral research was funded in part by a NIH pre-doctoral fellowship and focused on characterizing
novel ion channels formed by the apoptotic sphingolipid ceramide, resulting in three first author publications and, in 2003, my doctoral degree. During my first post-doctoral fellowship at the University of Maryland (2003 to 2006), I acquired a solid foundation in
mitochondria bioenergetics and mitochondrial-mediated apoptosis. From 2007-2009, I trained in the laboratories of Drs. Lina Obeid and Yusuf Hannun at the Medical University of South Carolina (MUSC) in order to gain additional expertise in cellular and molecular biology and biochemistry of sphingolipids. In 2009, I was appointed as an Assistant Professor at MUSC and a Research
Health Scientist at the Ralph H. Johnson VA Medical Center. I received my first R01 from the NIH NIDDK in 2012 to study the role of sphingolipids in chemotherapy-induced acute kidney injury. In 2012, the MUSC Foundation recognized my potential for future achievement in academia and my productivity when they awarded me the Developing Scholars Award, the highest honor awarded at MUSC. In 2013, I relocated my laboratory to the University of Louisville where I was appointed as an Associate Professor in the Department of Pharmacology and Toxicology and the James Graham Brown Cancer Center. My laboratory aims to understand chemotherapy-induced acute kidney injury and the transition to chronic kidney disease as well as fundamental aspects of cancer development and metastasis. We aim to target this weakness of cancer cells to design better combinatorial cancer treatments whilst protecting the kidney from the long-term sequelae of current standard of care treatments. To this end, we combine our expertise at the biophysical, molecular, cellular, and animal level to accomplish our goals of translating our findings at the bench to the clinic.
---
Project Backers
16

Backers

100%

Funded

$1,000

Total Donations

$62.50

Average Donation