About This Project
The beautiful, yet endangered, great green macaw faces the loss of its habitat and the illegal pet trade. The small remnant population in Costa Rica, c.300 individuals, has not been assessed for any genetic problems. Feathers and feces will serve as DNA source to analyze the macaw's genetic status in the country for the first time. The generated information is expected to strengthen current, and design new, conservation and management actions aimed to better protect the species.
Ask the Scientists
Join The Discussion
What is the context of this research?
The great green macaw (Ara ambiguus) is a Neotropical bird species internationally listed as endangered. Anthropogenic activities such as deforestation and illegal pet trade, have significantly reduced its populations. In Costa Rica, its remaining population is composed of only around 300 individuals. Such reduction in population size, can lead to a variety of genetic problems, which can compromise the survival of the species in the long term. Although some research has been done regarding its ecology and demography, there is no information available about the population genetic status of the species in the wild. Thus, the lack of complete information can jeopardize its effective conservation and management in the long run.
What is the significance of this project?
Throughout its distribution range, there are information gaps for the great green macaw that traditional ecological approaches cannot fully explain. Therefore, this project intends to constitute the first effort to produce baseline information regarding the population genetic patterns of the macaw throughout its entire distribution. Also, the results obtained will help to better understand how human activities have affected the population health of the species. This, with the intention that the generated information will serve to evaluate and strengthen current conservation measures in the country, add new initiatives and create a framework in which different strategies can be prioritized to guarantee the protection of the species in the future.
What are the goals of the project?
I will walk through dense rainforests in search of macaw feathers and wait patiently below enormous trees for them to drop their feces so, there will be no need of capture or handling the birds to obtain samples. Funds will also enable extraction of DNA using commercial kits and the PCR amplification of 10 microsatellite markers. I will analyze the genetic variability, population structure, and inbreeding levels of wild macaws. I expect to send one or two manuscripts for publication in peer-reviewed scientific journals with the results of this project. Also, I will share the findings with local environmental authorities and other stakeholders, such as community leaders and NGOs related to the conservation of the great green macaw in Costa Rica.
Budget
We reach 100%!!! A BIG THANK YOU to all our backers. Hereinafter the extra funds received will be used to buy primers for sex identification of the macaws. Also, all the extra funds will be very useful to increase the number of analyzed samples.

Endorsed by
I totally support this very important genetics thesis project on an endangered Neotropical psittacine species. Ara ambiguus is understudied and this research is an important step to its conservation, as I believe it will uncover much more than is being proposed. This project will also prepare yet another Latin American scientist and conservation steward.
Project Timeline
May 29, 2017
Experiment project funding campaign starts
May 29, 2017
Project Launched
Jul 12, 2017
Experiment project funding campaign ends
Jul 24, 2017
Fieldwork and laboratory work begin
Oct 24, 2017
Fieldwork and laboratory work conclude
Meet the Team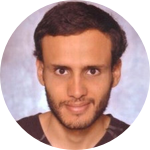 Hersson Ramírez Molina
MSc Candidate
Affiliates
Internation Institute on Wildlife Management and Conservation, National University of Costa Rica
View Profile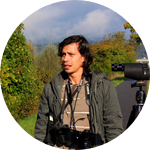 Otto Monge
Researcher and Lab Coordinator
Affiliates
Conservation Genetics Laboratory, University of Costa Rica
View Profile
Hersson Ramírez Molina
Hello! My name is Hersson Ramírez and I am a tropical biologist. I earned my B.Sc. degree in Tropical Biology at the Universidad Nacional de Costa Rica. My formation was focused in the study of tropical species and ecosystems. Also, the career has a strong emphasis on fieldwork. So, I was specially trained in sampling techniques and data collection methods. It was at this point that I took my first steps in genetics. Currently, I am pursuing a M.Sc. degree in wildlife management and conservation at the International Institute on Wildlife Conservation and Management. In this program, I enhanced my fieldwork experience by focusing on wildlife conservation and management and sharpened my capacities for biological, ecological and genetic data analysis. This is my thesis project that I hope to finance with your help.
Since I was a biology student, I have always been very interested in animal behavior and genetics. Especially, how these aspects can affect the conservation and management of a species. Because the birds have always been a personal passion, and specially parrots, I wanted to make a contribution to their conservation. And so, I decided to take on this project by getting involved with the Conservation Genetics Laboratory of the School of Biology at the Universidad de Costa Rica (UCR). There, researchers work on various conservation genetics and conservation medicine projects targeting different vertebrate taxa (including parrots!). I was welcomed to develop my thesis project there with the support and advice of experts in the field. Although the laboratory owns equipment for genetic analysis, there are some materials and reactives that I have to afford. I hope, with your kind help, to be able to carry out my project successfully!
Otto Monge
I was born in Costa Rica, a worldwide biodiversity hotspot, so my contact with nature has always been very close. I truly believe that there is nothing more rewarding than studying the many aspects surrounding living organisms. Birds, in particular, caught my attention deeply while carrying out field projects as an undergrad. From that point onwards, there is nothing that makes me happier than to be surrounded by birds in their natural environment, either as a scientist or as a bird observer and enthusiast.
In this project, I am acting as a supervisor for Hersson's master thesis. Just like his, my master's degree was focused on wildlife management and conservation. I consider myself capable of executing scientific studies on wildlife with the purpose of designing measures directed towards its conservation. When I was about to start my master's research project (the first conservation genetics work on a parrot species in Costa Rica), I was not aware of the importance of genetics. But working for six years now in a laboratory dedicated to conservation genetics has taught me the usefulness of molecular techniques to guide conservation efforts. Moreover, the first results from my investigation are being taken into consideration for the development of new local policies to better allocate resources for the conservation of the scarlet macaw. All of these is what I hope to transmit for the success of Hersson's project; another pioneer study, in Costa Rica and across the Neotropical region, since no information about the genetic patterns of the endangered great-green macaw exists.
Information regarding the scarlet macaw conservation genetics project, which I started, as well as additional publications can be found here.
---
Project Backers
57

Backers

102%

Funded

$3,654

Total Donations

$64.11

Average Donation