Ask the Scientists
Join The Discussion
What is the context of this research?
Humpback whales have been tracked around the world for decades through photo-identification, manually recognizing individuals by patterns on their tails. We developed automated image recognition for whale tails, and have now identified most individual whales in the North Pacific Ocean. Some of these whales have been seen hundreds of times over many years. This is the first time so much data has come together, a unique opportunity to explore potential relationships within a very important species that is still recovering from industrial whaling. If you go whale watching, you - and scientists - can learn *who* each whale is. With this project, we extend this power exploring relationships between whales.
What is the significance of this project?
Whales are ecosystem builders, top marine predators with critical roles in healthy oceans. In the 20th century, industrial whaling removed almost all large whales, across all species. After most whaling was banned, populations began recovering, but so few individuals were left that many populations may have a high proportion of young individuals. How has this affected their behavior and their culture? Humans have only recently begun to recognize that non-human animals have culture, and yet we have radically changed their environments and their population structures. By tracking individual relationships through space and time and across generations of humpback whales, we will be able to better understand -- and appreciate -- their roles in healthy ecosystems.
What are the goals of the project?
Our project goal is to connect relationships among whales in an explorable format. You - and scientists - will be able to track the relationships of each whale. We will use this information to better understand whale populations and culture, and with that, to see the impacts of changing oceans -- when a marine heat wave hits and causes a failure of a breeding season, for example, what impact does this have on the lives of whales?
To achieve this goal, we will:
- build relationship/social network tracking into the Happywhale database
- build queries to detect individual associations over time and space
- build functionality to display relationships accessible to site users (> 10,000 to date)
- mine data from research collaborators to establish relationships
Budget
Individual relationships software development

This will extend the powerful AI based image recognition software used to track individual humpback whales to identify and track relationships between individuals over space and time among 60,000 known individuals tracked for as much as 50 years.
Data mining for individual relationships

This will allow us to find and specify mother/calf relationships and repeated spatial associations within a dataset of 250,000 individually identified whale encounters
Stretch budget item: Visualization tools to explore relationships among whales: Science is more powerful when it is communicated; we will develop visualization tools to make relationships accessibly explorable for scientists and all users of the Happywhale platform
Stretch budget item: Application of social network tracking to species beyond Humpback Whales - system development: We will develop and apply this to other cetacean species for broader utility.
Endorsed by
HappyWhale has helped clarify questions of abundance, longevity and migratory destination by promoting the sharing of imagery among citizen scientists, researchers and whale watchers. The important next step is a better understanding of their cultural lives by incorporating mother-calf pairs and association data. I encourage you to support this project as this information will help illuminate their social lives which span ocean basins and perhaps lifetimes.
Through its development of a 100% accurate automated photo-matching algorithm, Happywhale has revolutionized work on individually identified humpback whales. It has rendered largely archaic the laborious, error-prone process of manual photo comparisons which for decades was the basis for much research into this species; and in doing so, it has made the long-standing goal of conducting global-scale investigations of whale movements and population structure an achievable reality at last.
Project Timeline
Upon funding, we aim to establish the system for tracking relationships between individuals and begin building by year's end, with implementation in early 2022. Once implemented, during spring and summer 2022 we will extract relationships based on mother/calf associations and spatial/temporal associations. We will collaborate with research colleagues to explore and report on defined relationships in the North Pacific Ocean, the population we know best, by the end of 2022.
Oct 04, 2021
Project Launched
Nov 30, 2021
Establish relationship tracking blueprint
Jan 31, 2022
Build and test software for relationship tracking
Mar 31, 2022
Implement software for relationship tracking into the Happywhale platform
Aug 31, 2022
Extract associations and relationships from existing data in the Happywhale platform
Meet the Team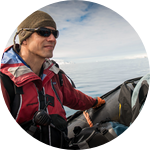 Ted Cheeseman
Director - Happywhale / PhD Candidate - Southern Cross University, Lismore, Australia
Affiliates
Happywhale, Santa Cruz, California and Marine Ecology Research Centre, Southern Cross University, Lismore, Australia
View Profile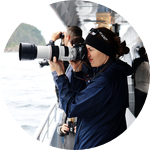 Erin Gless
Executive Director
Affiliates
Pacific Whale Watch Association
View Profile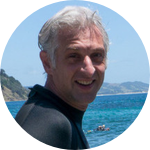 Ken Southerland
Chief Software Architect
Affiliates
Happywhale.com
View Profile
Team Bio
Happywhale's mission is to increase global understanding and caring for marine environments through creating high quality conservation science and education.
We aim to make it easy and rewarding for the public to participate in science. How? By building innovative tools to engage anyone interested in marine mammals and serve the research community with powerful collaborative tools.
Ted Cheeseman
I am ocean-bound for life, focused on whales as a PhD student studying Humpbacks. Most of my life has been committed to guiding expeditions around the world and in particular to Antarctica since 1994. For the last seven years I have been building the web platform Happywhale.com to track individual whales around the world, bringing data together from research collaborators and citizen science to better understand and protect oceans and their beautiful inhabitants.
Erin Gless
I've been drawn to all things aquatic for as long as I can remember. I hold a B.S. in Biology, Marine Emphasis from Western Washington University, along with a B.S. in Public Relations and B.A. in Spanish from the University of Miami. I have been part of the professional whale watching community since 2008, having worked as a marine naturalist and whale advocate in both Southern California and the Salish Sea (Washington and British Columbia). I have always been particularly interested in baleen whale species and for the last five years have been documenting humpback whale family and social interactions throughout inland BC and WA waters.
Ken Southerland
I have PhD in Aerospace Engineering from the University Of Michigan, but a long ago discovered love of computer programming led me through many adventures culminating in my latest, the development of happywhale.com. The last 7 years working with citizen scientists and developing a platform for their use has been by far the most rewarding work experience of my life. My love of nature goes deep, no pun intended, into the realm of these amazing mammals. What incredibly beautiful and intelligent creatures this earth has created.
Additional Information
Data and relationships established by this experiment will be accessible for exploration via the website Happywhale.com.
Happywhale is a research collaboration and citizen science web platform with a mission to increase global understanding and caring for marine environments through creating high quality conservation science and education. We aim to make it easy and rewarding for the public to participate in science. How? By building innovative tools to engage anyone interested in marine mammals and serve the research community with powerful collaborative tools.
We recently achieved a milestone in identifying more than half of living North Pacific humpback whales. This is all thanks to broad collaboration assisted with automated image recognition of individual whales. To date, the system has attracted about 10,000 image contributors who are able to follow 'their' whales, receiving notifications of identifications and ongoing matches found.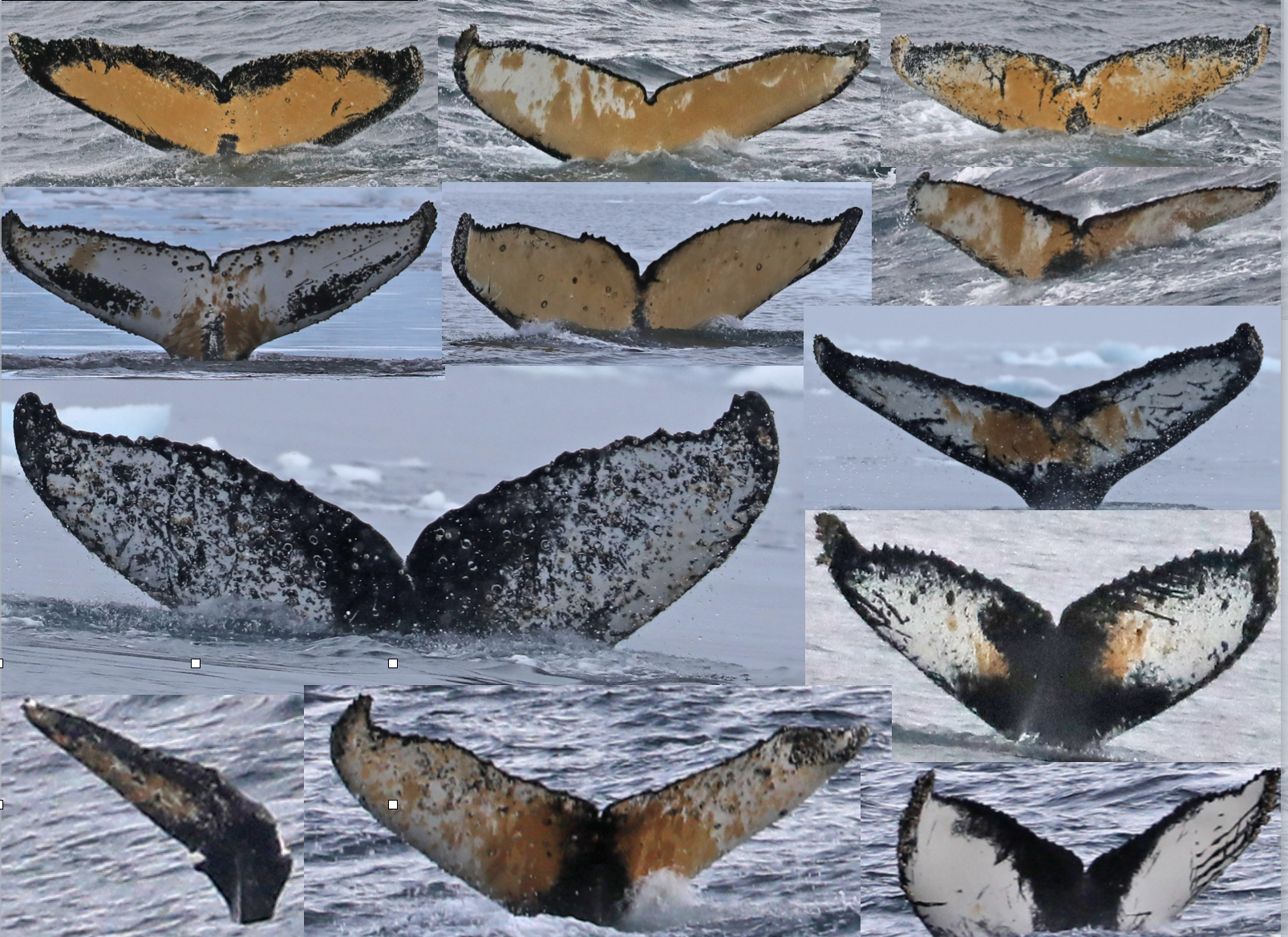 Humpback whales are individually recognizable by the underside of their tails, their "flukes", thanks to unique patterns and shape. We can tell every whale apart by automated image recognition, and with this project will extend this effort to understand social network dynamics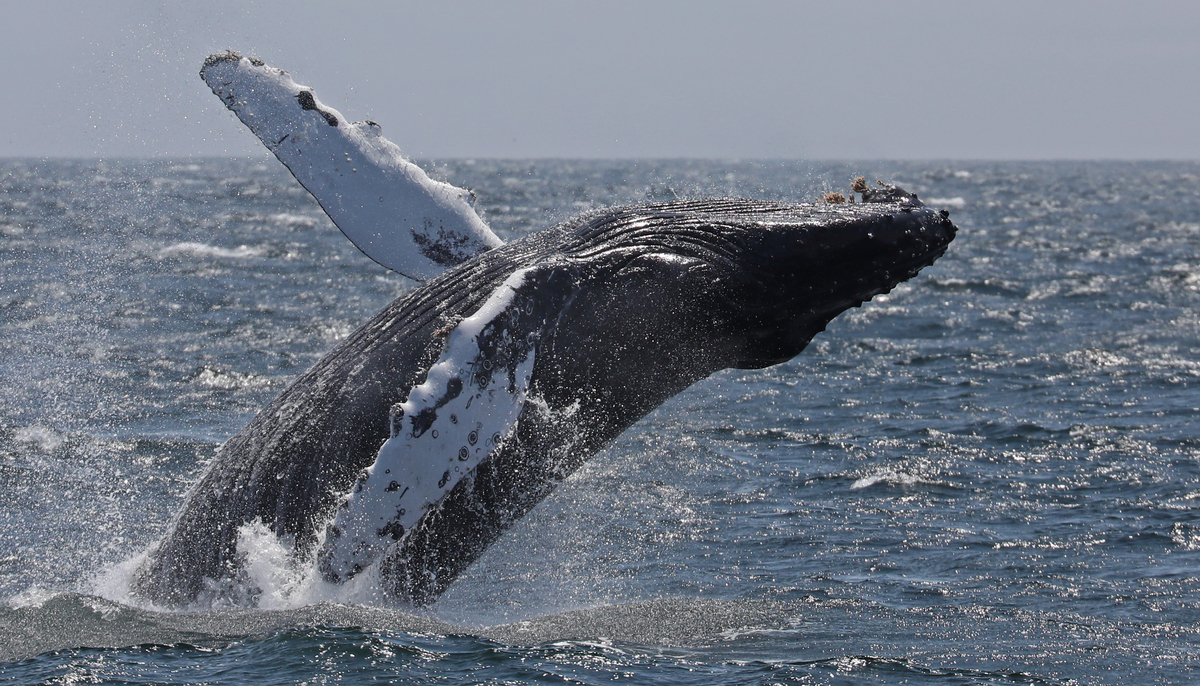 ---
Project Backers
103

Backers

225%

Funded

$22,505

Total Donations

$218.50

Average Donation