About This Project
It is estimated that up to 23% of schoolgirls miss school during their menstrual periods in Sierra Leone (Sommer et al, 2012). Lack of access to adequate and affordable menstrual hygiene products is one of the reasons for missing school. Through our field experiment in rural Sierra Leone, we will study the effects of providing reusable pads to school girls on objective outcomes (school attendance and participation) and subjective measures (competition and self-esteem).
Ask the Scientists
Join The Discussion
What is the context of this research?
In Sierra Leone, 20% of girls miss school because of menstruation and in Nepal and Afghanistan, 30% of girls miss school for the same reason (Sommer et al, 2012). In a study of 595 students in Ethiopia, 43% of surveyed students reported missing school during menstruation. Among that population, 39% reported they felt shame and were afraid of being teased by other students if they discovered they were menstruating (Tegagne and Sisay, 2014).
The returns of female education are high. An educated female has better opportunities in the labor market and are important catalysts for overall economic development (Duflo, 2012). Thus, missing school has severe negative consequences for girls outcomes.
What is the significance of this project?
The economic research on this topic is rather scarce, often with contradicting results. A 2009 study in Ghana provided menstrual pads to students for six months and found that attendance increased significantly: almost by 13% in rural areas and 98.4% of the girls reported that they were able to concentrate better in school (Scott et al, 2009). On the contrary, Oster and Thornton's (2011) study in urban Nepal reported little or no positive effect in support of the idea that menstrual product interventions might lead to increased school attendance. No one has tried to understand the effects of providing menstrual products to students in Sierra Leone. We expect the effect to be large and significant given previous qualitative studies on the prevalence of this problem.
What are the goals of the project?
The purpose of this study is to improve female development outcomes. Our hypothesis is that providing menstrual products to students will have a significant impact on school attainment, measured though self reported behavior and school records. We will also be conducting economic experiments to measure improvements in girls' self esteem, aspirations, confidence, and competitiveness. We will conduct a lab in the field experiment by randomly providing reusable menstrual pads to a group of 250 female students aged 13 - 20. To rigorously asses the causal impact of the intervention, a second group of 250 randomly selected girls of same ages will serve as our counterfactual. We will administer baseline and end line surveys to both groups.
Budget
We plan to test the provision of a relatively new menstruation technology: AFRIpads. AFRIpads are reusable sanitary pads made from high-performance textiles and manufactured in Uganda. They are cost-effective and provide excellent protection for 12+ months (menstrual cycles). AFRIpads have been shown to be an effective and well liked product in the region, and utilized with success in previous research studies.Purchasing the AFRIpads is largest item of our study budget. All the funds raised through this campaign will be allocated to acquiring the product, as we will be funding the rest of the project expenses through other grants. With the raised funds we expect to purchase 500 AFRIpad kits, to cover all the subjects in our treatment and control groups, along with shipping costs and a few additional kits as a buffer.
If we raise the new budget goal, we can purchase 375 more pads.This increases our sample size, and also lets us provide pads to the mothers of the girls.
Endorsed by
This is an extremely promising project aimed at measuring the effects of providing girls living in extreme resource scarcity with reusable menstrual pads. We already know from qualitative studies that the management of menstruation in certain cultures in a very difficult hurdle to overcome when girls are expected to go to school at ever increasing rates. The experiment is well designed, the instruments to measure subjective well-being, attendance, grades, after school activities well developed. The students team is phenomenally talented!
This is a very relevant project run by a great & skilled team. Although menstruation affects most women, girls in poor rural areas are disproportionately affected by it, especially when they don't have adequate menstrual products. Girls are often bullied, isolated & end up missing school. Access to affordable, effective & sustainable products may impact their wellbeing & education greatly, but evidence on this topic is scarce & non-conclusive. This experiment will bring light into a very important matter with incredibly promising results.
Project Timeline
The research study will last from May-December, 2018. The initial baseline data will be collected in June, and July. The end line data will be collected in December, 2018 and January, 2019.
Apr 26, 2018
Project Launched
Jun 17, 2018
Travel to Sierra Leone and Pilot in Freetown
Jul 15, 2018
Travel to Makeni and collect baseline data. Provide menstrual products.
Aug 15, 2018
Travel to Kenema and obtain baseline data. Provide menstrual products. 
Aug 20, 2018
Return to San Francisco, enter data and begin analysis. 
Meet the Team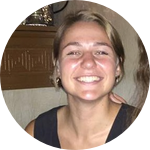 Madison Levine
Graduate Student
Affiliates
University of San Francisco-International and Development Economics Program
View Profile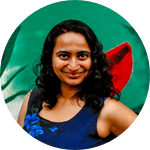 Ashwini Shridhar
Graduate Student
Affiliates
University of San Francisco- International and Development Economics Program.
View Profile
Madison Levine
Madison is a Masters student in International and Development Economics (IDEC) at University of San Francisco. She has a Bachelors degree in Economics from Saint Mary's College of California. Growing up she had noticed throughout the years how women have disadvantages, especially in regard to menstruation. She wants to be able to use her background in economics to push forth projects, such as the one her and her partner are currently attempting, that can positively impact people's lives all over the world using developmental theories.
Ashwini Shridhar
Ashwini is a Masters student in International and Development Economics. She grew up in Bangalore, India and is now hoping to use her unique perspective in working on projects that study topics often ignored by society. She is especially passionate about women's health and empowerment. She is also fascinated by the potential of behavioral economics in lending an insight into development theories. She has a Bachelor's degree in Economics from San Francisco State University and is currently pursuing her Master's degree at University of San Francisco.
Additional Information
The experiment will be conducted in several rural schools in two of the four provinces of Sierra Leone: Makeni (Northern Province) and Kenema (Eastern Province). We will administer surveys to both treatment and control groups, before and after the intervention.
Those girls in the control group will also receive the pads, but only at the end of the experiment. The study will be conducted from June to December, 2018. We will spend the first 3 months in the field collecting baseline data; end line data will be conducted at the end of the year.

---
Project Backers
75

Backers

105%

Funded

$4,233

Total Donations

$56.44

Average Donation