About This Project
In the United States, 1 child dies of injuries sustained during farm work every 3 days. Protective social policies could reduce the incidence of these injuries and improve the health of over 700,000 child farmworkers, largely from low-income families. Using an innovative systems-change approach, we will work alongside community partners in the Midwest to study the health impacts of occupational hazards on child farmworkers and develop sustainable policies to protect them.
Ask the Scientists
Join The Discussion
What is the context of this research?
The US agricultural sector is the second largest in the world, and employs 2 million farmworkers. 75% of farmworkers live below the poverty line and half are undocumented, often encountering low wages and unsafe work conditions for fear of immigration enforcement. These effects are compounded for children of farmworker families, who are often farmworkers themselves. Every day, thirty-three children are injured while working on farms, and 1 child dies from such incidents every 3 days - a likely underestimate, as 80% of these injuries are unreported. Our Translating Evidence to Care for Child Farmworkers project seeks to bring attention to such occupational hazards by advancing injury prevention and child labor policies, particularly in Illinois, as an approach to improving health outcomes.
What is the significance of this project?
We know there are community advocates and legislators dedicated to the well-being of farmworker families. However, the law determines the conditions of child farm work, and the legal protections have not been reviewed in over three decades. Using complex systems research methods, we will work with stakeholders to contextualize their understanding of occupational hazards on farms, drivers of child farm work, and leverage points for policy change. This is pertinent as there have been several legislative efforts related to child farm labor, including bills from the 117th United States Congress, reflecting a need for long-term solutions. Harnessing system perspectives is critical to sustainable social policymaking and securing the health of child farmworkers.
What are the goals of the project?
Complex systems research methods are successful in agriculture, urban health, and interconnected domains such as food security. We will examine the health impacts of occupational hazards among child farmworkers on US farms using a rapid review. Next, we will partner with legislators, non-profits and allied organizations to identify leverage points for policy reform. Then, we will build Causal Loop Diagrams (CLDs) with stakeholders that will be presented for clarification and language-checking, then synthesized with the rapid review to inform policy recommendations. Our goal is to speed up the translation from research to policy and ultimately uncover innovative community-centered solutions, laying the foundation for occupational health policy in other states.
Budget
The proposed budget for this experiment is $5,464 (including experiment.com fees). As complex systems researchers, it is paramount that we include all voices germane to our research question, regardless of transportation or technology access. Our stakeholders are dispersed across four states, incurring fuel costs for those with in-person meeting needs. They provide critical community-based perspectives for synthesis with our literature review. We are entirely self-funded. While we leverage access to literary databases via our university affiliation, there remains an additional funding need for software subscriptions and computer hardware key to performing the proposed analyses. Policy recommendations will be disseminated as e-publications and color printed booklets for stakeholders and partners. Finally, although we intend to apply for waivers, many peer-reviewed publications incur Article Publishing Charges per submission.
Endorsed by
The researchers are implementing a novel methodological approach to providing critical solutions to health disparities among child farmworkers. Although contextualised to the US, this evidence-based policy approach will enrich the global literature on agricultural practises, policies and legislations, providing a much needed framework for understanding community perspectives of child labour in farm setting. This project is timely, and I believe the research team has the temerity and capacity to deliver.
It is with great pride that I endorse Ebuwa and Julian, two outstanding researchers who embody the mission of the Brown School with their dedication to equity and impact. Their research pertaining to the intersection of child health and wellbeing and occupational hazards in the agricultural sector, shines a light on the health disparities that child farmworkers endure each day. This innovative project provides an excellent opportunity to advance legislation and create protective barriers for vulnerable children in the United States.
I am pleased to endorse Ebuwa and Julian's exciting project. Their approach of combining community based system dynamics approaches with rapid evidence review creates a compelling dialogue between empirical literature, policy processes, and the professional and lived experience of folks working on the ground to create change for child farmworkers. This project has the potential to yield interesting methodological contributions to the application of complex systems approaches to policy and advocacy work, and I am excited to see where it goes.
Project Timeline
Between July 31st (the end of our fundraising campaign) and August 16th (2021), we will complete the development of Causal Loop Diagrams (CLDs). Between August 16th and 23rd, we will refine CLDs with stakeholders and begin abstracting themes to support our rapid review findings. On September 13th, we aim to publish a draft summary of our results.
Jun 25, 2021
Campaign launch
Jun 25, 2021
Project Launched
Jul 31, 2021
Complete funding
Aug 16, 2021
Complete data collection
Aug 23, 2021
Complete data analysis
Meet the Team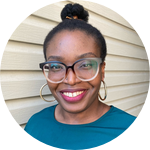 Ebuwa Evbuoma (She/Her)
Master of Public Health and Master of Social Policy candidate
Affiliates
Brown School at Washington University in St. Louis, Clinton Global Initiative University
View Profile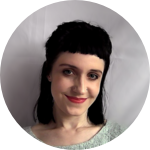 Julian Schriedel (She/Her)
Master of Social Work and Master of Social Policy candidate
Affiliates
Brown School at Washington University in St. Louis, Clinton Global Initiative University
View Profile
Team Bio
We are a team of researchers passionate about tackling health disparities for child farmworkers in US settings. Through the Translating Evidence to Care for Child Farmworkers project, we study how the combination of a rapid review with complex systems research, in this instance, community-based system dynamics, can inform social policies and reduce occupational hazards for child farmworkers.
Ebuwa Evbuoma (She/Her)
Ebuwa is a Master's Research Fellow and dual degree candidate in the Master of Public Health and Master of Social Policy programs at the Brown School at Washington University in St. Louis (WUSTL), supporting domestic and international public health and policy research with the Social System Design Lab and Prevention Research Center. Believing health to be a human right, her research interests are in the application of complex systems approaches to policies and partnerships which secure good health for all, particularly in low-resource settings.
In her capacity as a 2021 Fellow of the Clinton Global Initiative University, she leads the Translating Evidence to Care for Child Farmworkers project, managing project deliverables, building rapid review frameworks, designing and implementing research tools, developing key partnerships and co-authoring technical products.
Additionally, this summer, Ebuwa lends expertise with MedAditus, a non-profit advancing access to essential medicines, by developing evidence-driven benchmarks, analyzing health policies and operational models in a dozen sub-Saharan African countries, leveraging mixed-methods research and robust industry frameworks to inform partnership strategy and finance in-country operations.
Six years ago, she transitioned from clinical medical practice in Nigeria and has since amassed progressive research and policy experience in environmental health, agriculture, global health security and health systems strengthening programs with public-private partnerships, local and international nonprofits. She is an alumna of the Global Health Corps Fellowship, which mobilizes young global health leaders to advance health equity, and has held multiple leadership positions within and without WUSTL. She is a Brown School Peer Mentor and also co-chairs the Cells to Society Journal Club, which supports technical writing and technical presentation with Masters-level graduate students using peer-review methods.
Julian Schriedel (She/Her)
Julian Schriedel is a Research Assistant for the Social Policy Institute at Washington University in St. Louis, an intern for the St. Louis Regional Data Alliance (RDA), and a Fellow with the Clinton Global Initiative University. As a Fellow, Julian assists her colleague Ebuwa with the Translating Evidence to Care for Child Farmworkers project. She is responsible for reviewing literature, designing and implementing research tools, and tracking child farmworker legislation. Ebuwa and Julian intend to publish a manuscript of their findings and provide policy recommendations to practitioners.
Julian has a B.Sc. in Environmental Science from Saint Louis University and an MSW/MSP from the Brown School of Social Work at Washington University in St. Louis. Julian has an academic background in soil ecology and agriculture, social policy advocacy and reform, community-based system dynamics, and community social and economic development.
A St. Louis native, Julian has worked with nonprofits in the St. Louis community for almost 10 years in the areas of mental health, intimate partner violence, conservation, disaster response, and youth services. This summer, Julian is excited to be interning with the RDA, an organization dedicated to building shared data networks to better inform service providers, helping to design a local data infrastructure. Last summer, she enjoyed tracking state and local policy with the St. Louis County Executive's Office as a Policy Intern. Julian completed two terms of service with AmeriCorps St. Louis Emergency Response Team (ERT) where she deployed to multiple tornados in Missouri and worked alongside the Missouri Department of Conservation, Department of Natural Resources, US Forest Service, Great Rivers Greenway, Forest Park Forever, and many other environmental conservation agencies. In 2015, Julian worked as a tree-planter for 3 months in Ontario, Canada replanting logging sites; this led her to pursue the same work in Australia in 2016.
Additional Information
About the Intersectional Scientific Method
Embodied Observation & Embedded Context
"I went out there for three weeks, and I wasn't supposed to work. I was on medical observation and in pain, but if I told him he [would have] fired me. That's how it goes when you're Mexican and your boss is Anglo."
Excerpts from Angela Hernandez' interview with Shedra A. Snipes for a 2017 peer-reviewed article on the impact of racism on farmwork in US settings.
Angela's story is representative of experiences of farmwork. Majority of hired farmworkers in the US identify as Hispanic, and the oppressive system of racism fuels low wages and unsafe working conditions. In the Fall of 2020, during a Community Based System Dynamics course, Ebuwa worked with Dr. Devon Payne-Sturges, project sponsor representing the Marylanders for Food and Farm Workers, a community-based coalition, to apply complex systems research methods to protective COVID-19 policies for farmworkers.
Ebuwa continues to learn about the diversity of stakeholders in farm work, and the complexity of problems; those which receive attention, and those that do not. For instance, there are grants and units within the US Department of Education dedicated to educational attainment for child farmworkers; however, this funding and research lacks a preventative emphasis on occupational hazards and systems of oppression. Further, there is a contrast between farming practices in the US and Nigeria, particularly the norms surrounding child participation in farm work. This has sparked research questions: "what health impacts result from occupational hazards on farms? What systems determine the experiences of farmworkers?", and prompted our application into the Clinton Global Initiative University Fellowship.
Collective Impact
Our combination of a rapid literature review with complex systems research provides not only the landscape of peer-reviewed literature, but the perspectives of stakeholders otherwise left out of the conversation (see lab note entitled, "Complex Systems Research for Policy Innovation"). The costs of potential harm and trauma to child farmworkers caused by direct research methods outweigh the benefits. Instead, we are reaching out to community advocates who have decades of experience working with farmworker families in direct programs, research and advocacy contexts. It is our hope to coalesce both forms of knowledge and offer a policy path to improving health for child farmworkers, one which centers their experiences.
---
Project Backers
57

Backers

111%

Funded

$6,067

Total Donations

$106.44

Average Donation