About This Project
We seek to determine the environmental factors that make turtles susceptible to viral infection. This project will focus on box turtles (Terrapene carolina) and red-eared sliders (Trachemys scripta). Infection from terrapene herpesvirus 1 (TerHV1) will be compared to levels of habitat degradation and overall stress, to help inform conservation strategies. We hypothesize that the moisture level and temperature of the environment will have a significant impact on the virus transmission.
Ask the Scientists
Join The Discussion
What is the context of this research?
Though they perform valuable ecosystem functions--including seed dispersal and nutrient cycling--more than half of all turtle species are threatened with extinction. In some populations, the rate of infection from the virus is over 50%. The virus increases the mortality in turtle populations. This study will investigate two species of turtle--one on land, another primarily aquatic--to determine if similar factors impact different turtle species. By sampling various populations, we will analyze habitat quality and search for herpesvirus infection through polymerase chain reaction (PCR). We chose this family of viruses because they are widespread and known to cause health problems in turtles while also not transmissible to humans.

What is the significance of this project?
Primary threats to turtle populations in North America are habitat deterioration and disease. This project will analyze possible connections between these two causes of turtle decline, especially whether turtles from degraded habitats are more susceptible to disease. Because herpesviruses are widespread, infect external body parts, and are detectable through non-invasive skin swabs, they will be our focus, although data that we gather may apply to other viral diseases. Information gained through this research may determine if turtle populations suffer from a combination of environmental stress and disease, results will help inform turtle conservation measures--especially which environmental factors are most effective in disease resistance.

What are the goals of the project?
By sampling turtles in both wild and semi-wild settings, we will investigate connections between herpesvirus infection and habitats where these turtles live. Our work with box turtles will focus on individuals that are kept in semi-captive, outdoor enclosures, to explore the means of viral transmission among populations--particularly the age when transmission may occur, and the varieties of herpesvirus that are present. For red-eared sliders, a widespread (and invasive) species, we will investigate parameters such as water quality, human activity, and aquatic vegetation to seek connections between environmental variables and infection rates, as well as overall health. Our results will be shared at scientific conferences, in order to promote turtle conservation.
Budget
The budget for this experiment will provide the equipment necessary for genetic analysis and virus detection from non-invasive skin swabs on turtles. Other components of this experiment, such as habitat analysis, will not incur additional costs.
The $1487 total will be used for genetic analysis of approximately 250 collected samples. The DNA extraction and isolation materials will cost $722, PCR primers and reagents will cost $270, and gene sequencing will cost $495.

Endorsed by
I am really excited to see this project progress. Alex and Amelia have been working hard to develop a controlled procedure to analytically evaluate this novel topic.
I cannot wait to see where this project goes!
Project Timeline
In September of 2019, we began taking the dimensions, and saliva samples of over 30 semi-captive box turtles. The saliva samples are frozen and will be kept for the genetic analysis. The experiment requires 250 wild turtles tested for the statistical analysis show reliable results. Beginning of 2020 we will start the genetic analysis. The DNA is extracted from the saliva samples, and a PCR procedure is conducted using viral primers. Finally, the viral gene is sequenced.
Oct 15, 2019
30 turtles swabbed
Dec 05, 2019
Start genetic analysis
Jan 22, 2020
Project Launched
Apr 01, 2021
The statistical analysis gives results that relate to the hypothesis and that we can share.
Meet the Team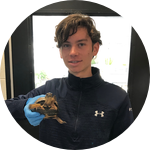 Alexandre Borentain
Affiliates
Princeton High School
View Profile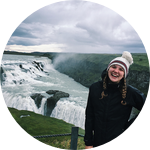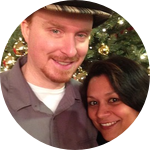 Mark Eastburn
Science Teacher
Affiliates
Princeton High School
View Profile
Alexandre Borentain
My name is Alexandre Borentain, I am a student at Princeton High School working on virology in turtles.
I have been studying turtle virology for over a year now and it has become a great interest for me. I have written a review article about sea turtle viruses which initiated me to the topic of turtle and virology. Not long after this review article, I participated in the WSSP (Waksman Student Scholars Program) at Rutgers University. In this program I participated in genetic study of a duckweed gene that codes for a protein involved in photosynthesis. The procedure included PCR, gene electrophoresis, gene sequencing and analysis. All of these procedures will be used in my current experiment on turtle herpesviruses.
My turtle virology experiment not only investigates the genetic aspect of the virus, it also has multiple environmental variables, and a large part of the research will be done in the turtles' natural habitat.
The final goal in the following years is to discover a pattern of viral transmission in turtles that could then be translated to other species and viruses.
Amelia Emison
I'm Amelia Emison and I'm a student at Princeton High School participating in their research program. I'm currently working with turtle virology which is relatively new to me but the genetics and PCR testing is something I've had plenty of experience with. I participated in the WSSP (Waksman Student Scholars Program) at Rutgers University. In this program, I was initiated to genetic study, in this case, the study of a duckweed gene coding for a protein involved in photosynthesis. The procedure included PCR, gene electrophoresis, gene sequencing and analysis.
I'm super excited to be working with turtles and with virology as both interest me greatly. My other interests include sustainable living, memory in Alzheimer's patients, pharmaceutical molecule design, and all aspects of genetics.
Mark Eastburn
As a science teacher and children's book author, I continue to be fascinated by all the ways that nature can surprise. The 2009 discovery of Bagheera kiplingi--the world's first predominantly vegetarian spider--was no exception, and I have been searching for this amazing little creature since 2012. This journey has led me to Mexico, Costa Rica, and finally to Panama, where I served in the Peace Corps from 1999-2001. While continuing my research, I hope to find new surprises along the way!

On a personal note, sustainability has always been a major concern of mine, whether while I'm teaching soil conservation and iguana ranching practices in rural Panama or sharing the promise of entomophagy (insect eating) to students as an alternative protein source for our growing human population. Vegetarian spiders can provide excellent role models for our own species, forgoing excessive meat consumption and relying more on plant material to meet their food needs, while simultaneously becoming less aggressive and more tolerant towards one another as they settle into their new lifestyle.

Always seeking to build technology skills, I also plan to use my experiences with arthropods to develop new insights into the algorithms that may drive spider behavior, as well as how nature's most successful animal phylum (Arthropoda) could be replicated in future generations of micromachines.
---
Project Backers
21

Backers

118%

Funded

$1,769

Total Donations

$37.00

Average Donation