About This Project
The Poor Knights Islands, New Zealand reef communities have been exposed to warmer than average temperatures over the past 30 years. Dramatic changes in temperature stress coral, making them more susceptible to diseases and invasive species. The goal of this project is to identify the coral, diseases and invasive species present and the maturity stages at sites throughout the Islands. This will allow us to add knowledge about the state of the reef and compare them to other global ecosystems.
Ask the Scientists
Join The Discussion
What is the context of this research?
The purpose of this study centers on the coral community around the Poor Knights Islands, located off New Zealand. Situated just south of the Indo-Pacific warm pool, this community has been exposed to warmer than average temperatures over the past 30 years (Xie et al 2014). Dramatic changes in water temperature stresses coral, making them more susceptible to disease and invasive species (Richards 2015). Under ideal conditions, reef communities gradually accumulate species, reaching a peak in species diversity before becoming dominated by one or a few species (Karlson 1999). This makes the coral community off the Poor Knights Islands, New Zealand ideal for studying the role of climate driven forces on dominant reef species.
What is the significance of this project?
The task of identifying each global reef community, as well as how each has reacted to changing oceanic climates, cannot be completed by a single scientist or research group. This project aims to identify the reef communities and their species composition located in the Poor Knights Island Marine Reserve, New Zealand. The findings from this project can be used to fill a gap in knowledge regarding the single global reef community. In addition, the findings can be used by the local indigenous community. Knowing how reef communities are being impacted by changing oceanic conditions or human influence can lead to local community involvement to make better, more informed decisions on how to manage local natural resources (e.g. fishing/over-fishing, coral export for aquariums and fashion).
What are the goals of the project?
The goal of this project is to identify the coral species present at sites throughout the Poor Knights Island Marine Reserve. To do this, a small group of researchers are planning to travel to New Zealand and evaluate the colonies. A visual survey will be used to create rapid estimates of relative abundances and species identification of the reef communities. 360° cameras will be set up around the survey area to record video for additional view points for supplemental data, including; permanent record of diving conditions, fish, invertebrates, and benthic environmental conditions.
Having already started work on this project, the funds will be used to purchase research equipment and cover travel expenses in February 2018.

Budget
These items are fundamental to completing my research project. The cost of travel to New Zealand is the largest expense. Much of this research will be done underwater, so quality underwater lights, camera and note-taking tools are also imperative. I plan to work with my local SCUBA shop for practice dives and project run-throughs in a controlled environment. These run-throughs will allow me to work out issues with the research design before traveling to New Zealand. The dive shop in New Zealand is important to our success for traveling to diving locations around Poor Knights Islands and supplying SCUBA equipment. The goal is to travel to New Zealand in February 2018 and publish the results during Summer 2018. This funding is part of a larger project submitted to the Early Career National Geographic Grant and fills the gaps to make this research successful. The larger project includes the use of virtual reality in the production of educational videos.
Endorsed by
I am pleased to endorse Katherine Crabill's project on the study of reef communities off the coast of Poor Knights Islands. I believe her research will inform multiple communities on the current state of these communities, their likely future, and the likely future for similar communities throughout the world. Finally, her use of 360 cameras and expected virtual reality products will provide learners with a novel method for introduction into the world of oceanography.
I wholeheartedly endorse this project, as it aims to collect vital data on some of the ocean's most vulnerable ecosystems. Characterizing species composition and structure of these reefs will allow the researchers to document changes to them while the oceans are experiencing unprecedented rates of warming. The introduction of new underwater technologies to collect data are exciting and novel. I have dove with Katherine and know that she is well suited for the task. I will be eagerly waiting to read about their pilot field season!
Project Timeline
This project runs from Fall 2017 to Summer 2018. Review of literature was completed in 2017 with expectation to complete data collection in February 2018. Analysis should be completed by the end of June with presentation of results by July 2018 and publication in a peer-reviewed journal.
Nov 29, 2017
Literature Review
Jan 01, 2018
Project Launched
Feb 12, 2018
Travel to New Zealand and Poor Knights Islands
Feb 16, 2018
Dive and collect data
Feb 21, 2018
Return from New Zealand
Meet the Team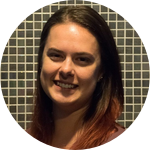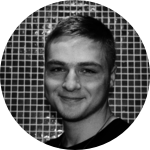 Dakota Brown
Student, Researcher, and Aspiring PhD
Affiliates
STEM-VRSE
View Profile
Katherine Crabill
I am a specialist in teaching and conducting research in the physical sciences. I obtained my MS in Oceanography in 2017 from Texas A&M University, I taught undergraduate oceanography courses, and managed several physical science laboratories and assisted graduate students in research and presentations. My current research interests combine studies of the physical world and the influence of virtual reality to further knowledge and understanding for consumers of research.
Dakota Brown
I am an undergraduate student at Texas A&M University who has fallen in love with studying people and technology. My focus is how the two can be intertwined together, therefore my research has led me through the fields of human cognition and emerging technologies.
As for the science, I care about how people grow to understand, use, and learn from whatever piece of technology they may be using, currently, virtual reality(VR). Virtual reality is here, and its' exciting, but there is still so much to learn about the potential impact VR can have on society as a whole and each of us as individuals.
What drove me to experiment.com is that through my research and projects I have found on this platform, I've learned that science is inherently social but not always treated as such. I strive to share my research and everything I learn with anyone who is interested. This includes the daily updates from Instagram and Facebook, vlogs, science blogs, and ultimately academic articles. My projects on here will be no different. I believe the better you understand and relate to the researcher, the larger the impact that research will have.
---
Project Backers
24

Backers

100%

Funded

$4,624

Total Donations

$192.67

Average Donation