About This Project
Many people living in or near large cities are subject to poor air quality. Cities like Detroit are among the top ten most polluted in the USA with respect to particulate matter and ozone. The focus of this project is the development of a gas sensor array that will measures toxic gases. We will attach the array to a commercial "drone" to build vertical atmospheric profiles of pollution in the urban area surrounding Detroit, Michigan.
Ask the Scientists
Join The Discussion
What is the context of this research?
Our ability to measure the concentration of ozone and other pollutants in cities is limited as we continue to rely on static, ground based sensors, but we know that these toxic gases have significant vertical profiles. Balloons and light aircraft can reach such low altitudes, but cost several thousand dollars to deploy.
New technologies such as low cost commercial micro-sensors that interface with the "Arduino" micro-controller offer the ability to measure important pollutants like ozone with similar resolution and detection limit as those previously available, but at a fraction of the cost and power demands. Similarly the availability of unmanned aerial vehicles (UAVs) or "drones" for commercial and recreational use now exists at costs that make them more accessible to the average user.
What is the significance of this project?
Nearly half of Americans live in areas with "unhealthy" levels of ozone pollution. Data from the American Lung Association shows exposure to ozone causes irritation of the respiratory system, reduced lung function, aggravation of asthma, and is implicated in premature death. The EPA regulates ozone and states that 'moderate' ozone is above 50 parts per billion. However, this level may be too high and need further regulation in the future.
Studies show ozone across the USA will become far more difficult to keep in check as temperatures rise due to climate change. Studies show that Americans face the risk of a 70% increase in unhealthy summertime ozone events by 2050. Clearly, we need to measure and carefully track changes to this harmful gas now, and in the future.

What are the goals of the project?
The focus of this research is twofold. First, the development of a sensor array that utilizes low power and weight demands, while maintaining low detection limits for ozone and possibly, ozone precursor molecules. The first phase work will focus on purchasing sensors and interfacing them to an "Arduino" microcontroller.
Detection limits will be verified by intercomparison between the new system and an existing ground based ozone-measuring device used by our group. After proof of concept is successful, we will fit the array to a pre-selected commercial UAV or "drone" that can withstand both the power demands and payloads needed to accomplishing the project goals. We will then measure vertical ozone profiles in order to fully understand its three dimensional distribution in our local area.
Budget
Right now, we are seeking funds to prove this concept. Although we can make measurements of this type using traditional ground bases sensors, the use of the technology such as drones combined the micro-sensor arrays and single board computers to sample in three dimensions is new. With your help, the single board computer and sensors will purchased and tested on the ground and then, mounted onto the drone. If we can show that this platform can produce good data, we hope to continue the project and seek more traditional review sources to continue into the future.
Meet the Team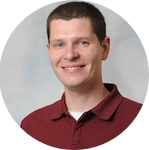 Gavin Edwards
Associate Professor
Affiliates
Eastern Michigan Univeristy
View Profile
Team Bio
Gavin D. Edwards (right) was born in South Wales, UK. He received his PhD in Atmospheric Chemistry from the University of Leicester, UK and completed postdoctoral research work at the National Center for Atmospheric Research (NCAR) and Purdue University. He is now an Associate Professor in the Department of Chemistry, Eastern Michigan University. His research group measures both air quality, and the factors that influence it. Dr Edwards and his group are passionate about analyzing the quality of the air we as citizens are exposed to, both in the Detroit urban corridor, and around the state of Michigan. This project will build on our groups ongoing efforts to build long term data-sets on how ozone and other gases are changing in concentration due to climate change, legislative policies and other factors.
Christopher Haskin (left) is a native Michigander and a Ronald E. McNair Scholar. Chris was recently named "McNair Scholar of the Year 2014-15". Chris graduated from Eastern Michigan University in 2014 with a BS in Chemistry and he has returned to Eastern to pursue his MS in Atmospheric Chemistry. Chris has a passion for electronics and radio controlled vehicles and this project will serve both these interests as well his love of chemistry too! The research done in this project will serve as the backbone of his Masters Degree thesis.
Additional Information
Plumes of toxic gases can transport these molecules many miles from the source and can impact air quality far from these sources. Also, plumes have significant vertical as well as horizontal components that need to be investigated to full quantify their effects.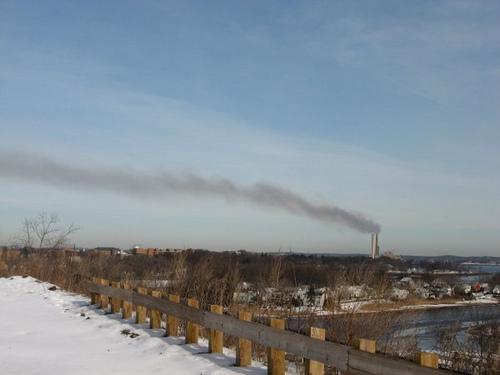 Recently, small Unmanned Aerial Vehicles (UAVs) or "drones" that are able to carry small payloads have been coming to the commercial market. We hope to use a drone such as this one in this project, where the GoPro camera seen below will be replaced by an air pollution monitoring array.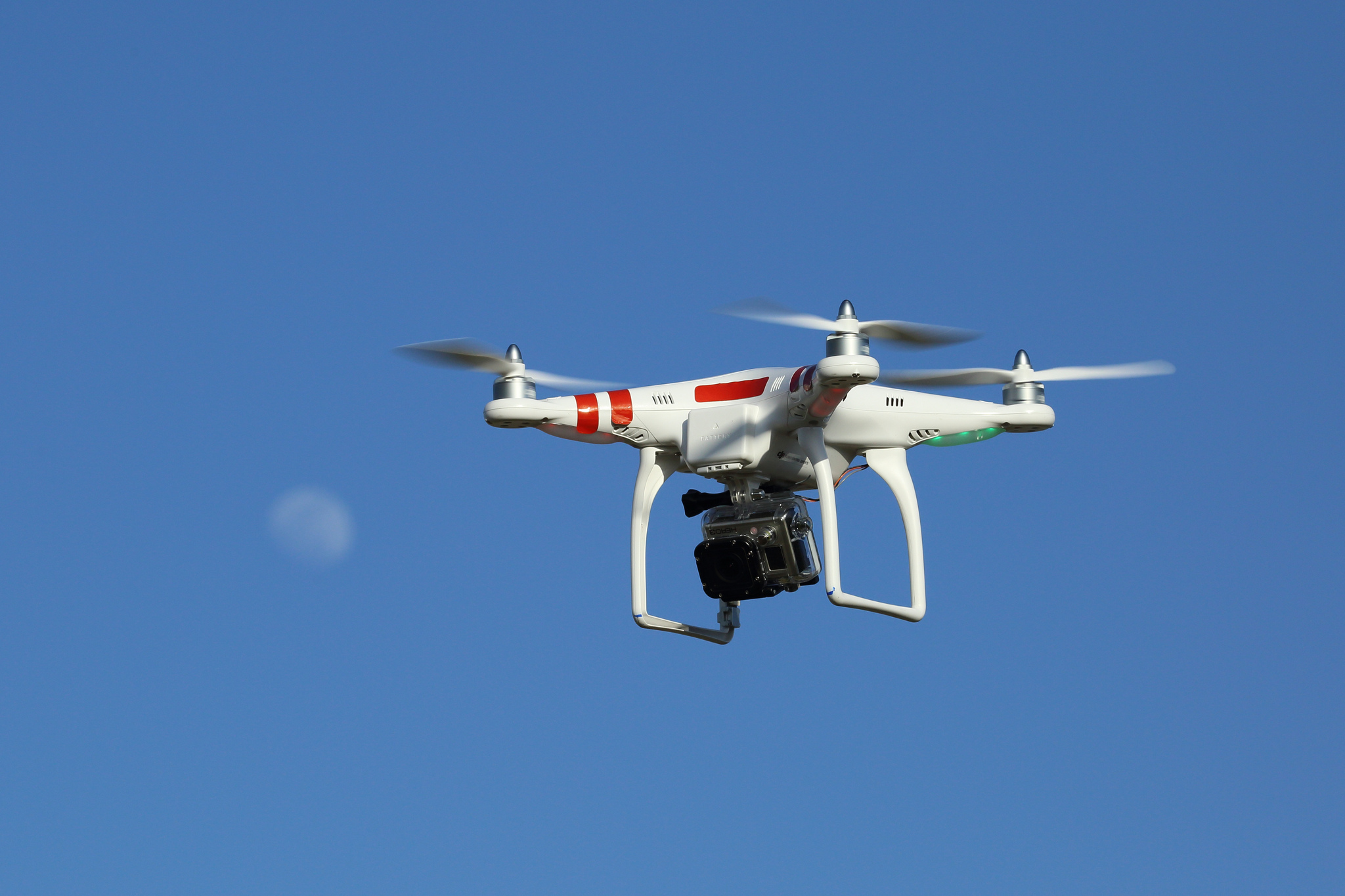 Below is an aerial view of EMU campus taken by drone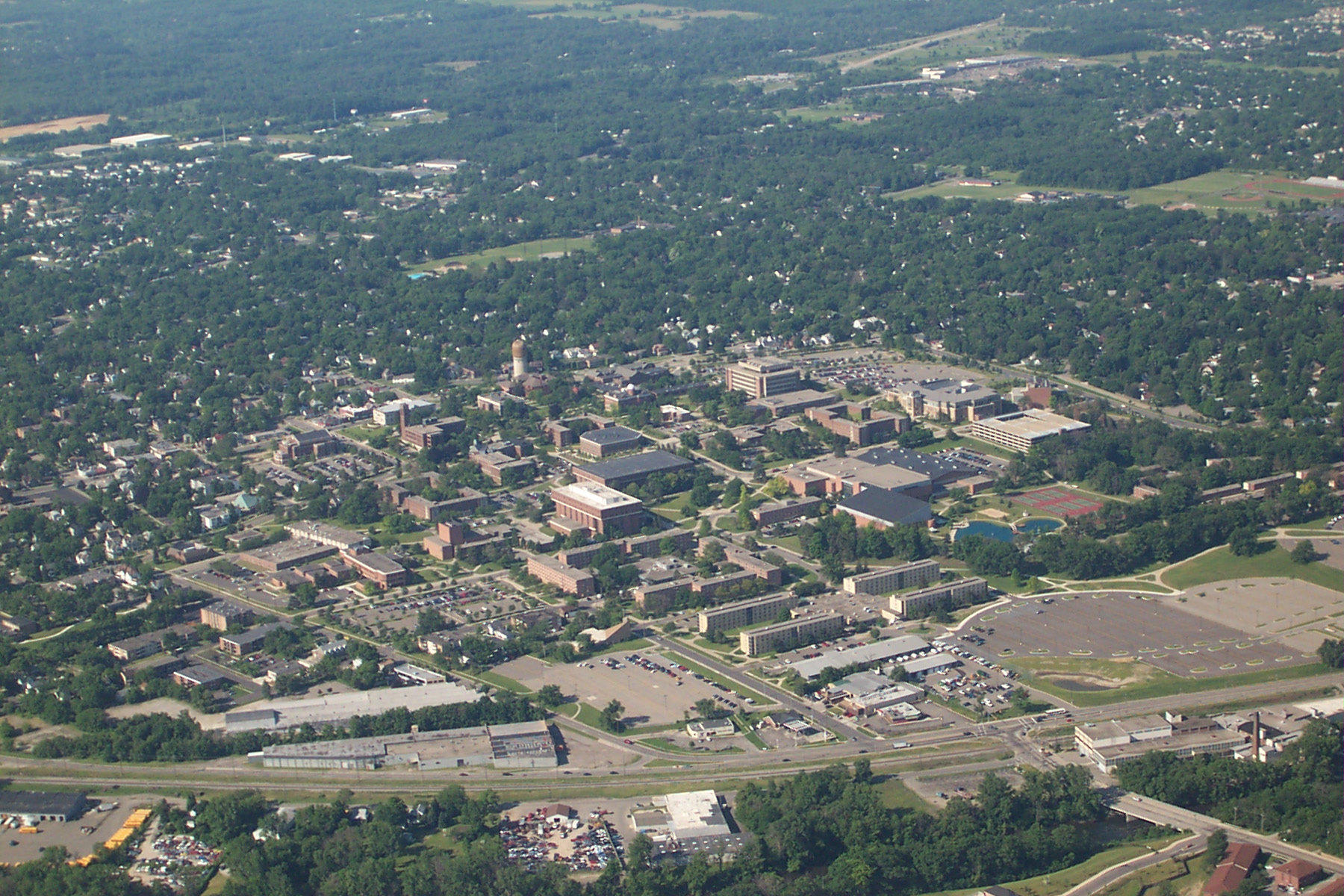 Before deployment on the drone, the array will be tested at the new state of the art Science Complex at Eastern Michigan University along side the commercial and home built air pollution monitoring devices our lab can deploy.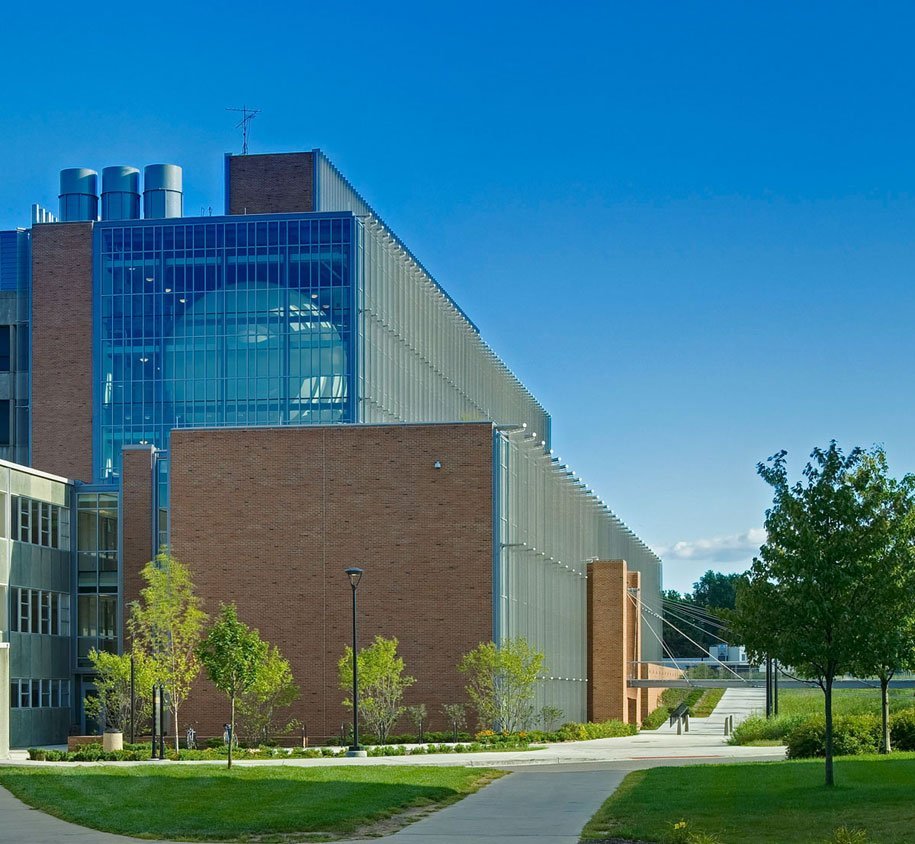 ---
Project Backers
34

Backers

121%

Funded

$2,180

Total Donations

$57.94

Average Donation