About This Project
Rabies infection is almost always fatal in humans. The current treatment for a bite from a rabid animal (injection of human serum from immunized people) is often in short supply, especially in developing world settings. We aim to find antibodies from a rabies-vaccinated donor, using blood taken just weeks after vaccination. By sequencing the antibody genes present in these cells, we can make antibodies, providing less expensive and readily available treatment for the virus.
Ask the Scientists
Join The Discussion
What is the context of this research?
Over 60,000 people die needlessly from rabies each year. This is mostly due to lack of affordable, accessible treatment. In the past, blood banks would collect blood donations from immune people and separate the antibody portion of the blood as "immune globulin". This somewhat old-school approach is still used to generate rabies immune globulin to treat patients who suffer bites from rabid animals. The problem is that there aren't that many rabies vaccinated people around, and this immune globulin is often in short supply, especially in developing countries where rabies is common. Our research will address the desperate need for an alternative treatment option by isolating human monoclonal antibodies against rabies virus.

What is the significance of this project?
For a previously unvaccinated individual, the standard post-exposure treatment consists of three doses of vaccine combined with human immune globulin given at the site of the wound. Because immune globulin must be harvested from the plasma of vaccinated individuals, this treatment is in limited supply, making it inaccessible to many people in developing countries. Monoclonal antibodies are a promising alternative to polyclonal immunoglobulin because they can be mass-produced and manufactured as biological drugs. These antibodies could become the standard treatment for animal bites throughout the world, solving the problem of the intermittent supply of rabies immune globulin and saving lives.
What are the goals of the project?
We plan to isolate human monoclonal antibody-secreting cells that are specific for rabies virus from donor blood. Our laboratory has developed techniques that allow us to search the blood cells of immune people to find cells specific for a particular pathogen. We will isolate the genes for that rabies antibody from the cell, then make the single antibody over and over again in the lab. We will then screen to identify antibodies that are most active in the killing of rabies virus in the laboratory. These will be prepared as protein drugs for further testing. With one or more rabies monoclonal antibodies in hand, we would no longer need immune donors from whom to collect immune globulin. This would allow us to have an unending source of rabies antibody.
Budget
We are only asking for money to obtain the reagents for the lab work. We'll provide the labor, and the rabies-vaccinated individuals have already generously given their blood cells.
Endorsed by
This project is addressing a major unmet medical need that can be life-saving for people who are infected with Rabies virus. As a human immunologist with 25 year expertise in immune response to viruses, I fully endorse the premise of this project in generating well-defined neutralizing antibodies to rabies virus. Dr. Crowe and his team at Vanderbilt are also top scientists who are world-wide leaders in development of vaccines and antibody treatments to infections. They are well poised to make very important contribution using the funds raised.
Project Timeline
We currently have antibody-secreting cells and have validated our workflow by generating two rabies neutralizing antibodies. We plan to immediately begin sequencing the rest of the cells then will begin cloning the DNA for expression in a cell line. We will get purified antibodies and will perform screens for binding and neutralization against rabies virus. At 9 months, we expect to have a panel of neutralizing rabies antibodies to move into animal models.
Mar 28, 2018
Project Launched
Apr 30, 2018
Secure project funding and start sequencing cells
Jun 30, 2018
Complete sequences and begin cloning the DNA from the antibody sequences into a plasmid construct for expression in a cell line
Sep 30, 2018
Have purified antibodies and begin performing screens for binding and neutralization against rabies virus
Dec 30, 2018
Identify a panel of neutralizing rabies antibodies that can be considered for therapy potential in future animal studies 
Meet the Team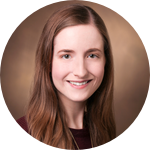 Laura Powell
PhD Candidate
Affiliates
Vanderbilt University
View Profile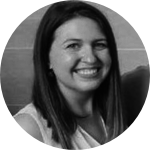 Merissa Mayo
Sr. Program Manager
Affiliates
Vanderbilt University Medical Center
View Profile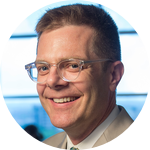 James Crowe
Director, Vanderbilt Vaccine Center
Affiliates
Vanderbilt University Medical Center
View Profile
Laura Powell
Laura is a graduate student in the Crowe Lab. She studies rabies virus as well as alphaviruses, with a focus on Ross River virus. She has experience generating human hybridomas to make human monoclonal antibodies in addition to performing a variety of virus and antibody characterization assays.
Merissa Mayo
Merissa is the lead project manager in the Crowe Lab. She helps find survivors of various infectious diseases for research projects and also manages the many collaborative projects in the lab. She works closely with lab members and collaborators to make sure projects are running smoothly.
James Crowe
Dr. Crowe is an immunologist and board-certified infectious diseases specialist. He is Professor of Pediatrics, Pathology, Microbiology and Immunology, Ann Scott Carell Chair, and Director of the Vanderbilt Vaccine Center. His laboratory has a broad portfolio of work in the area of viral immunology and cell biology, with an aim to discovery of mechanisms important to development of new vaccines. He is a Fellow of AAAS, AAM, ASCI, AAP, IDSA, APS and other elected societies.
Additional Information
Read our papers on antibodies to 1918 and H5N1 bird flu, MPV, dengue virus, etc:

Yu X, Tsibane T, McGraw PA, House F, Keefer CJ, Hicar MD, Tumpey T, Pappas C, Perrone, Martinez O, Stevens J, Wilson I, Aguilar, Altschuler E, Basler C, Crowe JE Jr. Neutralizing antibodies derived from the B cells of 1918 influenza pandemic survivors. Nature 2008; 455:532-536.

Thornburg NJ, Blum DL, Belser JA, Tumpey TM, Desphande S, Fritz GA, Krause JC, Winarski KL, Spiller BW, Nannemann DP, Meiler J, Crowe JE Jr. Human antibodies that neutralize respiratory droplet transmissible H5N1 influenza viruses. Journal of Clinical Investigation 2013; doi:pii: 69377. 10.1172/JCI69377.

Wen X, Krause JC, Leser JC, Lamb RA, Williams JV, Crowe JE Jr, Jardetsky TS. The structure of the human metapneumovirus fusion protein in complex with a human neutralizing antibody. Nature Structural and Molecular Biology 2012; 19:461-3.

de Alwis AR, Smith SA, Olivarez NP, Messer WB, Hynh JP, Wahala WMPB, White LJ, Baric RS, Crowe JE Jr, de Silva AM. Molecular basis of dengue virus neutralization by human antibodies. Proceedings of the National Academy of Sciences USA, 2012; 109:7439-44. PMC ID: 3358852.
---
Project Backers
28

Backers

80%

Funded

$3,570

Total Donations

$127.50

Average Donation