About This Project
The goal of our research is to reduce collisions of critically endangered Black-Capped Petrel with communication towers along their breeding colonies in Southern Haiti, where up to 90% of the population of this species breeds. We will map and characterize communication towers located along known flying corridors and colonies of petrels and record bird collisions through personal observations and interviews. After, we will present our findings through a report to CONATEL and public presentations.
Ask the Scientists
Join The Discussion
What is the context of this research?
The Black-Capped Petrel is the only known nocturnal bird in this family that nests in the Caribbean. It is endangered due to habitat loss, collection by humans and forest fires. As much as 90% of the remaining population nests on ground cavities scattered along the forested cliffs and ravines of the mountains of southern Haiti (Goetz et al. 2012). Many of these cliffs also offer the best locations for installing telecommunication antennas. Antennas placed along the petrel's flying corridors pose a serious threat; their lights attract petrels who then get disoriented and fly into the towers or the cables supporting them. Many fall to ground with fatal injuries, are killed by predators or die of starvation.
What is the significance of this project?
Very little is known about the impact of communication antennas on the breeding population of Black-capped Petrels in Haiti. The sizes, locations, and chronologies of petrel breeding colonies remain poorly-studied. Nor have the locations and structural characteristics of communication antennas been described and mapped. To reduce the risk of petrel tower strike mortality it is important to understand the factors that affect it, including weather, siting, lighting and tower structure. This project will allow and provide recommendations to the owners of these structures and the regulatory agency in Haiti (CONATEL) to mitigate the risk of petrel's collisions and offer a safer habitat to the species.
What are the goals of the project?
Our goal is to assess the determinants of Black-capped Petrel collisions with communication towers placed along flight corridors in Massif de la Selle, Haiti, and to provide recommendations to reduce the frequency of petrel deaths from tower strikes. To achieve our goal we will first prepare an inventory of communication towers, and then cross-reference this inventory with known petrel flight corridors to identify potential problem towers. We will then conduct field visits to these high-risk towers to gather information on collisions through interviews with tower caretakers and local residents. We will publish our findings and recommendations, and conduct presentations to the government, the communications industry, and interested public groups.
Budget
Vermont Center for Ecostudies has provided a camera, binoculars, GPS units and camping gear. We will use public transportation as much as we can, and when necessary rent motorcycles to reach the most remote locations; occasionally we will provide gas when a collaborator offers his/her vehicle. Food cost estimate is based on 2-3 people cooking our own meals. We estimate that most of the time during field work we will be camping near our field sites with a few exceptions of overnight stays in nearby towns or fields stations. Communication costs (phone and internet access) are calculated for for the entire length of this research. An ARU (Automated Recording Unit) will be deployed on each site we visit to detect vocalizations of birds flying at night. We will be hiring a local guide as a gesture to build trust with local informants and for our own protection while working at night in rural Haiti. Printing supplies will be used to produce flyers in Kreyol/French about the project.
Meet the Team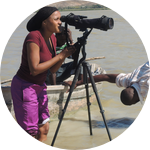 Françoise Benjamin
Agriculture Engineer
Affiliates
Action pour la Conservation Biologique (ACOBI)
View Profile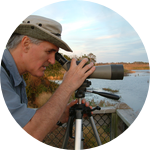 Juan Carlos Martínez-Sánchez
PhD
Affiliates
Vermont Center for Ecostudies
View Profile
Françoise Benjamin
I am an Agriculture Engineer specializing in Natural Resources Management and Environmental Conservation in a country that faces severe environmental challenges. I am particularly interested in bird conservation because birds are an important part of our Natural Heritage and an excellent tool to raise conservation awareness. As a scientist in training, I find it is as crucial to get reliable data as it is to communicate the results of our studies to citizens, government representatives and stakeholders. I am devoted to raising awareness about the severity of the conservation crisis we face in Haiti and what we can do about it. My goal is to help governments, non-profit organizations and private landowners develop conservation areas and implement management plans for threatened and endangered species.
Juan Carlos Martínez-Sánchez
I am a Conservation Biologist with thirty years of experience in protected areas management, biodiversity conservation and international development. I have designed and directed conservation programs, managed protected areas and led research teams. I trained multiple stakeholders in ornithology and natural resources management. My goal is to engage governments, local communities, non-profit organizations and the private sector to collaborate in the development of conservation areas. I seek to deepen stakeholder engagement through leading innovative initiatives that will improve livelihoods and achieve measurable conservation outcomes. This includes certification of agricultural commodities, payment for ecosystem services and adoption of appropriate technologies.
---
Project Backers
107

Backers

112%

Funded

$5,621

Total Donations

$52.05

Average Donation