About This Project
Freshwater sponges are the pinnacle of the weird and wonderful. As a basal animal that most people don't even know exists, the freshwater sponges remain relatively understudied. The goal of this project is to survey, collect, and identify freshwater sponges within the Great Lakes region. Successful completion of the project will generate new occurrence records of at least 100 Michigan waterways. Our data will be compared the only other study of its kind conducted 87 years ago.
Ask the Scientists
Join The Discussion
What is the context of this research?
This project serves to fill a gap in our basic understanding of the freshwater sponge ecology of the Great Lakes region as well as providing an insight into the conservation merit and needs of this overlooked aquatic animal. The literature is filled with bits and pieces about freshwater sponge biology and ecology, but few large scale studies have ever been completed. The last survey took place almost 90 years ago, although its existence means Michigan is ahead of the game in sponge research.
Where do freshwater sponges occur in the Great Lakes region?
What is the significance of this project?
This project will update our understanding of the current distribution of Michigan's 12 previously identified species of freshwater sponges. It may also result in the identification of previously undocumented species or the disappearance of previously described species.
This project will also provide the foundational research base for future sponge projects to be carried out by our research group. These planned projects include comparative genomics and microanatomy of freshwater sponges.
What are the goals of the project?
Our primary goal is to collect sponge specimens from previously determined sites and identify what species the specimens are. In other words, resurvey the study sites of the last freshwater sponge survey in Michigan. This will allow us to not only elucidate current distribution patterns but to explore changes in distribution.
Budget
The budgeted items are required for successful completion of the field work. They included basic personal protective gear, sampling supplies, and a dinghy for working in deeper water systems.
Endorsed by
This is a very interesting project being conducted by a very determined, knowledgeable, and driven group. This survey will be important for cataloging and identifying, potentially novel, species of sponges which will be important from an ecological and conservation standpoint. Given that freshwater sponges are a neglected group this project would help to highlight their prevalence and diversity in the Great Lakes. I have no doubt this group will be successful and yield interesting data!
I am very excited to see this project go forward. It is a great example of how we take one of those classic naturalist projects of the past and combine it with the tools of today. This will be a revisiting of work done over 70 years ago and will be a great opportunity to document sponge species in Michigan as well as determine if distributions have changed. With a strong background in taxonomy and Genetics Dr. K. is a perfect person to mentor a strong student like Roger on this project.
Project Timeline
The project will begin following the emergence of the freshwater sponges in the northern parts of Michigan. The field season will continue over the summer until the waterways start cooling off and the sponges begin to die back in. Lab identification to the species level will occur on an ad hoc basis during the field season. Following the conclusion of the field season, lab identification will be completed and the data analysed.
Apr 23, 2019
Project Launched
May 31, 2019
Start Field Work; collection of sponge specimens from aquatic ecosystems and later identification in the lab
Nov 01, 2019
End Field Work
Nov 19, 2019
Report results to survey's backers
Apr 13, 2020
Undergraduate Research Symposium - Oral Presentation
Meet the Team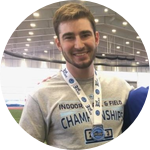 Roger Willford
Undergraduate Research Student in Fisheries and Wildlife Management
Affiliates
Lake Superior State University
View Profile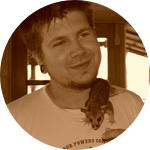 Stephen Kolomyjec
Assistant Professor of Biology
Affiliates
Lake Superior State University
View Profile
Roger Willford
I am studying for a Bachelors in Fisheries and Wildlife Management with a wildlife concentration and a minor in Fire Science at Lake Superior State University. I am a member of the Lake Superior State University Track and Field team as a Decathlete and pole vaulter. I love animals and have many years of experience working with large domestic animals one may find on a farm. I enjoy spending time outdoors whether I am on land, in or on the water, and even when I'm working. And I am always on the lookout for other fun and exciting outdoor activities to try.
Stephen Kolomyjec
Dr. Stephen Kolomyjec is a zoologist and population geneticist. He has traveled the globe to pursue his research interests in mammalian biology, spending time in South Africa and Australia. His ongoing research includes extensive work on the population genetics and ecology of the platypus. He also leads student research projects in the fields lichenology and freshwater sponge biology.
---
Project Backers
20

Backers

103%

Funded

$1,036

Total Donations

$51.80

Average Donation