About This Project
Some Orthodox Christians restrict their consumption of animal products during Lent, the 40+ days before Easter/Pascha. It remains unclear if or how this practice influences health and/or sense of well-being. This study will explore if Orthodox Christians in the United States experience any changes in markers of health, energy, and mood during their Lenten season and how any changes may be related to short-term shifts in diet or other lifestyle factors.
Ask the Scientists
Join The Discussion
What is the context of this research?
Dietary restrictions are common among many world religions. Orthodox Christians have a unique tradition (referred to as "fasting") of restricting most animal products for up to 48 consecutive days during Lent, the period preceding Easter/Pascha. The few studies exploring the health effects of this practice were conducted in Greece (1, 2) and Egypt (3) and suggested that these dietary restrictions may be beneficial for cardiovascular health.
No studies have examined the health implications of this practice in the U.S. or its effects on mood and energy. Given the distinct dietary habits of Americans, there may be greater variation in which foods are given up during Lent and which foods are consumed as caloric replacements. This variation may lead to more variable health outcomes.
What is the significance of this project?
Research on the health effects of plant-based diets tends to be based on comparisons of broadly categorized vegan, vegetarian, or omnivorous populations. Yet there can be a lot of variation in the foods consumed or not consumed within each of these dietary categories; these nuances have not been thoroughly investigated. The context of the Orthodox Christian Lenten dietary practice provides a great natural experiment in which to 1) explore the within-person health effects of restricting animal products from the diet and 2) examine how variations in foods consumed while restricting animal products are related to changes in health indicators. Furthermore, this study will examine if and how mood and energy levels shift in response to temporary restrictions on some or all animal products.
What are the goals of the project?
This project will recruit a mix of individuals who do and do not restrict animal products from their diet to any degree during the Orthodox Christian Lenten period. Participants will 1) keep track of their diets before and during Lent; 2) report on physical activity, other health-related behaviors, energy levels, and mood/emotional health; and 3) receive two basic health assessments to measure changes in body fat, blood pressure, cholesterol, blood sugar, insulin, and C-reactive protein (a marker of inflammation). The Orthodox Christian community in the U.S. will learn about how their annual Lenten tradition may impact their health (at least in the short-term). And the broader community will learn if and under what circumstances even short-term animal product is beneficial for health.
Budget
This project has received partial support from the National Science Foundation. Further financial support will help fill in some crucial gaps.
For analyzing the food diaries, only the Nutrition Data System for Research (NDSR) nutrition analysis software will provide a breakdown of the number of servings of major food groups of interest (other software programs only generate information on macro and micro-nutrients).
While the food diaries will offer detail about diet during a given week, food frequency questionnaires, designed and processed at the Fred Hutchinson Cancer Research Center, will provide information on the relative frequency with which common foods are consumed.
Printing consent forms, food diaries, and other study materials will be costly for 100-200 participants.
If additional funds can be raised, they will go toward gift cards for participants and hiring undergraduate students to help with the lengthy data entry process (also offering them valuable research experience).

Endorsed by
Hilary is a PhD student in our Biocultural Anthropology program. I am co-chair of her PhD committee. Hilary (MA, MPH) is conducting research on human nutrition using a rigorous mixed methods (qualitative and quantitative) approach. Her overarching goal is to understand how restriction of animal products occurs during religious fasting, and how this influences other foods eaten, lifestyle variables and health indicators. She has been partially funded for this ambitious and novel research agenda by the National Science Foundation.
Meet the Team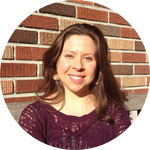 Hilary Bethancourt
Affiliates
Department of Anthropology, University of Washington, Seattle Center for Studies in Demography and Ecology, University of Washington, Seattle
View Profile
Team Bio
In case you are wondering: I am not currently a vegetarian or vegan, though there was a time in my earlier years when I was.
It was alarming stories about industrialized meat production processes that first triggered my interest in food, nutrition, and health in high school. But it was my travels abroad through parts of South America and Asia that both challenged my concept of any single "healthy" diet and taught me that food provides more than just nourishment - it plays a role in each culture's identity, and it serves to bring people together and build community. My drive to gain a more comprehensive and holistic understanding of the roles of diet and lifestyle and health, as well as my desire to combine my interests in nutrition, health, biology, and culture, were what brought me to the University of Washington to pursue concurrent MPH/PhD degrees in epidemiology and anthropology.
Now, after five years of reviewing the nutrition literature and gaining a better understanding of the challenges and limitations of diet-related research, the more evident it becomes that we are far from understanding the complex interactions between different components of the diet and between diet and our biology, environment, and lifestyle. This study is aimed at more thoroughly investigating some of those complexities by exploring how varying realizations of a set of spiritual-guided dietary proscriptions may interact with other lifestyle and environmental factors to influence health markers.
Hilary Bethancourt
I have long been interested in better understanding how diet and lifestyle can support health and help prevent chronic degenerative diseases. I believe it is important to look at relationships between diet, lifestyle, and health from a holistic and comprehensive perspective that considers environment, culture, society, economics, politics, history, and biology. Currently, I am pursuing a PhD in biocultural anthropology at the University of Washington in Seattle. I also received my Master of Public Health in epidemiology from the University of Washington.
---
Project Backers
39

Backers

100%

Funded

$5,610

Total Donations

$143.85

Average Donation