About This Project
Tiny pieces of plastic (microplastics), have been found at the highest camp on Mt. Everest (26,000 ft up) and the bottom of the Mariana Trench (36,000 ft down) [1-2]. Because microplastics are everywhere, it is important to start understanding the health impacts of this environmental contaminant. We will investigate sources of microplastics, the health impacts on inshore fish, and the biomagnification potential of plastic additives up the food chain in patch reef ecosystems in the Florida Keys.
Ask the Scientists
Join The Discussion
What is the context of this research?
Whether from illegal dumping, accidental discharge, or everyday litter, plastics are ending up in the ocean. It is estimated that 70% of marine debris will sink, altering and damaging benthic and coral habitats [3]. Ingestion of macroplastics and microplastics can lead to physical trauma to the digestive tracts of various species, pseudosatiety (the false feeling of being full) and resultant malnutrition, or indirect physiologic effects through tissue damage, oxidative stress, and endocrine disruption caused by plastic additives. Continued research, ongoing monitoring, and a more collaborative and interdisciplinary approach are imperative for detecting and limiting the negative health impacts of macro- and microplastics around the globe and throughout this world's ecosystems.
What is the significance of this project?
Through field surveys, a series of fish health assessments, microplastic ingestion quantification, tissue analysis for plastic additives, and trophic level sampling, we hope to shed light on important microplastic sources (and how to reduce them), exposure risks to plastic additives, health impacts to important inshore fish species, and the bioaccumulation and biomagnification potential of toxic plastic additives in a patch reef ecosystem. By studying microplastic sources and fate through individual species and trophic webs, this study represents a comprehensive assessment of microplastic presence in this ecologically important marine system.
What are the goals of the project?
We want to determine the sources of macro- and microplastics by categorizing and quantifying marine debris loads in the Florida Keys National Marine Sanctuary. We hope this will give us insight into how to reduce the occurrence of plastic marine debris. We want to identify correlations between various fish health analytes, water parameters, gastrointestinal concentrations of microplastics, and various plastic additive concentrations in tissues to better understand the health impacts of microplastic exposure, and we want to analyze patterns of biomagnification of plastic additives up the food chain using stable isotope δ15N analysis for trophic position and plastic additive concentrations the muscle tissues of marine organisms using GC/MS.
Budget
This budget covers materials for full histopathology (microscopic tissue analysis) of 12 organ systems, plastic additive levels in tissues, and the concentration of microplastics in the GI tracts of 40 fish. Histopathology will be overseen and reviewed by a veterinary pathologist who is certified by the American College of Veterinary Pathologists and specializes in fish pathology, plastic additive levels will be measured using targeted gas chromatography/mass spectrometry (GC/MS), and microplastics will be analyzed with Fourier-transform infrared spectroscopy (FTIR).
Microplastics are in the water we drink and the food we eat, and your contribution will directly help to unravel potential health impacts of this "everywhere" contaminant.
Endorsed by
This project is sure to provide important insight into the impacts of microplastics on coral reef habitats, and help us to better understand how to reduce the occurrence of plastic marine debris in marine ecosystems.
Project Timeline
We have already begun to collect samples for this project. We will continue collecting samples, conducting anatomical pathological assessments, and preparing the histologic samples through the end of 2020. We will begin histopathologic analysis starting early 2021 and will be sending our samples for plastic additive analysis by mid-2021. We expect to finalize results by the end of 2021 and will prepare these findings for publication during the first part of 2022.
Aug 31, 2020
Project Launched
Dec 31, 2020
Capture 40 fish from the snapper-grouper complex for analysis
Dec 31, 2020
Conduct anatomic pathology assessments and collect samples for histopathology (necropsies)
Jan 31, 2021
Prepare samples for histopathology
Feb 01, 2021
Conduct histopathologic assessments
Meet the Team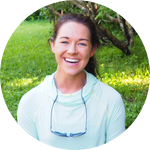 Ashley Morgan
Doctor of Veterinary Medicine and PhD Student
Affiliates
Florida Atlantic University
View Profile
Ashley Morgan
There are some people who have always known the answer to, "What do you want to be when you grow up?" I am not one of those people. I studied Marine Biology in college and became fascinated with different animals' physiologic responses to nature. I loved learning about the complex systems that allowed them to move and breath and live in different environments. This made for an easy transition to veterinary school where I immediately signed up for night classes to obtain my master's in public health. I knew that I loved the outdoors, the animals that live there, and the humans that interact at that interface. I wanted to understand, not only the complex systems within the animal body, but also those that link those bodies with the environment around them and the humans sharing the space. This was my first exposure to the concept of One Health and how we are all part of this system of linked and overlapping moving parts that cannot be changed or paused without causing a rippling effect.
By pursuing my PhD in Integrative Biology, I have found a way to marry my degrees- Bachelor of Science in both Marine Science and Biology, a Master's in Public Health, and a Doctorate in Veterinary Medicine. The research I am conducting on the health impacts of an anthropogenic environmental pollutant is an amazing culmination of my passions. Environmental pollutants threaten the vitality of all those complex physiological systems that have always fascinated me. They should be investigated, analyzed, proved, and prevented, and I want to continue to be a part of that work during my PhD and beyond.
Additional Information
References:
[1] ] All, J. Everest is becoming more polluted and more dangerous due to global warming: scientist | CBC News. CBC (2019). https://www.cbc.ca/news/world/mount-everest-warming-pollution-deaths-dangerous-1.5162691.
[2] Jamieson, A. J. et al. Microplastics and synthetic particles ingested by deep-sea amphipods in six of the deepest marine ecosystems on Earth. Royal Society Open Science 6, 180667 (2019).
[3] Gilman, E. Status of international monitoring and management of abandoned, lost and discarded fishing gear and ghost fishing. Marine Policy 60, 225–239 (2015).
---
Project Backers
32

Backers

110%

Funded

$2,715

Total Donations

$84.84

Average Donation