About This Project
Where did the Vikings explore in North America? Where did they first make contact with the peoples of the New World? Around AD 1000 Vikings from Iceland and Greenland established an exploration base at L'Anse aux Meadows, Newfoundland. With your help, we'll examine how far they traveled from that base and how well they knew the region's resources by analyzing trace elements in the tools they used to make fires at this farthest west Viking site.
Ask the Scientists
Join The Discussion
What is the context of this research?
Around 1000 AD, Vikings established a base at L'Anse aux Meadows (LaM), Newfoundland, to explore parts of North America they called Vínland. Archaeologists found L'Anse aux Meadows in 1960, but we still don't how far they traveled from this base. Fragments of the stones they used to start fires hold clues to their travels. These fire-starter fragments are like matches from the pockets of the Vikings – their trace element signatures provide information on where these stones were picked up and where they traveled. Our first analyses of LaM's jasper fire-starters showed that Vikings carried those stones to Newfoundland from Iceland and Greenland. Now, by analyzing LaM's chert fire-starters we hope to learn where the Vikings explored next.
What is the significance of this project?
The first contacts between Native Americans and Viking Age European explorers reconnected the people of the "Old World" and the "New World" for the first time since our species left Africa. Icelandic sagas suggest this took place somewhere along the maritime coasts of Canada or New England.
Excavations in the 1960s & 70s showed that Indigenous people had abandoned the area surrounding L'Anse aux Meadows before the Vikings arrived and established their base there. Other clues from the site imply voyages outward, but not where they went.
Our work on the archaeological collections from L'Anse aux Meadows will help us learn how well the Vikings knew the area around their site, how far they traveled, and hopefully where their first contacts with Native Americans took place.
What are the goals of the project?
This summer we will examine existing archaeological collections from L'Anse aux Meadows to identify fire-starters made from North American chert. Then, using a non-destructive technique called portable X-Ray Fluorescence, we will compare their chemical signatures to geological samples of chert from around the coasts of Newfoundland and beyond.
We have already demonstrated the value of this approach by tracing jasper fire-starters from LaM to Iceland and Greenland. By comparing chert fragments to the geochemical "signatures" of geological cherts and flints from other parts of Newfoundland and Canada's Maritime provinces we hope to gain new information about where the Vikings traveled, explored, and made contact with the people of the Americas.
Budget
This project focuses on the analysis of artifacts from the UNESCO World Heritage site, L'Anse aux Meadows, curated in Parks Canada's Dartmouth Archaeology Laboratory, outside Halifax, Nova Scotia.
Your funding will support travel (car + ferry + food) from Brown University to Halifax for me and one assistant and five days at Parks Canada's Dartmouth Archaeological Laboratory to work through archaeological collections from L'Anse aux Meadows, identifying and photographically documenting fire-starters and fragments, and doing trace-element analyses on them using portable X-Ray Fluorescence (pXRF).
Our research team will provide all equipment (pXRF, digital microscope, calipers, etc.), our own salary support, and our analytical time on return to Brown for processing this data and running paired analyses on comparative geological chert and jasper samples from Newfoundland in Brown University's Laboratory for Circumpolar Research.
Endorsed by
This project will make an important contribution to the study of Viking movement and contact in the New World. The researchers are ideal people to conduct this research. I am very much looking forward to the outcome of this study and think it will have broad implications in the history of the North Atlantic.
These researchers, having conducted similar studies with significant results, form an ideal team for this project. Research on the lithics could have important implications even beyond the Norse occupation to elucidate sources for the various native activities on the site.
Project Timeline
We will travel in late June 2018 to Parks Canada's Dartmouth Archaeology Laboratory, outside Halifax, Nova Scotia for one week of work in the laboratory's collections to identify and analyze Viking fire-starter fragments. Analysis of the data collected, along with additional XRF analyses of comparative chert samples in our lab will continue through July, with a preliminary report anticipated by the end of August, 2018.
Apr 02, 2018
Experiment launched!
Apr 02, 2018
Project Launched
Jun 23, 2018
Travel to Halifax, Nova Scotia, Dartmouth Archaeology Laboratory
Jun 25, 2018
Start work at Dartmouth Archaeology Laboratory
Jun 29, 2018
Complete work at Dartmouth Archaeology Laboratory
Meet the Team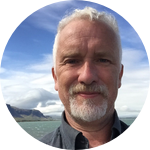 Kevin Philbrook Smith
Deputy Director/Chief Curator
Affiliates
Haffenreffer Museum of Anthropology, Brown University, Providence, RI
View Profile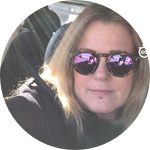 Michele Hayeur Smith
Research Associate
Affiliates
Haffenreffer Museum of Anthropology, Brown University, Providence, RI
View Profile
Team Bio
Our team has collaborated on projects across the North Atlantic since 2001, leading eventually to marriage. Individually we have worked in the Circumpolar region since 1981 (Kevin Smith) and 1994 (Michele Hayeur Smith). Our work together has recently involved XRF analyses of textiles across the North Atlantic, while my work includes detailed analyses of fire-starters from Icelandic Viking Age sites and the identification of a medieval scriptorium in Iceland from pigment stones.
Kevin Philbrook Smith
I am an archaeologist whose research has focused, for the past 33 years, on Viking Age and medieval exploration and settlement in Iceland and the North Atlantic. Initially I was interested in understanding the dynamic processes that led to the creation of a short-lived independent Icelandic state during the 13th century but my work in Iceland rapidly led to work on Viking Age iron production and farming. In 1997, I was asked whether I would be interested in analyzing the jasper fire-starters from L'Anse aux Meadows, on the basis of work I was doing in Iceland to trace the movement of people around its landscapes using these "matches" from the pockets of Iceland's Viking settlers. That led to a long-term project on jasper, collaborative work with Canadian colleagues, the development of a comparative collection of jasper and cherts from Newfoundland and the North Atlantic, expertise in X-Ray Fluorescence, and (naturally) to this project.
My current research projects in Iceland are focused on a Viking Age ritual site located deep within a lava cave in Iceland's forbidding interior, a chieftain's farm occupied from the 9th century to the present, and a 13th century fortified outpost inside another cave even farther into the interior. I have collaborated on, or led, projects in Iceland, Greenland, Newfoundland, and Alaska, as well as in Scotland and on prehistoric sites around the continental United States, which have provided me with 45 years of experience in the analysis of stone tools.
I am also deputy director of Brown University's Haffenreffer Museum of Anthropology, where I am in charge of daily operations, research, staff, students, diverse and research-ready collections, exhibition development, and more.

Michele Hayeur Smith
Michèle Hayeur Smith is an anthropological archaeologist with research interests in gender, textiles, dress, adornment and material culture studies. She has fieldwork experience in Iceland, and North America. Her doctoral research, conducted on jewellery and dress from Viking Age Icelandic burials, looked at items of dress for clues about the projection of social and cultural identity.
More recently she has been working in Iceland and the North Atlantic on research projects on gender and the production and circulation of textiles from the Viking Age to the early 19th century. NSF Arctic Social Sciences (Award no. 102316) "Rags to Riches: an Archaeological Study of Gender and Textiles in Iceland AD875-AD1800" examined curated archaeological textiles collections from roughly 34 Icelandic sites and has offered new insights into gender, textile production and trade in and out of Iceland, weaving technologies through time, as well as dress practices throughout the medieval period. This project has hopefully brought women's lives and women's roles in the Icelandic economy, household organization, regional politics, and culture into the forefront.
In 2013 She was awarded a second grant from the National Science Foundation (Award no. 1303898 ) "Weaving Islands of Cloth: Gender, Textiles and Trade across the North Atlantic, from the Viking Age to the Early Modern Period" expanding upon the previous grant and carrying a comparative, 1000-year examination of textiles as primary evidence for women's labor and roles in some of the Norse colonies that expanded from Scandinavia across the North Atlantic in the 9th century AD and developed, over the following millennium, into the modern nations of Scotland, the Faroe Islands, Iceland, and Greenland.
---
Project Backers
38

Backers

100%

Funded

$4,933

Total Donations

$129.82

Average Donation