Project Results
Twelve representative peaks in Trinidad's Northern Range. The three tallest peaks are named. Isolation in- creases with distance from the two largest peaks: El Tucuche and Cerro del Aripo. Size of "B" denotes G. erectiflora relative abundance, value indicates proportion of sampled bromeliads with P. auratus present. Peak bands show lower limit of G. erectiflora. Peaks with a "?" are unsampled. Drawn approximately to scale.
Jack Torresdal, Victor Leshyk
Dataset
About This Project
In two isolated "sky islands" on the island of Trinidad live an IUCN critically-endangered species, the golden tree frog. We know little about the golden tree frog, so it is very difficult to help protect this rare species. It is nationally and internationally recognized as threatened and important for conservation and cultural reasons. To understand this endangered species we need to develop two new non-invasive methods to study them: environmental DNA (eDNA) sampling and vocalization surveys.
Ask the Scientists
Join The Discussion
What is the context of this research?
The endangered and endemic golden tree frog (Phytotriades auratus) is a small 3cm tree frog with bright gold stripes set against a brown background. We've been able to locate them on only two isolated 'sky islands', the two tallest peaks on Trinidad. We wish to know how much available habitat remains for this species, and how to ensure its protection.
The frogs inhabit the tank bromeliads, a plant resembling a pineapple-top, also restricted to these 'islands'. These habitats are in danger of continued fragmentation and degradation.
Previously, sampling methods to find the frogs involved destroying the host bromeliad. This, combined with encroaching land use from development, highlights the need to move quickly to discover and save its habitat, and develop a new set of non-invasive methods.
What is the significance of this project?
We know very little about the distribution and ecology of the golden tree frog. Information is needed to develop a conservation path for the species and Trinidad's Environmental Management Authority. Previously, data collection involved removing the bromeliads from trees and peeling back the leaves to reveal any frogs or tadpoles hiding within; this conventional method means destroying the frog's habitat.
This project aims to develop non-invasive methods for collecting data on the frog. These include new methods to detect the presence of the frogs by analyzing the environmental DNA (eDNA), a method that would be applicable to other species. We also plan to map the range of the frogs' habitat testing vocalization surveys, to compare alongside the genetic method.
What are the goals of the project?
We will return to Trinidad to complete mapping, sample collection, development of new methods, and the creation of a monitoring plan with local partners. To complete this we need funds to conduct research insitu for three months. During this time we will collect samples to test for eDNA of the golden tree frog and map the frog's habitat.
For a detailed explanation of the project you can read our project methods.
Using these methods, we will decrease the risk of spreading disease while determining the relative abundance of this frog. We will also be using one of the most effective tools for finding rare and elusive animals, eDNA sampling and analysis. This is a new and developing field in conservation biology and our study will play an important part in its development.
Budget
Baseline Funding: To complete the mapping, sample collection, development of new methods, and creation of the monitoring plan. We (Torresdal and one intern) will be traveling to the island of Trinidad. Funding will cover accommodations in the Brasso Seco and Temple Village communities. As needed, we will hire local guides and research assistants through the Brasso Seco Paria Tourism action Committee. These aspects will all be covered in the Housing and cost of living items.
Environmental DNA analyses costs are in addition to the Baseline Funding at a cost of $35 usD per sample. Processing will be done by Dr. Caren Goldberg, a leader in eDNA analysis at Washington State University. We will sample from the two known populations, and expand from there, however, more funding means more field samples processed in the lab. We will start with 6 samples with the baseline funding but would like to sample an additional 100 plus bromeliads and can store samples for approx. six months to 1 year.
Meet the Team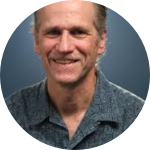 David Reznick
Professor of Biology
Affiliates
University of California, Riverside
View Profile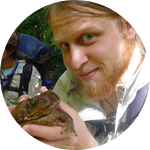 Jack Torresdal
MS Student Norther Arizona University
Affiliates
Dr. Caren Goldberg, Aidan Farrell
View Profile
Team Bio
The team includes researchers from Washington State University, University of the West Indies and the University of California Riverside. Aidan Farrell, from the University of the West Indies in Trinidad and Tobago, is assisting in this project. His work in mapping the habitat of the giant bromeliad is essential. We are using his surveys and habitat maps to identify new areas to sample for the golden tree frog.
David Reznick
I am a Professor of Biology at University of California, Riverside. My general interest is in studying the process of evolution by natural selection from an experimental perspective and testing evolutionary theory in natural populations. I primarily work on guppies from the Caribbean Island of Trinidad.
Jack Torresdal
I am an independent researcher from Portland Oregon. I graduated from the University of Idaho in Ecology and Conservation biology and in Spanish. I have worked in Trinidad and Tobago for over four years and currently am traveling and working on various collabarative projects.


My interests are in understanding the effects of humans on ecology and in the evolutionary and conservation implications.
Additional Information
1)This sign is erected along the trail to the top of El Tucuche. The second highest mountain peak in Trinidad and Tobago. This sign had fallen on the ground and we propped it back up! 2)Climbing safely in the Elfin Forest on El Tucuche while sampling for the pilot study. 3)Looking into the bromeliad. 4)Our first frog sighting. 5)A view from above of bromeliads and assistants Finn Olcott and José Jonathas Pereira Rodrigues de Lira. 6)A view of bromeliads from a tree. 6) Looking northwest from the peak of El Tucuche.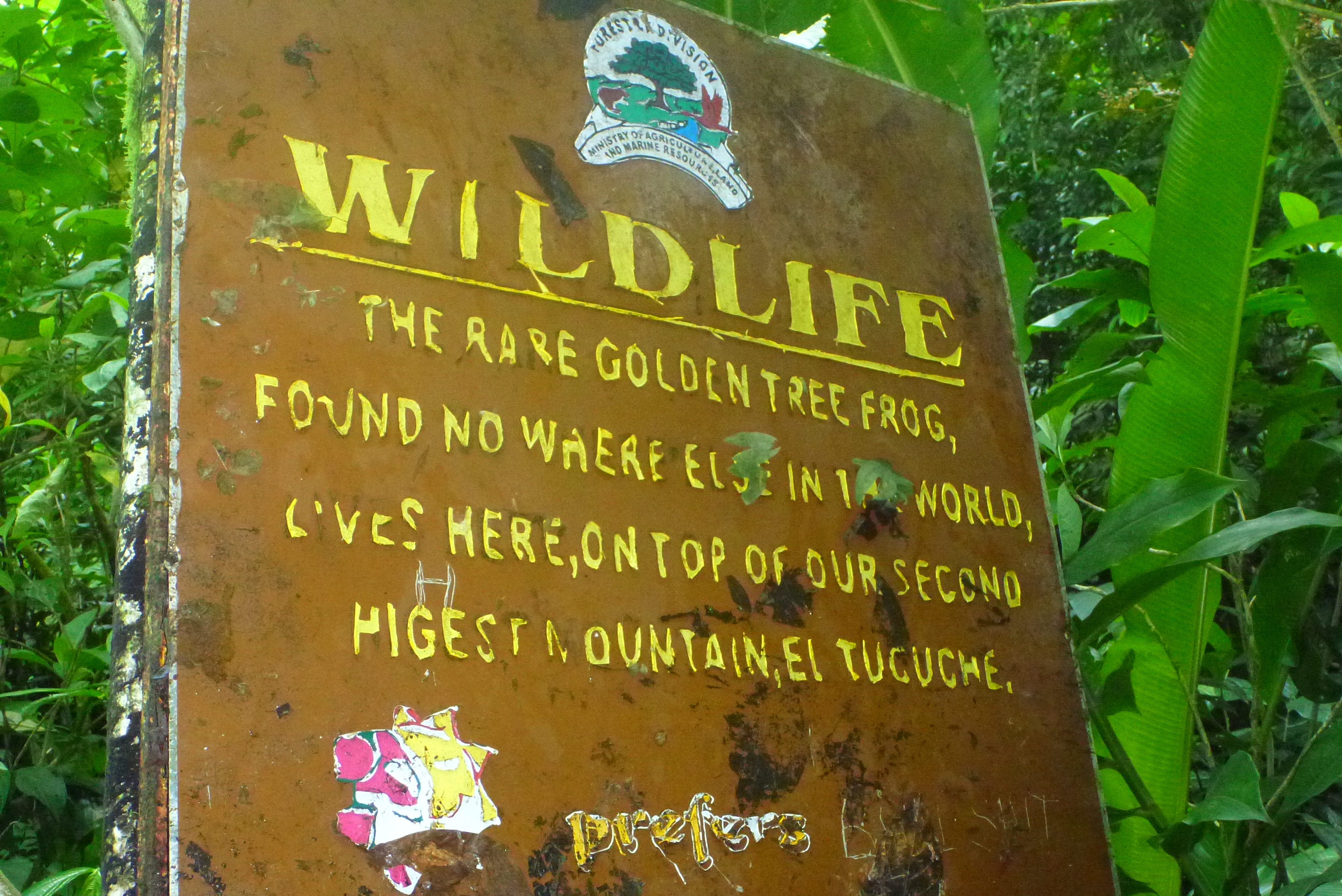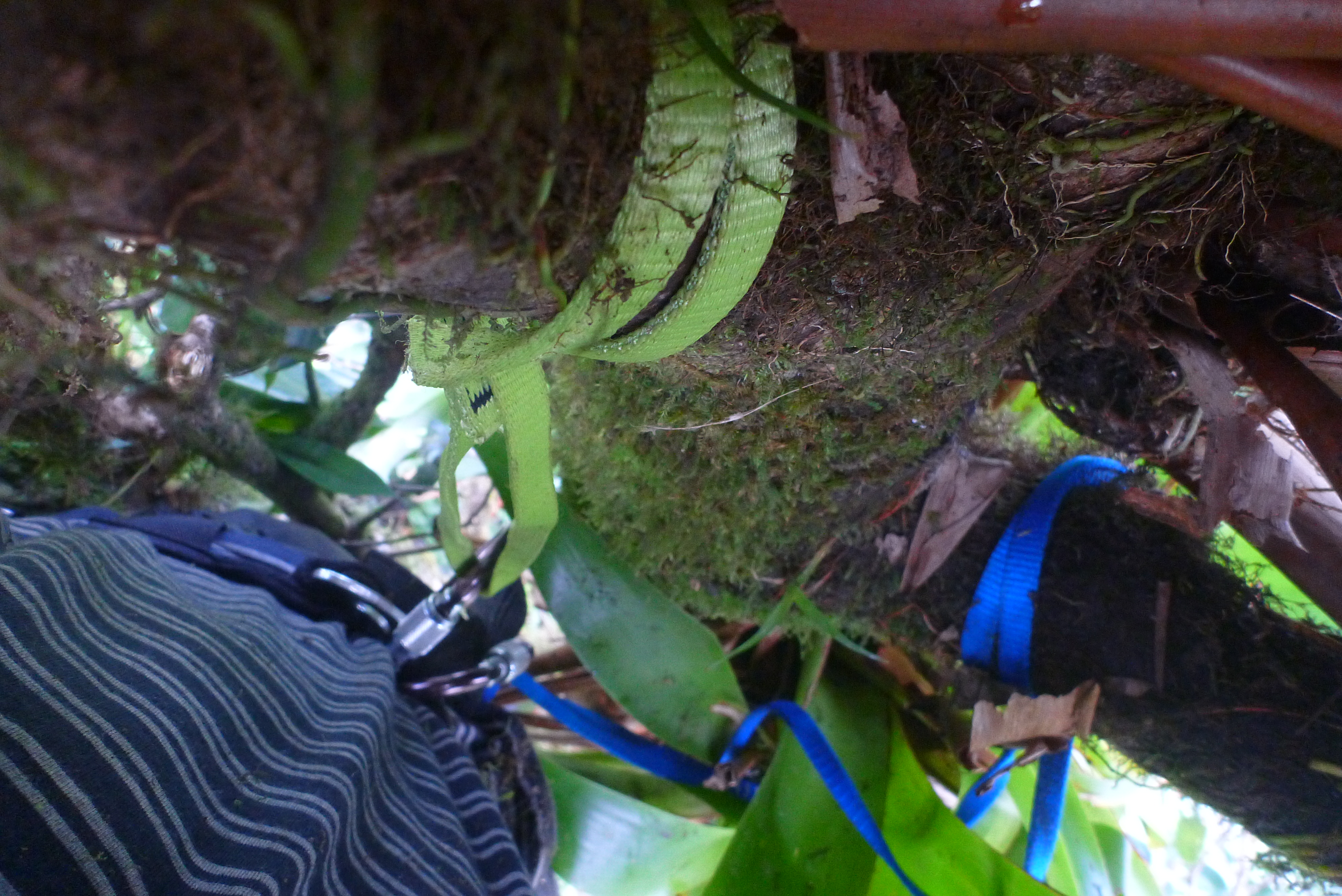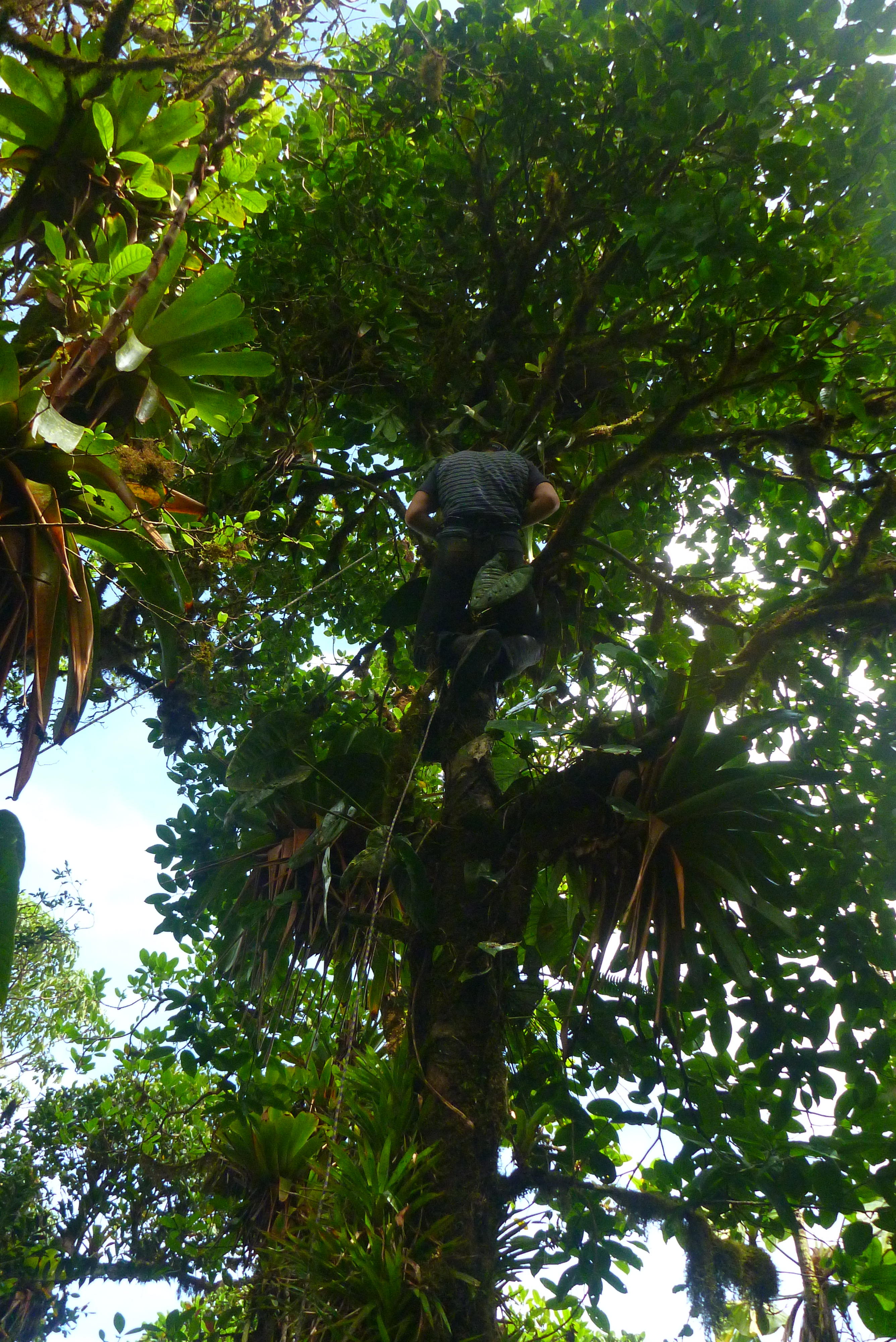 100%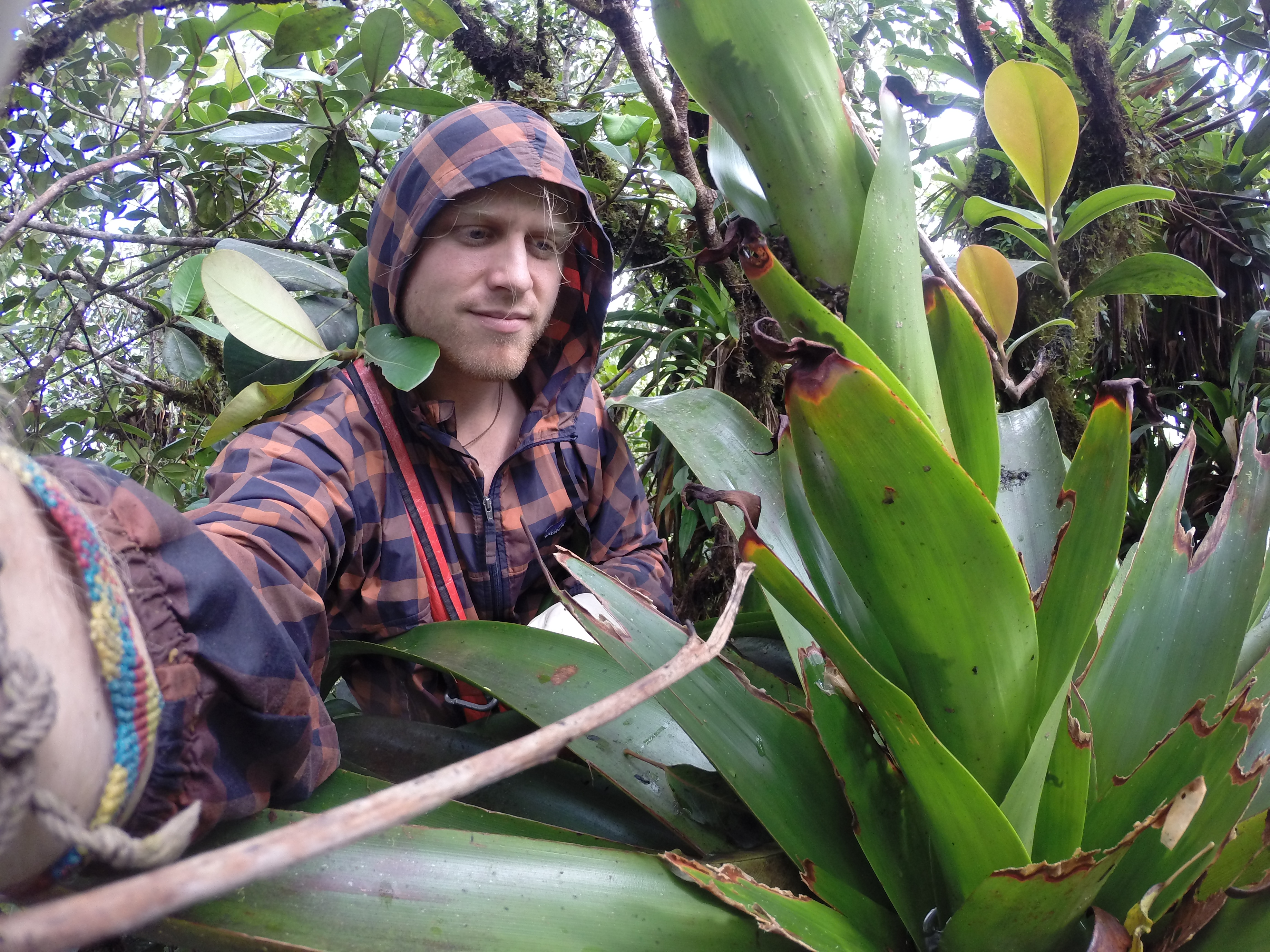 100%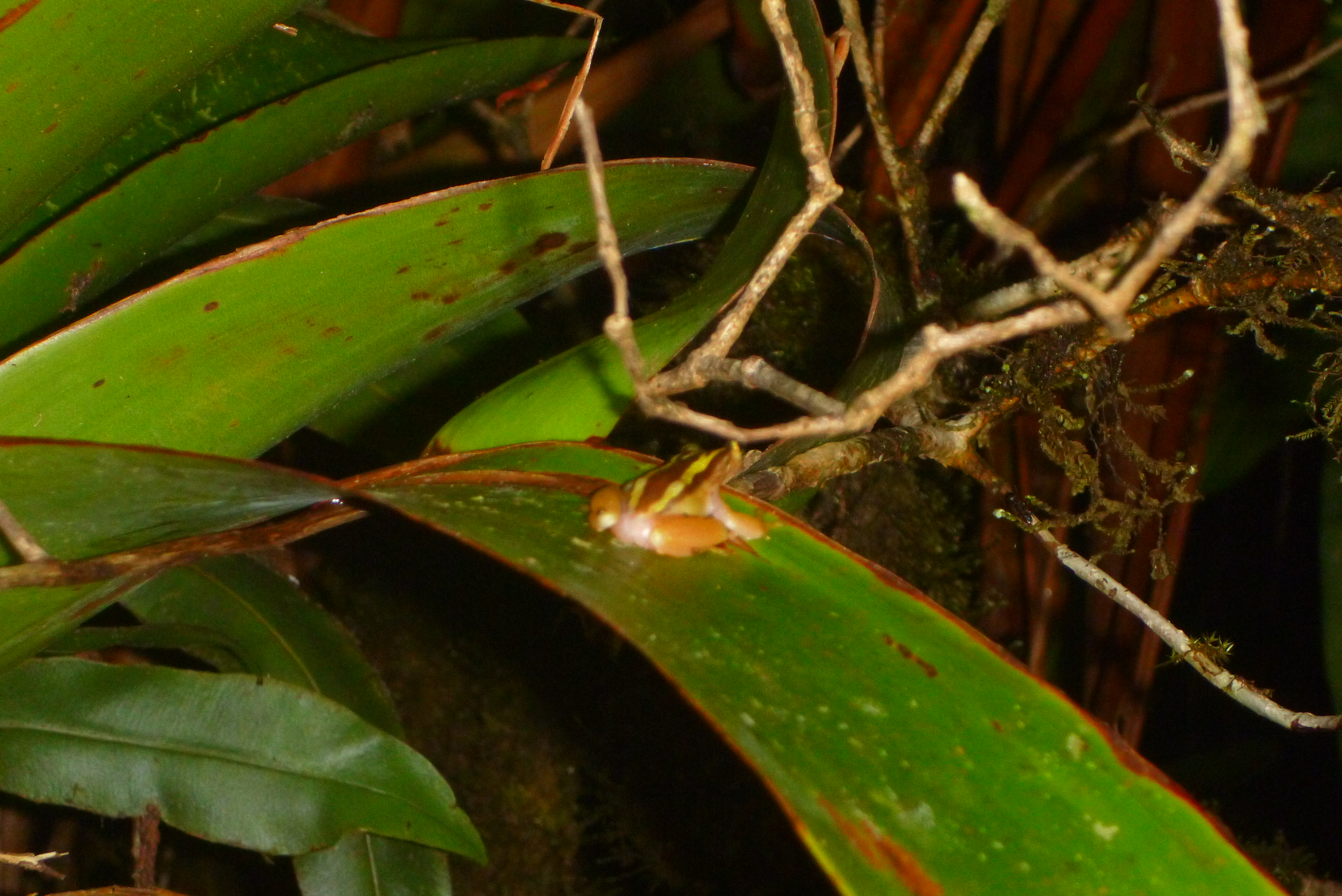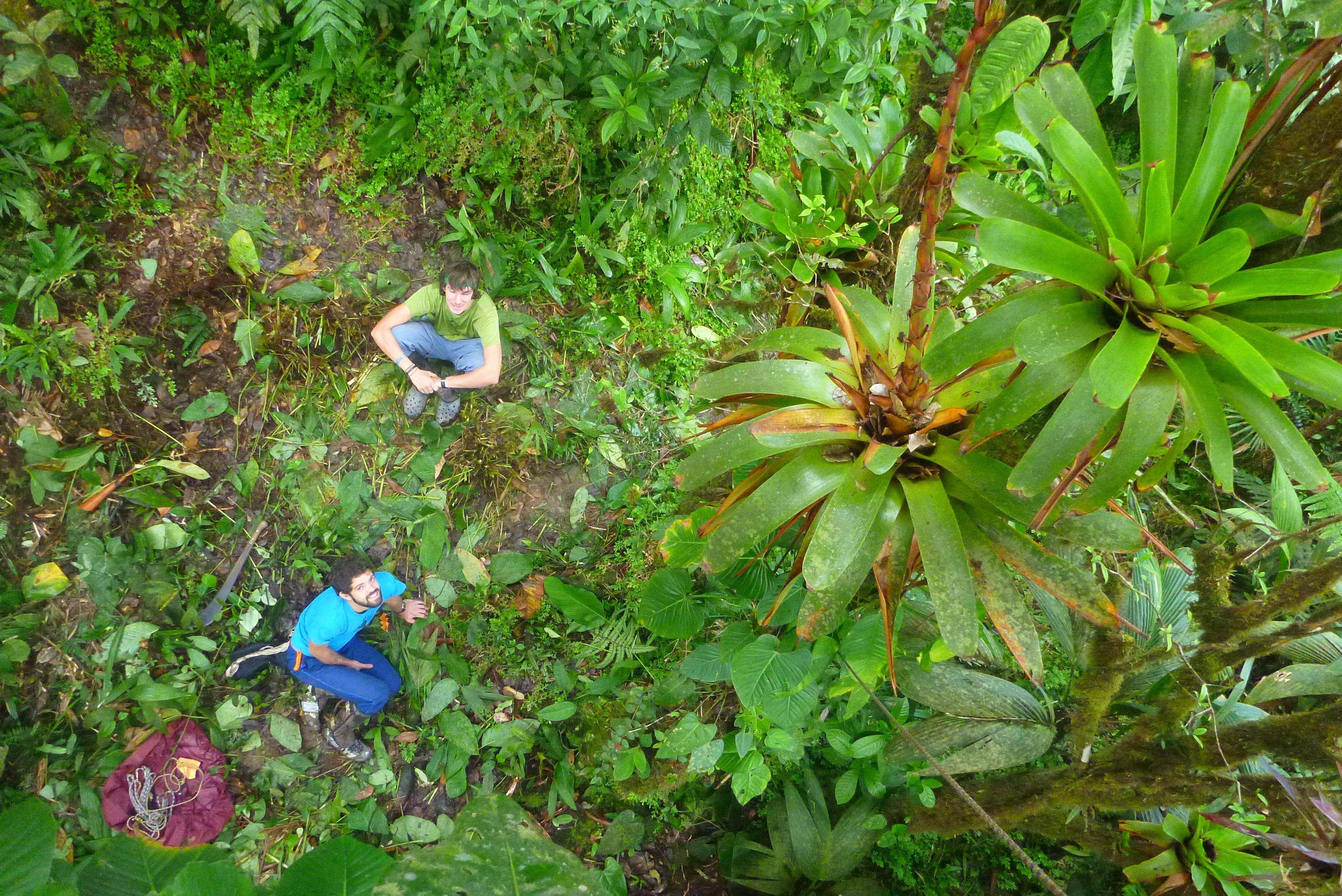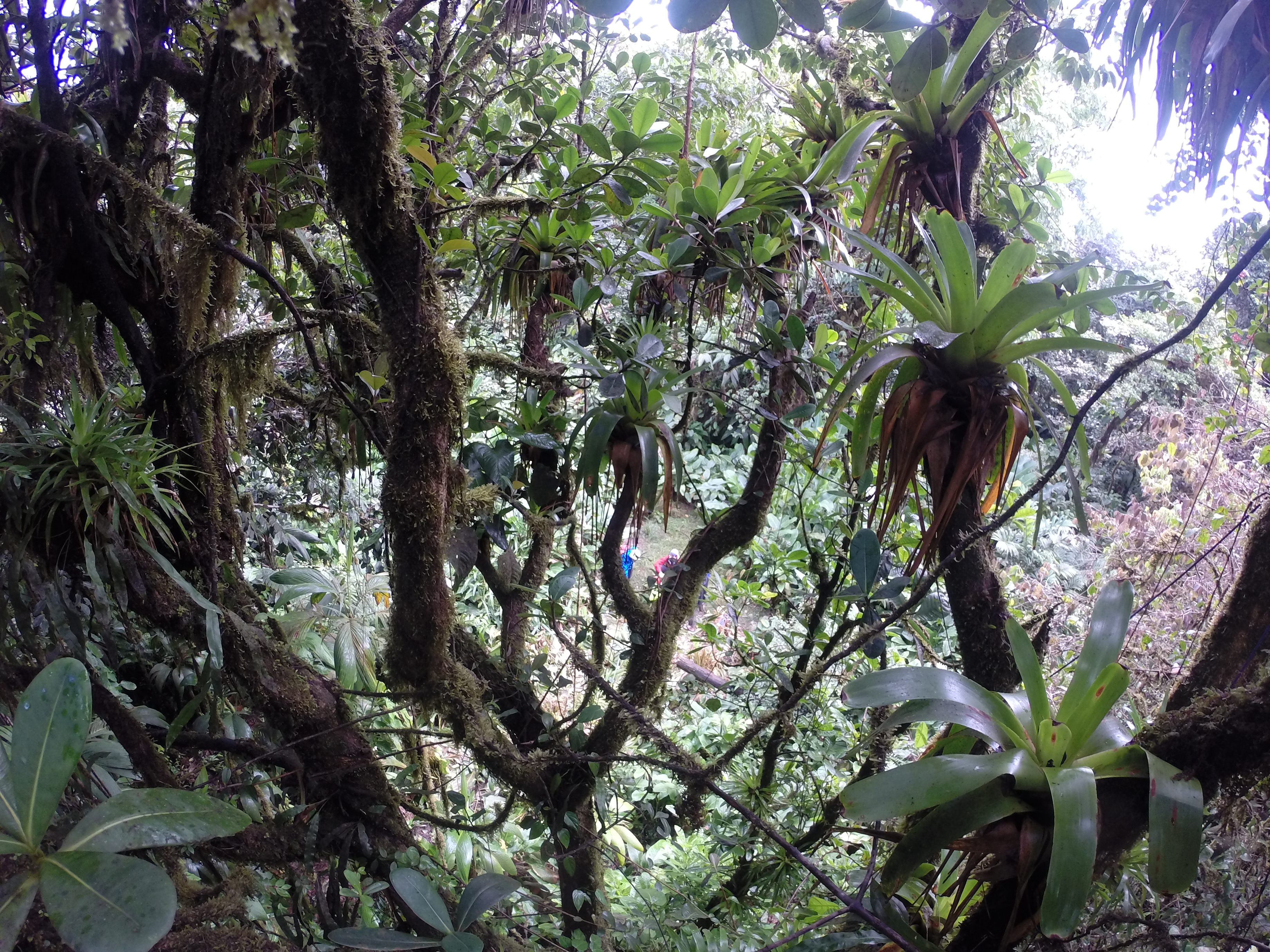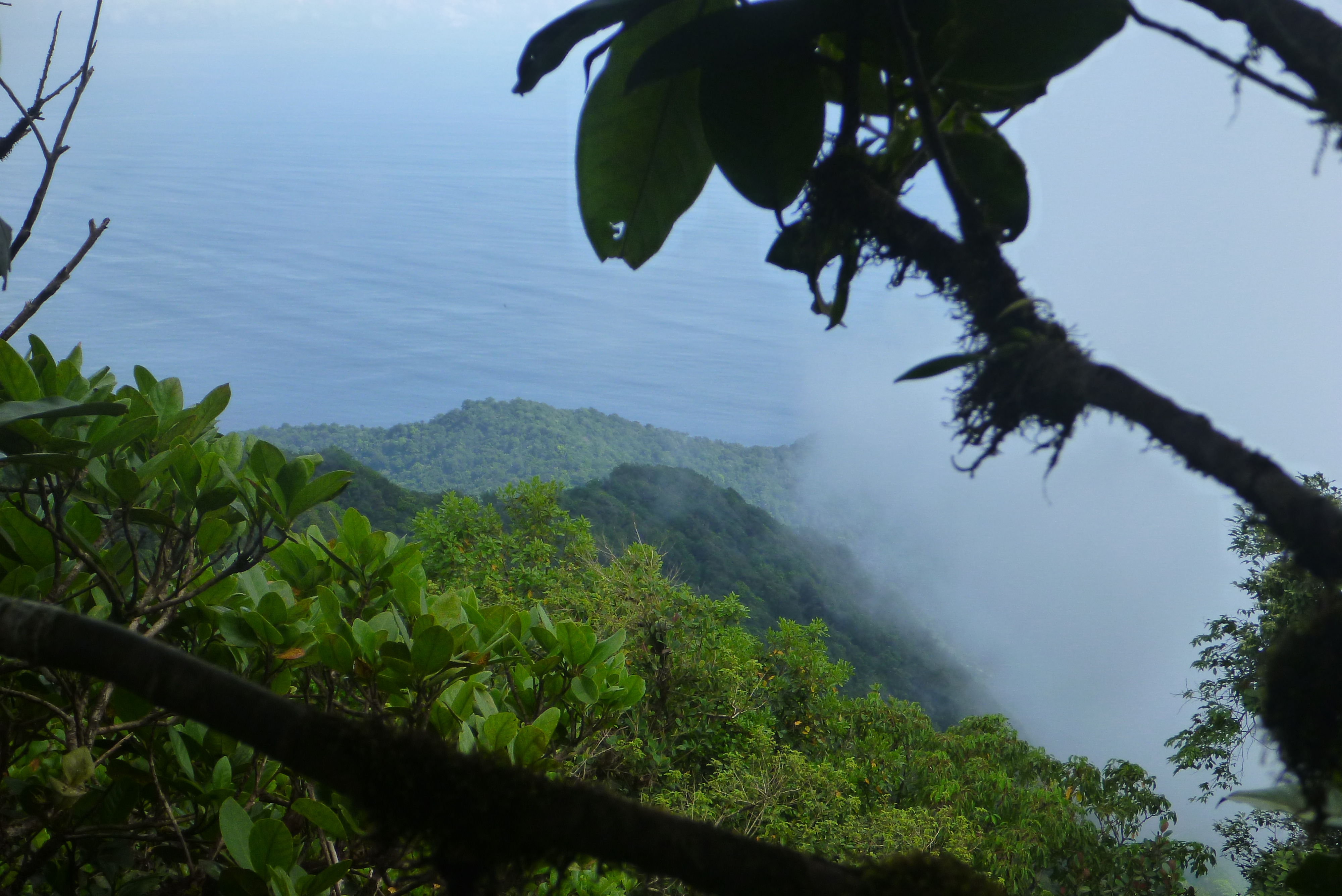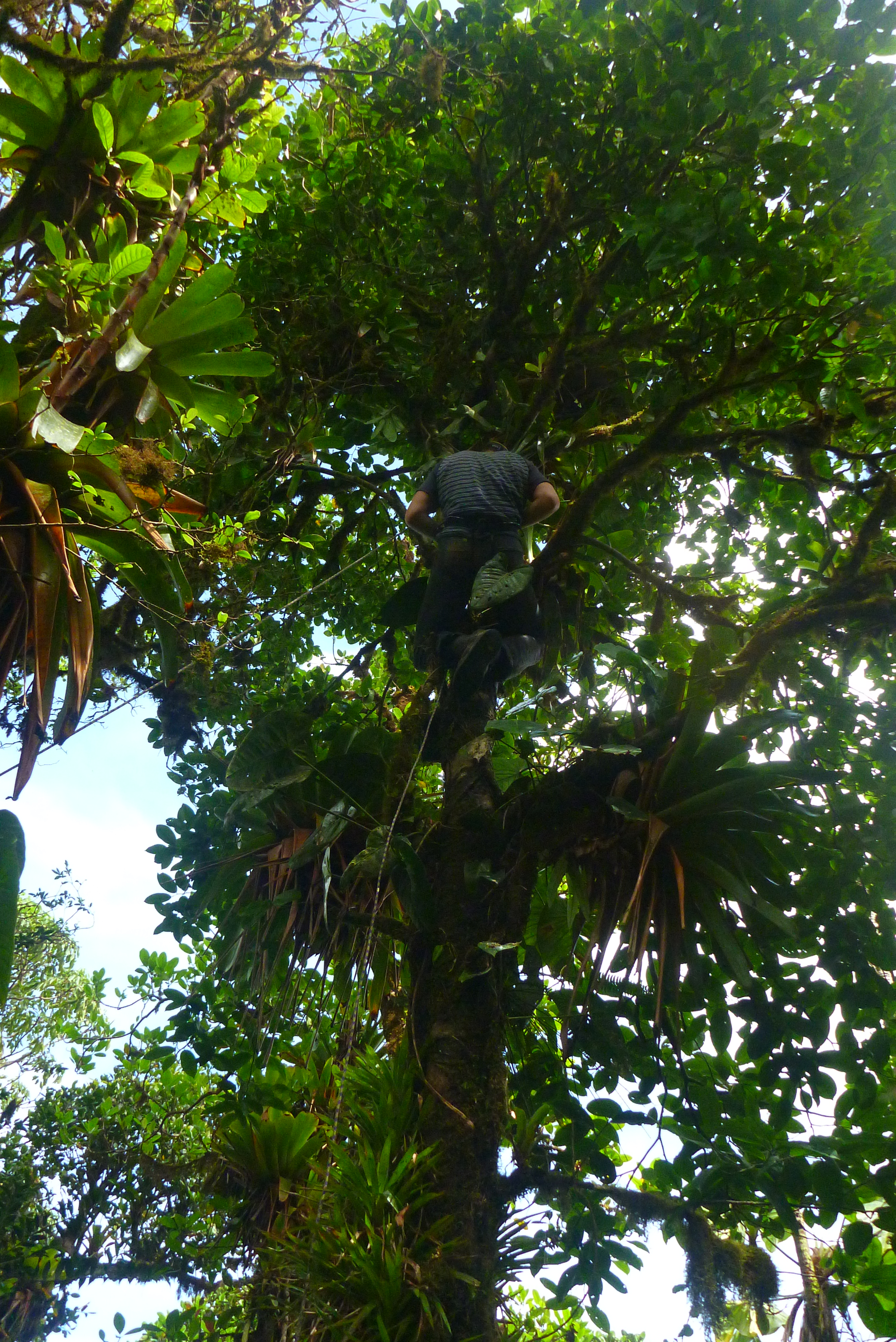 ---
Project Backers
30

Backers

100%

Funded

$4,560

Total Donations

$75.03

Average Donation