About This Project
Through our wildlife health work in Nepal, we have seen sick tigers that show symptoms similar to canine distemper virus, a common dog disease. We have already demonstrated that dogs living around Chitwan National Park, the home of most of Nepal's tigers, have this disease. We want to test healthy and sick tigers in Nepal for common dog and cat diseases, to see if these diseases might be a significant threat to their recovery and long term survival.
Ask the Scientists
Join The Discussion
What is the context of this research?
Tigers are severely endangered and are struggling to survive in limited and fragmented habitats. Scientists in Russia have discovered that critically endangered Amur tigers have died from canine distemper virus and that this disease is capable of decimating even very small populations of tigers. Nepal currently has about 200 free-ranging tigers living in protected areas like Chitwan National Park. Tigers sometimes leave parks in search of food and habitat, coming in contact with villages that include dogs and cats. While Nepal has been working very hard to save its tigers through habitat protection and anti-poaching efforts, they do not have the resources to investigate diseases, like canine distemper, that might further threaten their tigers' health.

What is the significance of this project?
The Veterinary Initiative for Endangered Wildlife (VIEW) project in Nepal has documented 5 tigers with symptoms similar to those seen in Amur tigers with canine distemper. These tigers seem unafraid of humans, appear disorientated, have difficulty walking, and appear very thin. We wanted to know if these tigers could have acquired distemper from local dogs and so we documented canine distemper in dogs in villages around tiger habitat. We are concerned that diseases from domestic animals living near tigers may be impacting tiger health and population recovery in Nepal. This project will help determine disease risks to tigers and establish a platform for future wildlife disease surveillance.

What are the goals of the project?
This project will investigate the threats to tigers in Nepal from diseases they could acquire from dogs and cats that share their landscape, modeled after work done in Siberia. Our specific research goal is to determine the extent of exposure and disease in tigers caused by canine distemper virus, feline leukemia virus, feline coronavirus, feline immunodeficiency virus, feline parvovirus, and the parasite toxoplasma gondii. Blood and/or tissue samples will be taken during translocation operations or when a sick or dead tiger is examined. Biological samples from the 5 previous tigers and 10 new tigers will be analyzed for the 6 diseases in laboratories in Nepal and the USA over the next 2 years.

Budget
The budget will support collecting, storing, shipping and running critical tests for canine and feline diseases in tiger samples from Nepal. This work will involve processing of existing stored samples (5 tigers) and sampling an additional 10 new tigers encountered over the next 2 years. Testing for the following diseases is included: Canine Distemper Virus (CDV), Feline Leukemia Virus (FeLV), Feline Coronavirus (FCoV), Feline Immunodeficiency Virus (FIV), Feline Parvovirus (FPV), and Toxoplasma gondii.
VIEW is supporting a larger program that involves testing for 9 different priority diseases in 25 endangered mammal species in Nepal (presented at the 65th International Wildlife Disease Association meeting, August 2016). The focused work in this project proposal will address one of the most critical wildlife populations that we are concerned about and will contribute significant data to the larger program.
Endorsed by
This is an important project. As habitat diminishes, wild animals come into closer contact with domestic animals and are exposed to the diseases that carry. There are so few tigers left we need to protect them in every way. I have worked with Drs. Kaufman and McCauley and they are imminently qualified to carry out this work. Please support their effort!
In 2016, I worked with Drs. Kaufman and McCauley on critical wildlife issues in Nepal. I ardently endorse their cause, commitment, and passion to wildlife health and making a difference for imperiled wildlife. This project is a perfect example. It addresses the interface between domestic animal and wildlife health and the inter-connections between habitat, humans and animals. With diminishing tiger populations, the world urgently needs passionate supporters of projects like this important initiative to save endangered species. Please give!
Drs. Kaufman and McCauley are doing critical work in Nepal. They are both exceptionally qualified and are some of the few people doing the on-the-ground conservation action needed to save tigers. Their organization is small and strategic, and hence every dollar makes a difference.
Meet the Team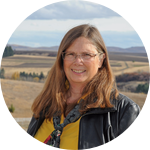 Gretchen E. Kaufman
Associate Director, Adjunct Faculty
Affiliates
Veterinary Initiative for Endangered Wildlife ; Washington State University ; Tufts University
View Profile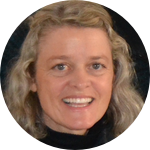 Deborah McCauley
Executive Director
Affiliates
Veterinary Initiative for Endangered Wildlife
View Profile
Team Bio
VIEW's work in Nepal involves several important collaborators that will be participating in this project. Organizational partners include the National Trust for Nature Conservation (NTNC) and the Nepal Department of National Parks and Wildlife Conservation (DNPWC). Our VIEW Veterinary Fellow, Dr. Amir Sadaula, is stationed at the NTNC Biodiversity Conservation Center in Chitwan and he works closely with Dr. Kamal Gairhe, the wildlife veterinarian for the DNPWC.
Gretchen E. Kaufman
As a wildlife veterinarian and One Health educator, I have devoted my career to conservation medicine, hoping to improve the lives and the futures of our most endangered animals. In 2012 I co-founded the non-profit organization VIEW (Veterinary Initiative for Endangered Wildlife) with Dr Deborah McCauley, dedicated to building wildlife health capacity in countries that need it the most. I have also held a number of academic positions including the Assistant Director for Global Health Education and Training at the Paul G. Allen School for Global Animal Health at Washington State University ; and the Director of the Tufts Center for Conservation Medicine at Tufts University. At Tufts, I developed the unique interdisciplinary Masters Program in Conservation Medicine.

For the last 15 years I have conducted international veterinary medical research and capacity building projects working with university, governmental and non-governmental wildlife conservation organizations globally. In Nepal, I helped the national veterinary school create a wildlife and conservation medicine masters course and mentored many American and Nepalese veterinary students in public health and wildlife research projects. I also worked with Elephant Care International to establish a government endorsed Nepal Elephant Healthcare and TB Surveillance Program.
My mission is to promote inclusion of wildlife health in endangered species conservation efforts and the need to seek sustainable solutions to global health challenges facing the world today. I strongly defend the protection of biodiversity as a fundamental key to the health of the planet and all life that benefits from it and continue to pursue and support the practice of conservation medicine.
Deborah McCauley
I am a wildlife veterinarian and have been involved with wildlife disease surveillance, wildlife capture and immobilization, field surgery, field research, disease prevention and response. I co-founded VIEW (Veterinary Initiative for Endangered Wildlife), with Dr. Gretchen Kaufman, in response to the growing threat of disease transmitted by domestic animals and humans to endangered wildlife.

I have worked as a contract wildlife veterinarian and have participated in wildlife field capture in North America, Africa and Asia. In Nepal I have been working in collaboration with the country Department of National Parks and Wildlife Conservation, and the National Trust for Nature Conservation helping to develop a disease surveillance and wildlife health program with the emphasis on saving endangered wildlife and training local wildlife professionals. I have also worked with wildlife organizations including the Wildlife Conservation Society's Wolverine Program, Montana's Fish Wildlife and Parks and ZooMontana.
Additional Information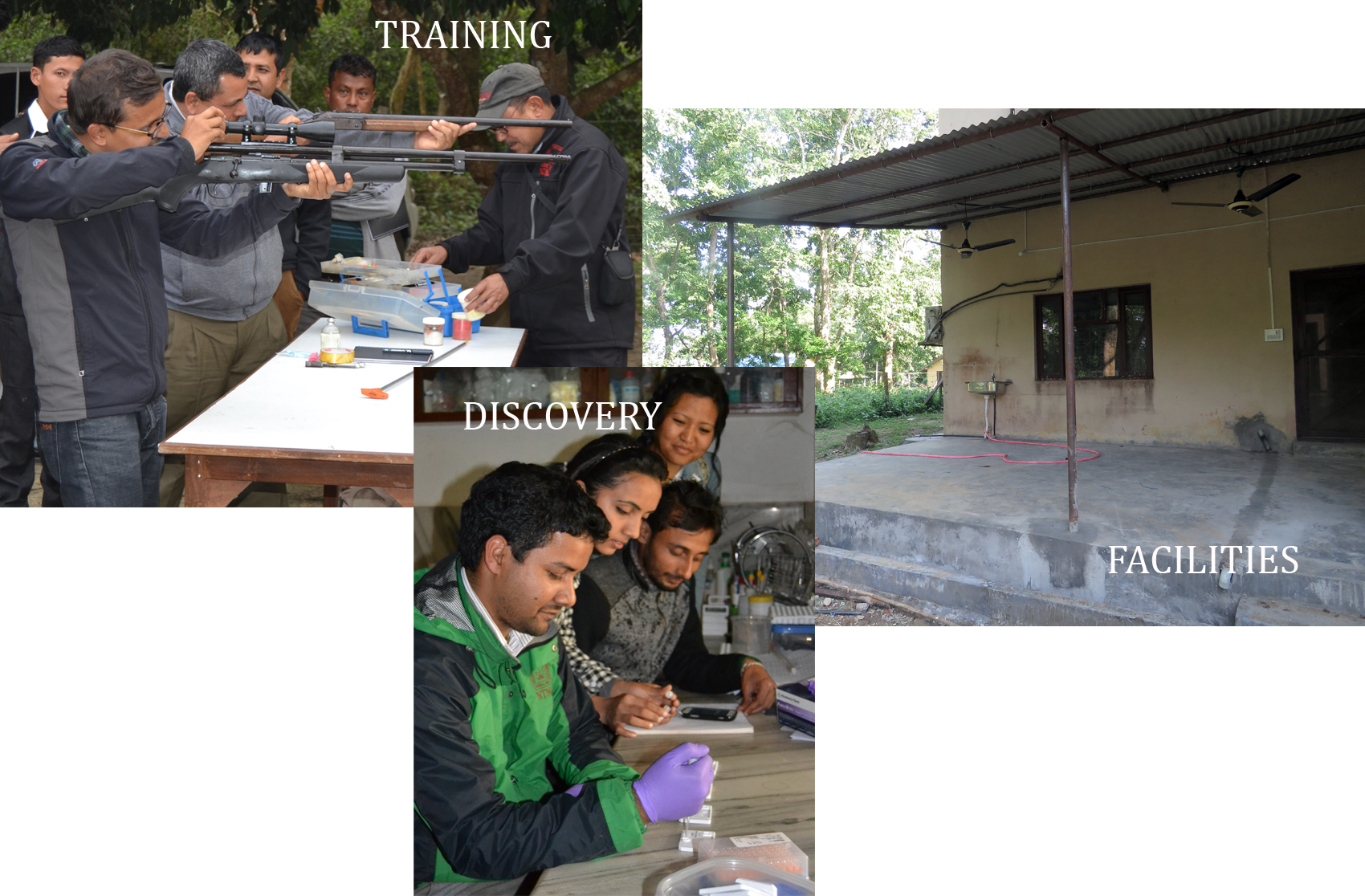 VIEW's mission is to protect endangered wildlife by tackling the health threats they face in their native habitats. Tremendous efforts have been made to protect critical habitat and reduce wildlife trade and poaching. But, if we don't also make sure that the species we are protecting are healthy, then these efforts will not succeed. Many of the countries that hold critical habitat for important endangered wildlife are the poorest in the world. We are working in countries with the greatest need to improve their ability to address the health challenges of their endangered wildlife. We do this by providing training, building and outfitting key facilities, and supporting research that will produce vital information for disease prevention and conservation policy.
---
Project Backers
49

Backers

100%

Funded

$7,295

Total Donations

$148.88

Average Donation